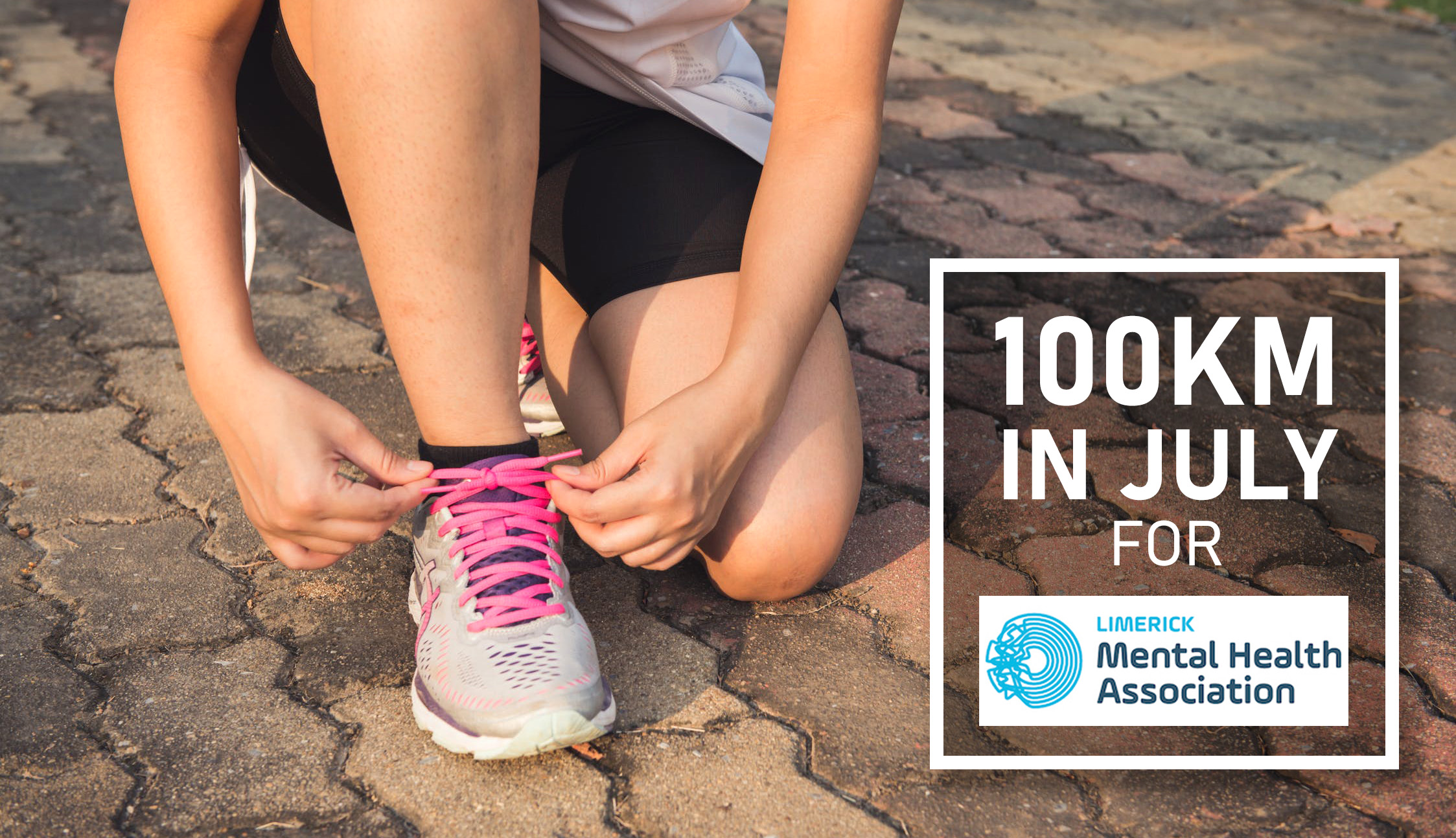 Run, Walk or Crawl 100km in the month of July to raise vital funds for Limerick Mental Health Association
As you may be aware, the Covid-19 restrictions over the last few months have had a severe impact on charities and non-profit organisations who have been unable to carry out many of their traditional fundraisers so we have come up with an exciting "event" that we can run safely and bring people together in the form of a '100km in a Month Challenge'. 
This challenge is open to everyone (no matter what your level of fitness is) and it's free to join and we want to get as many people as possible involved!
Once you are signed up we will send you an email with all the details you will need to participate. We will also send you an invitation to join our private facebook support group for this challenge where you will receive:

1. Expert advice on how to train & fundraise
2. Gain support, friendship & advice from runners, walkers and crawlers just like you.
How to Donate To Our 100km in a Month Challenge & Support Our Fundraisers?
You can support our fundraisers and donate in 4 different ways:
2) Visit our GoFundMe page to make your donation:
4) You can also donate €4 by texting LMHA to 50300. (Text costs €4. Limerick Mental Health Association will receive a minimum of €3.60. Service Provider: LIKECHARITY. Helpline: 076 6805278.)
This challenge officially kicks off on July 1st so keep an eye on our Facebook page and your inbox for all the details.