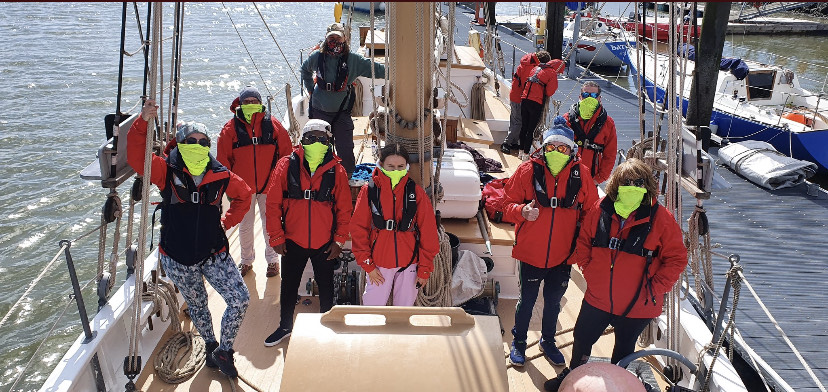 Limerick Mental Health Association promotes positive mental health across Limerick City and County whilst supporting the community through peer-led activities and groups. One of the many areas of work run by Limerick Mental Health Association is the various groups. Groups and Classes are run under Le Chéile meaning 'together'. The Le Chéile Peer Support Project provides support, friendship and encourages members to get in touch with their creative sides.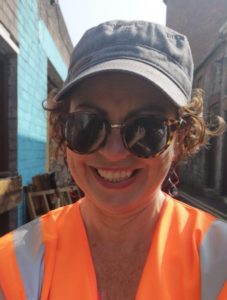 In today's blog, our Community Development Coordinator, Martina, proudly discusses the work that she does for Limerick Mental Health Association and what the Women's Group at LMHA entails.
"I feel privileged in the role with these interesting people. My job is to make them have fun." – Martina, Community Development Coordinator
Groups are ran under the banner of "Le Chéile" and the Women's Group is facilitated by Martina and supported by two other members of Limerick Mental health Staff. The purpose of Le Chéile women's groups is to support women to come together in a fun and interactive way to enjoy life experiences. Grounding exercises are implemented at the beginning of each session as a means of helping new and current members to settle into the group activities.
The Group is facilitated under three broad themes:
My home my sanctuary.
This allowed the members to delve into their creative sides by upcycling and decluttering which added light to their environment. The idea was to create a more pleasurable living environment especially during COVID times where much of the time is spent in the home. The members enjoy making home-made gifts, essential oils for medicinal purposes, and home-made cleaning products. Martina mentioned that the women decided to make their own homemade face masks.
My Creative Self.
Focusing on simple abundance and what there is to be grateful for in their lives. The creativeness helps the women to contribute and showcase their different talents to others within the group. The Women were really interested in making homemade face masks too. Everyone within the group is encouraged to be their authentic selves.
A beautiful clay hand creation was made by the women in the group. Within the group, they made a model of their own hand. It allowed them to recognize and celebrate what women do daily, to respect their hands and to respect themselves.
Martina explains that the members of The Women's Group created art pieces with the support from facilitators from the Hunt Museum. Furthermore, in 2020 Le Chéile women participated in a Copper Embossing course and their work pieces were assembled as part of the City Laneways project.
Keeping Active as we Age.
Martina mentions how the third lockdown has affected us all in terms of physical exercise and how the third lockdown has left us further stagnant. She therefore does her utmost to focus on the importance of movement and physical activity, no matter how much or little is done, as long as we're moving. She implements this into activities within the Women's Group too.
At present, LMHA have partnered up with Limerick Sports Partnership which allows complete beginner's to get their physical activity up and all is done online. Moreover, the Women's Group has given members the opportunity to engage in exercise from the comfort of their own homes where they are introduced to light exercises, stretches, with new exercises each time. Martina is absolutely pleased that they're engaging in this.
Another initiative within The Women's Group
In March of last year, Le Cheile Women's Group introduced SMART phone coaching to its members. This was a great success as it gave additional support, allowing those who may have not been familiar with online platforms to have an opportunity in using them. Some of the outcomes included members setting up online banking and being able to shop online. Martina explains where she gets her inspiration and ideas from to lead the group:
'I generally draw on poems and songs, such as songs from Irish women in harmony.'
Upcoming and current workshops at The Women's Group
Martina has numerous ideas and plans for the foreseeable future with the Women's Group. She highlights the importance of body-confidence and wants them to be smiling the whole way through the exercises. She has introduced outdoor hula hoop and plans on more activities, such as hop-scotch, skipping, and many more. No doubt, such activities will leave the members with a huge smile on their faces.
Once the restrictions are lifted, the plan is to introduce a 12 week outdoor athletics schedule. The plans and creative ideas for the group is endless with Martina and it's clear that the members are thoroughly enjoying the activities. Members particularly enjoy making homemade presents and upcycling clothes, for example.
Who are the members?
The members in the Women's Group have a huge age range, varying from those in their late 30's to those in their early 70's. With the online groups, it is 10 members at a time. Martina mentions that the group creates a safe space for its members, and becomes an outlet for many that feel socially isolated due to their location and due to lockdown restrictions. Martina emphasizes that the group is open to all and a valuable way of getting to know others.
Some of the activities our Women's Group participated in over the last year:
If you are interested in joining or would just like more information, please email martina@limerickmentalhealth.ie.
---
Written by LMHA volunteer Maria Garvey