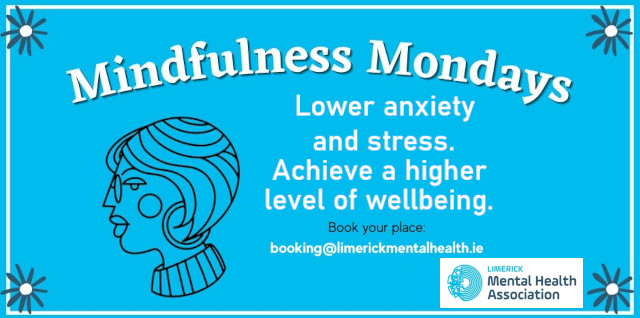 What is Mindfulness?
Mindfulness helps people to lower anxiety and stress, and achieve a higher level of wellbeing. Covid has increased social isolation and has had a negative effect on the mental health of so many people. Mindfulness is an evidence-based resource that can alleviate some of the stresses around Covid. Mindfulness helps through relationship building with fellow participants. It allows people to socialise and helps them to be present and to focus their mind.
Our Mindfulness class aims to help you to focus your thoughts on the present moment through observing, describing and participating in activities and meditation practices that will improve your mental health and wellbeing.
You will be allowed to participate in guided mindfulness exercises with relaxing music that will help you to clear your mind. Exercises will allow you to practice mindfulness and body scans which help to connect your mind and thoughts with your body sensations and your breathing.
You will also be encouraged to integrate mindfulness into your everyday lives with daily opportunities to become more present and to slow down racing thoughts.
Who can join?
LMHA service users.

Anyone in Limerick who is struggling and feeling alone and also anyone who wishes to improve their mental health

Any interested participants over the age of 18 years old
Our classes are free and open to all with priority given to those experiencing mental health difficulties.

For more information on when our next Mindfulness class is running or to book your place, please email info@limerickmentalhealth.ie
or call us on 061 446 786.