Regular classes and activities
With things starting to get back to normal, so are we! Here is what is happening in #LMHA this week. Some online, some offline. If you are interested, please email claire@limerickmentalhealth.ie or call us on 087 248 5742 with the information provided! Stay safe, wash your hands and we'll see you all soon!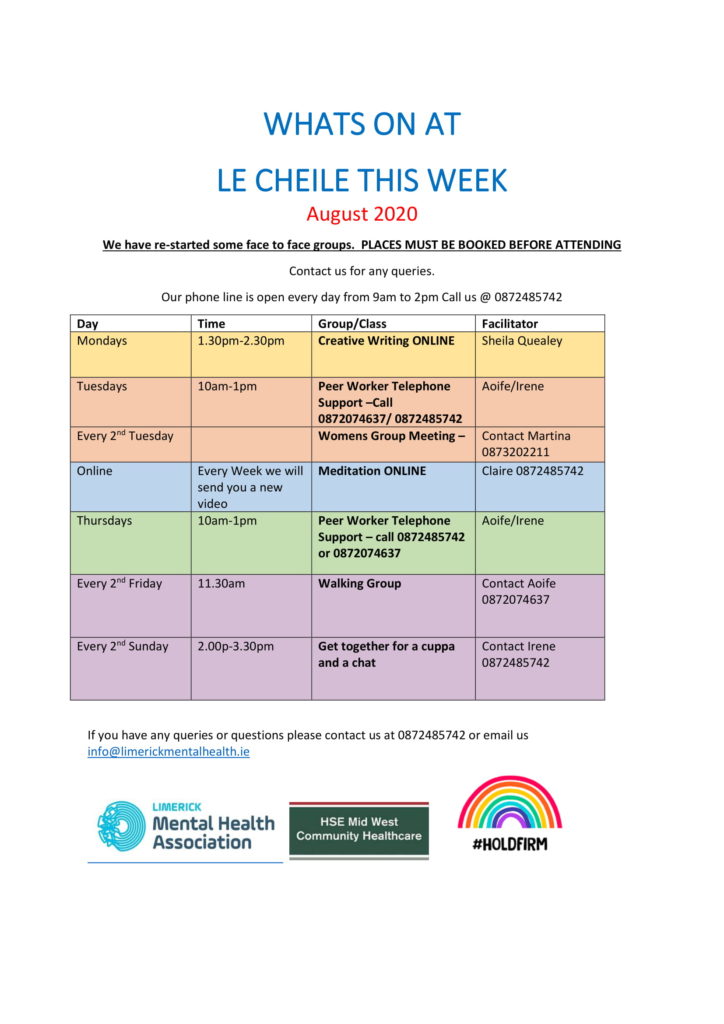 What is the cost?
Each class costs €2.00, however the fee may be more for extra classes, occasional trips and our annual trip.
We run other classes including VEC classes throughout the year.
Knitting & Crochet – 10 weeks of classes
Upcoming workshops

Starting the 9th of August we are running our social Sunday every second week from 2:00-3:30pm. With games, Papers, Radio, Tea, Cake, and lots of fun! Appointments are needed to secure attendance! Please contact 0872485742 to make your booking today.
Many exciting workshops coming up – details to follow
Interested? Contact Claire at Le Chéile on 087 2485742 or at info@limerickmentalhealth.ie to book a place.
Subscribe to our regular newsletter, to be notified of our new classes and timetable and keep up to date with our news.