We are now back open and all of our classes and resources resume as normal! Walk-in service has also resumed. Here is our schedule for September: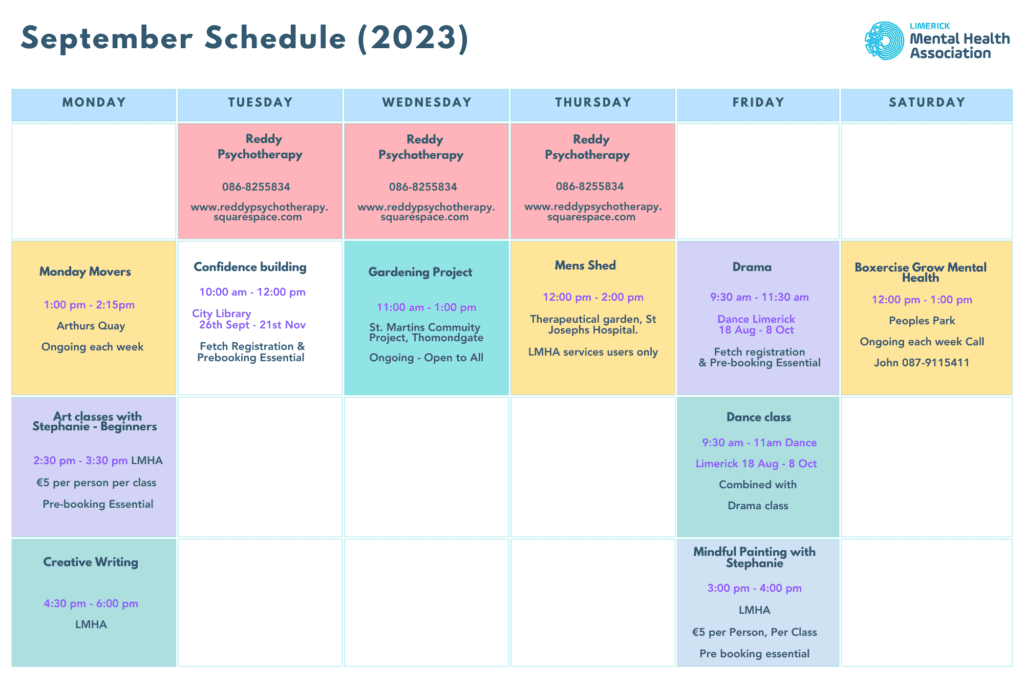 Call in for one of our classes or just for a cup of tea or coffee.
NEW MEMBERS ARE ALWAYS WELCOME AND CLASSES ARE OPEN TO ANYONE OVER 18!
If you want to attend a class or would like to be included in our email list for communication, please send your details (name/phone/email) to info@limerickmentalhealth.ie.
Spaces for some classes are limited so please book in advance to secure your place: info@limerickmentalhealth.ie or 061 446786