Here you will find some details on our 12 week Music Therapy classes being held online commencing 18th February from 11:15am – 12:15pm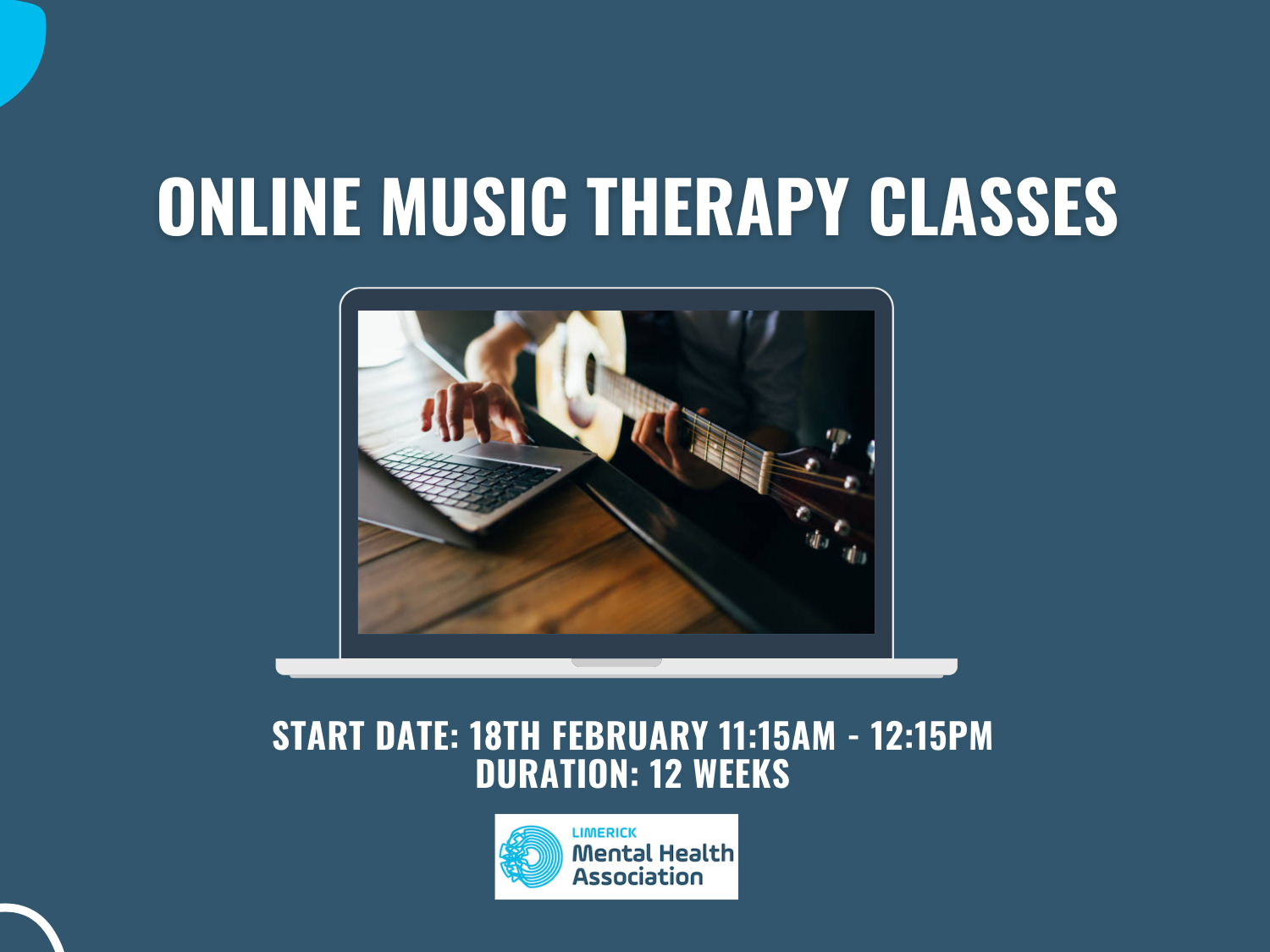 Starting on February 18th we will be running our 12 week Music Therapy Classes online via zoom from 11:15am – 12:15pm. These classes are delivered to a closed music group with a maximum of 6 participants.
He is our therapist Diarmuid with more information…
Each week each music therapy session will include the use of:
Relaxation and Meditation
Song Writing
Singing
Song Choice
Lyrical Analysis
Closing of the group.
The first two sessions are assessment sessions, building relationships with the participants and setting out goals and objectives for the remainder of the sessions. The last two sessions would be the closing of the group and the evaluation of the group overall.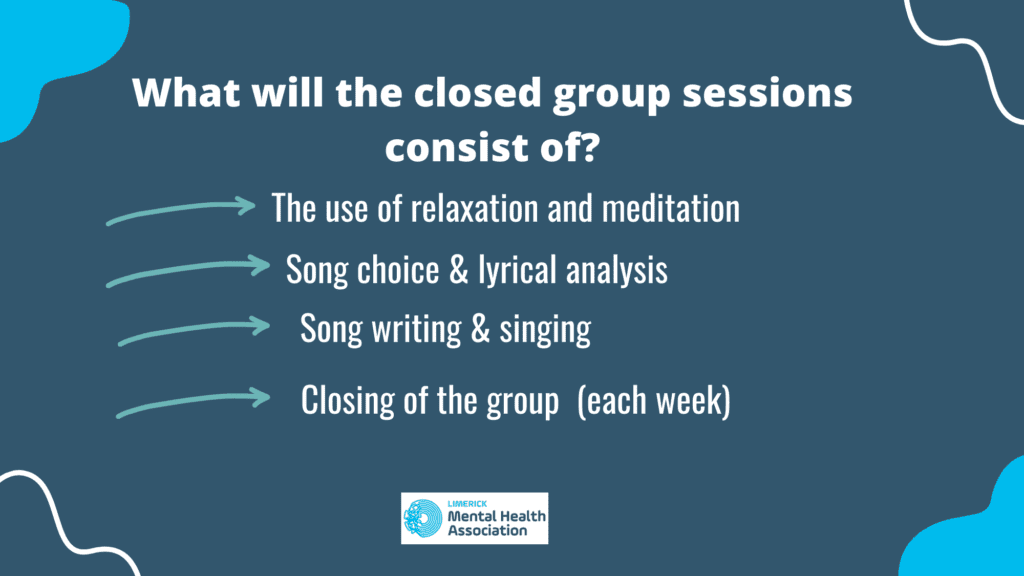 If this is something that interested you or if would like more information, email info@limerickmentalhealth.ie.