UPDATE: We have a new class on Managing Stress and Anxiety starting Monday Nov 13th and running until January 15th. Every Monday 3.30pm – 6pm. Fetch registration and pre-booking essential. Contact info@limerickmentalhealth.ie or 061 446786 for more information and to book your place.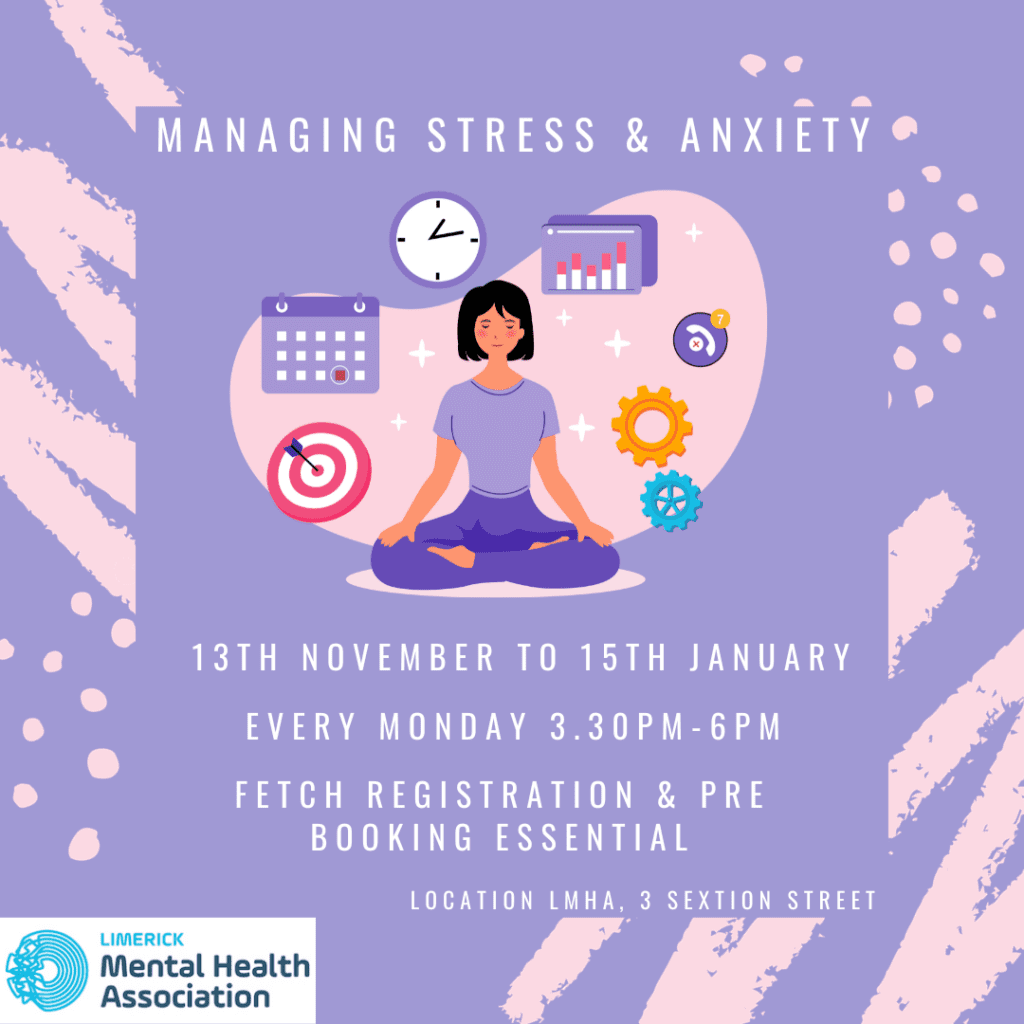 Here is our updated schedule for November including Art Classes for Beginners, Confidence Building, Creative Writing, Breathwork with Lisa, Dance classes, Drama classes, Mindful Painting, Boxercise with Grow Mental Health and Men's Shed: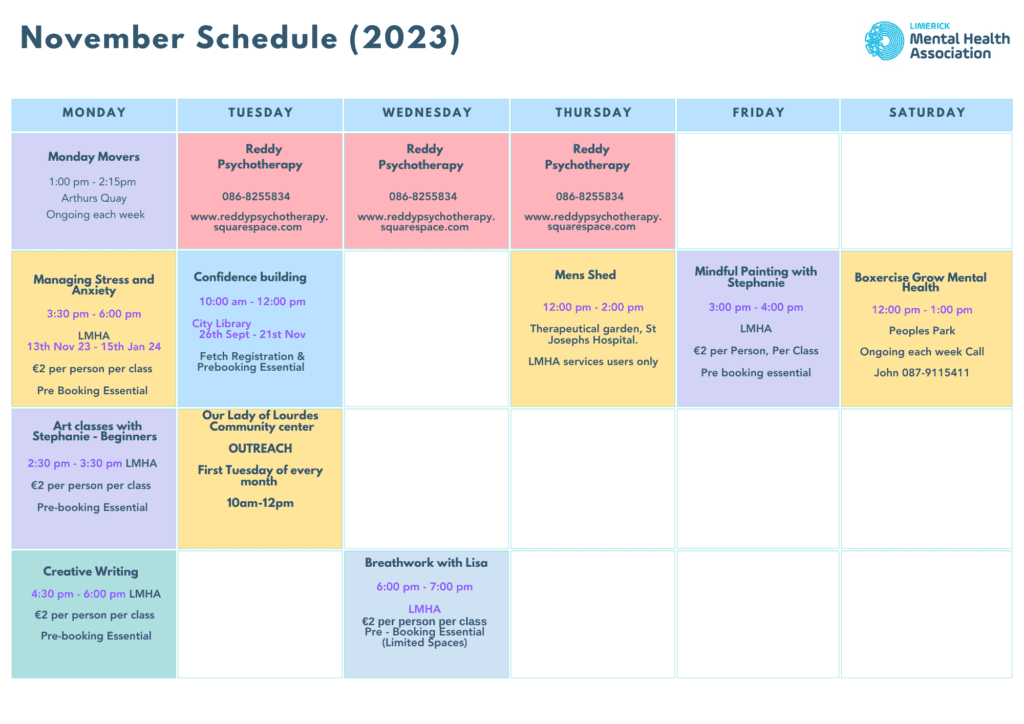 Call in for one of our classes or just for a cup of tea or coffee.
Walk-ins welcome Mon – Fri 9am-5pm.
NEW MEMBERS ARE ALWAYS WELCOME AND CLASSES ARE OPEN TO ANYONE OVER 18!
If you want to attend a class or would like to be included in our email list for communication, please send your details (name/phone/email) to info@limerickmentalhealth.ie.
Spaces for some classes are limited so please book in advance to secure your place: info@limerickmentalhealth.ie or 061 446786