A 15 week programme, 2 hours per week
As we transition through the end of winter, we prepare for spring, which is just around the corner. Now is a good time to reflect on what we need to let go of and what no longer serves us.
This programme is designed to help us to take a step back and reflect on what has worked well for us in the past year, recognise what we have to let go of, understand our intentions for the year to come and accept responsibility to take action to create the change that we wish to see.
It is an interactive, engaging and fun experience of adult learning, which aims to create a personal pathway to build confidence, through increasing clarity in our lives.
If you are unsure of YOUR next steps, want to live life in a better way and would love accountability and/or motivation from a coach and likeminded group, then this is a great programme for you.
In conclusion, this course is designed to help each person to stand back and look at himself or herself, identifying the positives and looking at ways in which they create change and their environment better places to be.
Introducing Geraldine Lyons, your Wellbeing Life Coach for this programme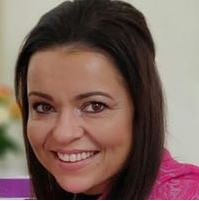 Geraldine is an experienced well-being life coach with over 12 years' experience of working with groups and individuals, assisting them to create changes that have allowed them to make a difference in their own personal and professional lives. She founded her coaching and facilitation company (www.breakingbeyond.ie) after initially training with The Irish Life Coach Institution and more recently received a HDip in Coaching Psychology from U.C.C.
Originally from Co. Limerick and now based in Limerick City, she has travelled the world extensively and through her own life journey, realised the power of coaching and created change in her own life.
'I have thoroughly enjoyed my career to date with Limerick and Clare Education and Training Board and honed my facilitation skills, worked alongside wonderful people and been inspired through working with learners throughout the region.
Using a coaching focused approach, I have developed and delivered a range of programmes. These include Personal Development, Mindfulness, Parenting, Health and Beauty, Mindful Living, Cookery, to name but a few.
I believe that people are central to change and that little changes make big differences. I am passionate about helping others to reach their full potential and overcoming challenges that may prevent them from realising their goals.'
If you are interested in being added to the list for the next course, please email info@limerickmentalhealth.ie