"It is a curious benefit of Movement that people tend to talk more openly and personally while walking. Walking sheds away the casing of reserve that clings to us in everyday exchanges. When people walk together in nature on the beach or up a mountain this opening up happens with even greater ease."
– Hugh O' Donovan, Mindful Walking Walk Your Way to Physical and Mental wellbeing.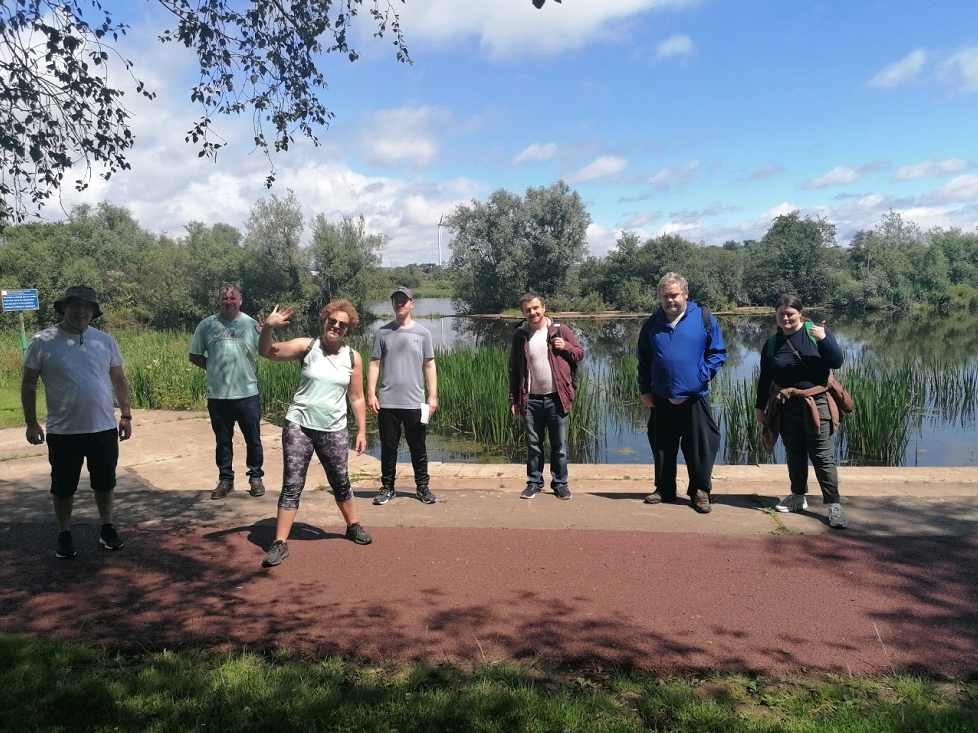 Of the many classes and groups that the Limerick Mental Health Association hosts, one of the most beloved is the Monday Movers Mindfulness Walk. Every Monday, the group sets off from Arthur's Quay bus stop at 1:00 pm with the aim of completing a 5km walk which provides not only exercise but a social outlet. A new walking route is chosen every week to make every Monday session a unique experience. As Limerick is a city full of culture and history, there is no shortage of memorable routes available, some members have reported now having a better bearing of Limerick thanks to the regular tours. Sometimes the route is full of nature's natural beauty like in the picture above and other times the route features some of Limerick's historical landmarks such as the Treaty Stone, pictured below.

As the group is all about positive mental health, we move at an easy-going pace that allows us to enjoy the sights, therefore the group is suitable for all fitness levels. One member attributes a drop in blood pressure to participating in the walks regularly. We usually take a break halfway to practice mindfulness exercises which allows us to relieve stress and anxiety despite the difficulties of daily life during a global pandemic. We generally aim to walk 5km every Monday, but sometimes we do go over this, clocking up to 7km one week. Several members of the group have pointed out how quickly the distance adds up or that it often doesn't feel like they walked as much as they did, this is due to the good atmosphere of the group, as the saying goes, time flies when you're having fun. Though it is an outdoor walking group, plans are in place to mitigate against bad weather, allowing the group to meet and enjoy each other's company regularly regardless of weather.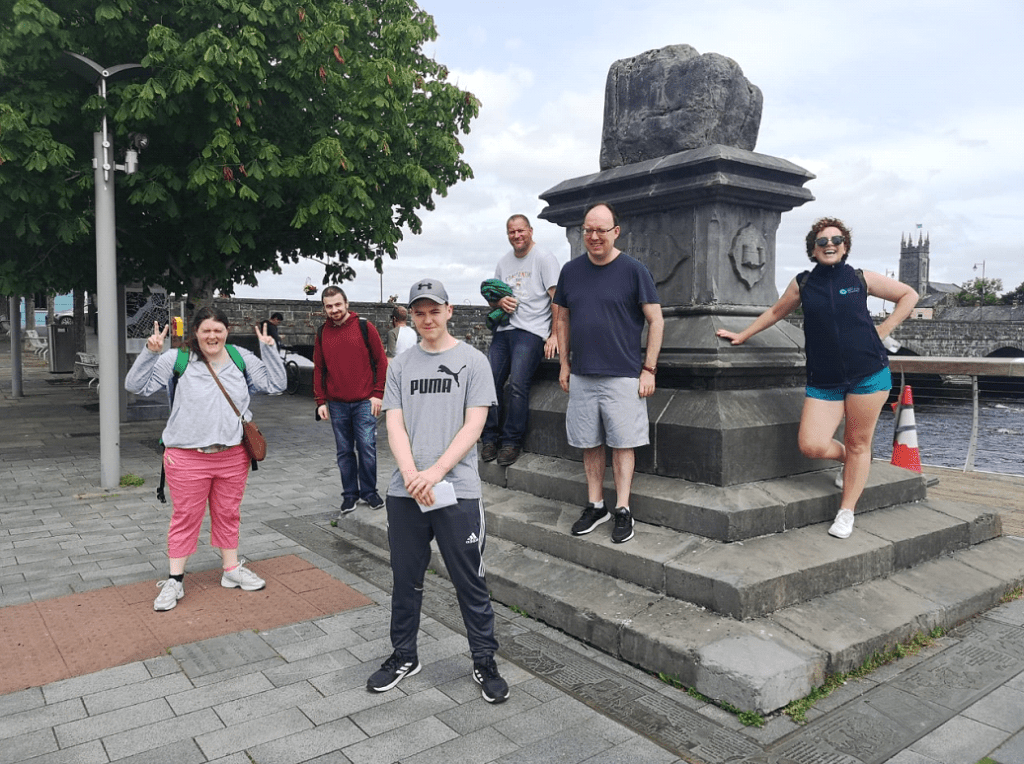 Direct quotes from members:
"I love the walking group. Meeting new like-minded people, who like to chat and provide support or a listening ear. I find it very relaxing and good for mental health." – Frances
"I think the walking group is great for exercise and there is a great social side to it too. It's great to meet people again after the lockdown." – Eamonn
"Really enjoy it, meet new people, great chat and makes the time fly." – PJ
Mindfulness exercises are also incorporated into the routes. A simple example of a mindfulness exercise is to stop what you are doing and activate all the senses by observing 5 things that you can see, 4 things you can hear, 3 things you smell, 2 things you can touch and one thing you can taste. Simple mindfulness exercises like this have a wide array of benefits when practiced regularly such as:

• Controlling your emotions in a calmer more responsive and measured manner
• Making better decisions
• Improving your memory and creativity
• Dealing better with insomnia
• Managing your stress
• Coping with Anxiety of mild depression
• Boosting your immune system
• Reducing your blood pressure
• Managing your pain
• Improving your physical fitness and energy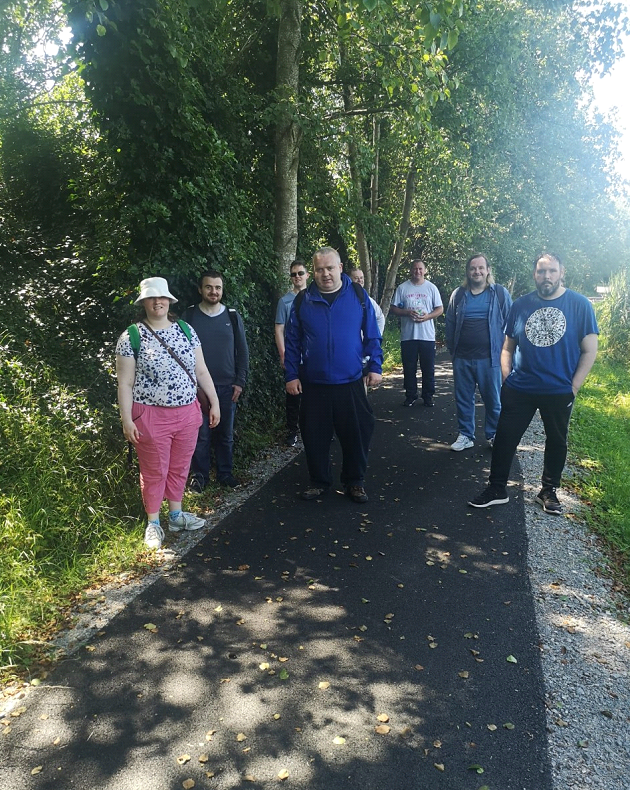 Poem by LMHA's resident poet, Joanna Walsh.

"It was nice to go out walking
The group is friendly too
Walking with Le Cheile
When you are down gets you through
Walking is so relaxing
It helps to clear your head
Don't get uptight.
Go for a walk instead
Le Cheile is an outlet
For people who are alone
If you want to join them
Just pick up the phone
I love the walk on Monday
The company is grand
People are so easy going and will extend a hand
So join the walking group today
It helps your mental health
Always remember
Your health is your wealth"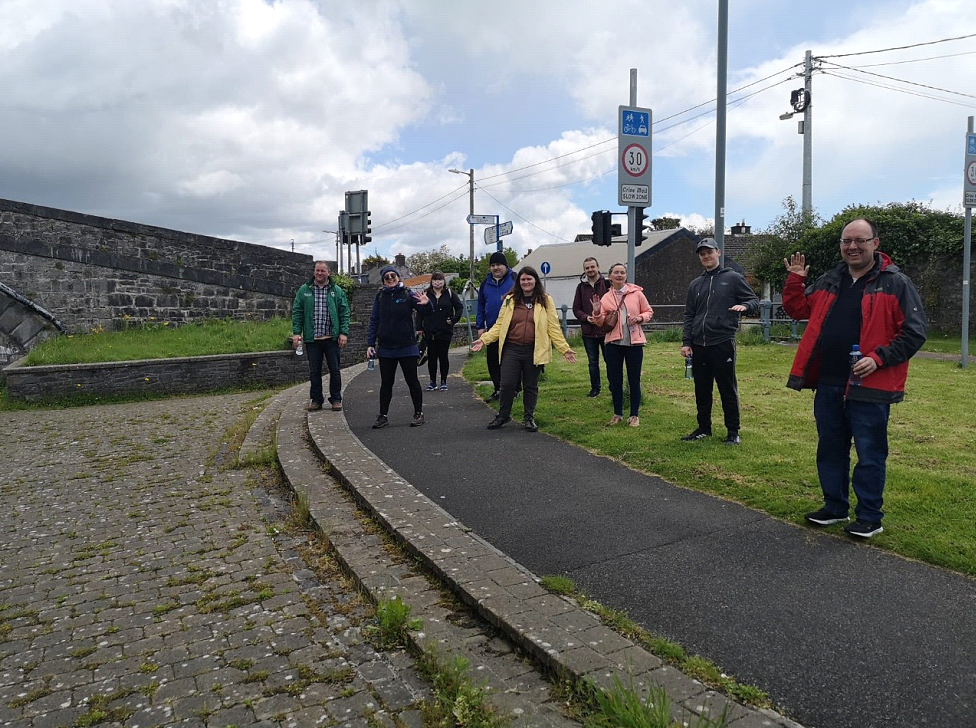 If you are interested in joining this or any of the numerous other groups or would like to avail of the various supports that LMHA offers, please don't hesitate to contact us at info@limerickmentalhealth.ie
---
Written by Adam Grace & John Randles, UL Co-op students on placement with LMHA.