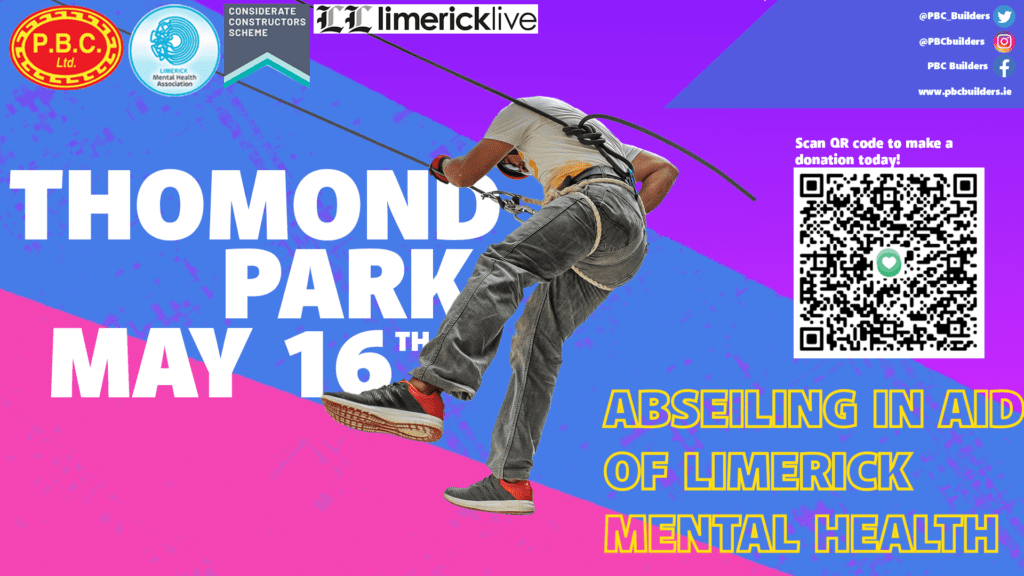 As a construction company, P.B.C. Builders understand the importance of building strong foundations. But they also recognize that the most important foundation of all is the one that supports our mental health. That's why PBC Builders is proud to sponsor the abseiling down Thomond Park event in aid of Limerick Mental Health.
This event will be held in Thomond Park on May 16th 2023 where staff from P.B.C. Builders will abseil down the side of Thomond Park stadium. This will be followed by a guest speaker who will share their experiences and expertise in mental health.
PBC believe that mental health is essential for a happy and productive life. By hosting this event, they hope to promote mental health awareness and provide resources to those who may need it. They also hope to break down the stigma surrounding mental health and encourage people to seek help when they need it.
Everyone at LMHA is hugely grateful for PBC Builders for choosing us as their charity partner and helping to raise vital funds to enable us to continue to meet the extraordinary demand for our mental health support services.
Best of luck to all those taking part on May 16th!