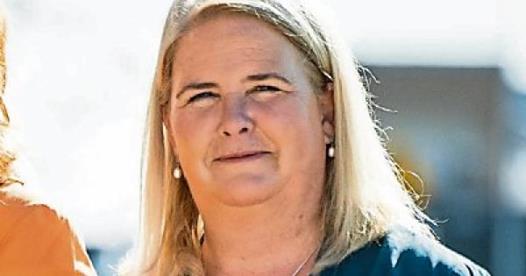 As some of you may have heard, our wonderful Manager at LMHA, Claire Flynn is leaving us for pastures new. Fortunately, she isn't going too far! She will be working for Mental Health Ireland and will continue to support LMHA from that vantage point.
In her six years working for LMHA Claire has made a huge and important difference to the operation of the service and to promoting positive mental heath across Limerick City and County. Those of you that have worked with Claire will know that she is professional, competent, reliable and adaptable.
Claire has been an amazing force for change and development in LMHA and has overseen the move from LMHA being under the Mental Health Ireland umbrella to having our own identity as an independent charity. 
Claire is kind-hearted, warm, and so giving of her time, not alone to the board but more importantly to the members of Le Cheile, LMHA and the wider community. Claire's motivation and willingness to help those can come to LMHA, goes beyond the remit of her job, and she has always given of herself unreservedly.
On behalf of the board, I would like to, most sincerely, thank Claire for all her hard work and commitment at LMHA. She has been tireless in her application and whole heartedly dedicated to her work.
We wish her well in her new role and hope that she will stay in touch with us from that vantage point, allowing us to benefit from her immense wealth of knowledge, understanding and experience.
Lisa O'Rourke-Scott, Chair of LMHA
A farewell note from Claire Flynn, former Project Manager, LMHA
I have worked at Limerick Mental Health Association since 2014 and I was the manager for most of that time. I loved working there as it is an organisation that wants to make changes and respond to the needs of its community in a timely and focused way. During my tenure, the organisation has grown and, while as manager I helped drive that growth, I want to acknowledge that the Board is made up of volunteers from the community. The Chairperson when I joined the organisation was Dr. Jennifer McMahon, she was a key contributor to the organisation being as strong as it is now and was particularly supportive to me as manager in my first year.

Being a board volunteer with LMHA includes more than attending at the monthly meetings and each board member is an active participant in the organisations growth and actions. The many volunteer board members who I have worked alongside have been integral to LMHA's success. The present very hardworking board will, I have no doubt, continue that legacy.

The staff and group volunteers and external facilitators always go above and beyond what is asked of them. They are passionate about having an impact and making a difference, however big or small, to mental health in Limerick. I will miss my colleagues and the members of Le Chéile particularly. Their honesty, trust and bravery always amazes me and I feel privileged to have been a part of their journey.

I have also had the pleasure of collaborating with the many other statutory, local mental health and community organisations over the years, particularly in the planning and implementation of Limerick Mental Health Week. People who work and volunteer for any community and charity organisation does it from the heart and their work ethic is incredible because of it. It was a pleasure to work with them and I look forward to working with them in my new role.

My new role is Development Officer with Mental Health Ireland for Limerick, Clare and North Tipperary. Mental Health Ireland is a national organisation that supports the local mental health associations, Limerick Mental Health Association included, and is a leader in mental health training and innovation (among other things, too many to mention). I am very excited to be working with them and to continue to work to promote mental health in the region.

Thank you to everyone I met during my time at Limerick Mental Health Association, it has been a great time of learning, friendship and innovation. I look forward to working with you again.

Claire Flynn
The entire board, all the staff, volunteers and Le Chéile members wish Claire the very best of luck with her new role and we look forward to announcing our new manager very soon!