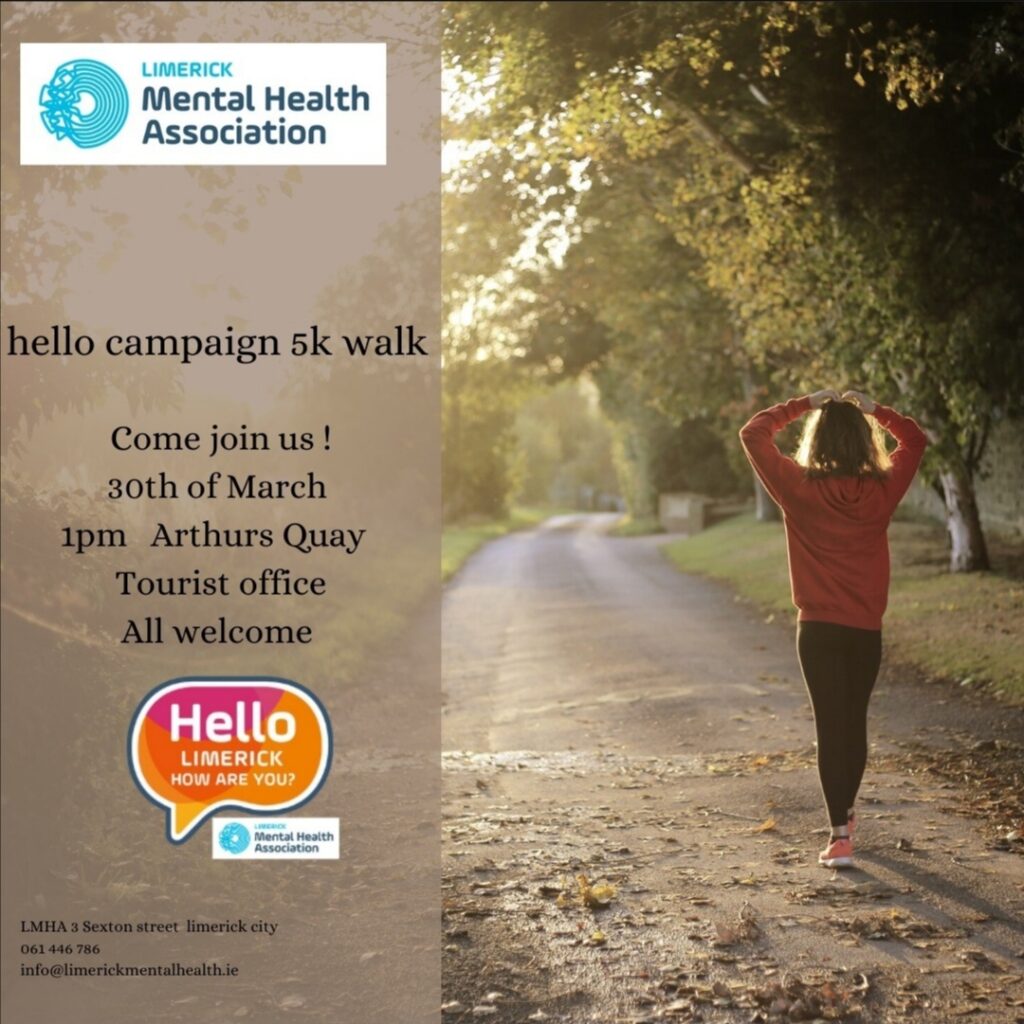 Limerick Mental Health Association is holding it's annual "HELLO" campaign on Thursday March 30th and we are encouraging everyone to join us for a walk from Arthur's Quay on Thurs the 30th starting at 1 pm where we will walk the 3 bridges.
The 'HELLO' campaign aims to promote mental health awareness and combat social isolation. The campaign is centred around the simple act of saying "hello" to someone and asking how they are, which can have a powerful impact on their mental well-being.
The campaign encourages people in Limerick to reach out to friends, family, and neighbours and start a conversation. This can be as simple as a friendly greeting or a quick chat over a cup of coffee. The goal is to create a culture of connection and support, where people feel valued and connected to their community.
The important thing is to create opportunities for people to come together, connect, and support each other.
The "Hello" campaign is an important initiative that highlights the importance of mental health and the power of human connection. Mental health issues can affect anyone, and it's essential that we create a supportive community where people feel comfortable talking about their feelings and seeking help if they need it.
So let's all get behind the "Hello" campaign and do our part to promote mental health awareness and combat social isolation in Limerick. Let's start saying "hello" and reach out to those around us. Together, we can create a stronger, healthier, and more connected community.