Please see below for our calendar of classes, groups and wellness programmes this June. You can also download this calendar as a pdf here.
(Click on the image for a larger version)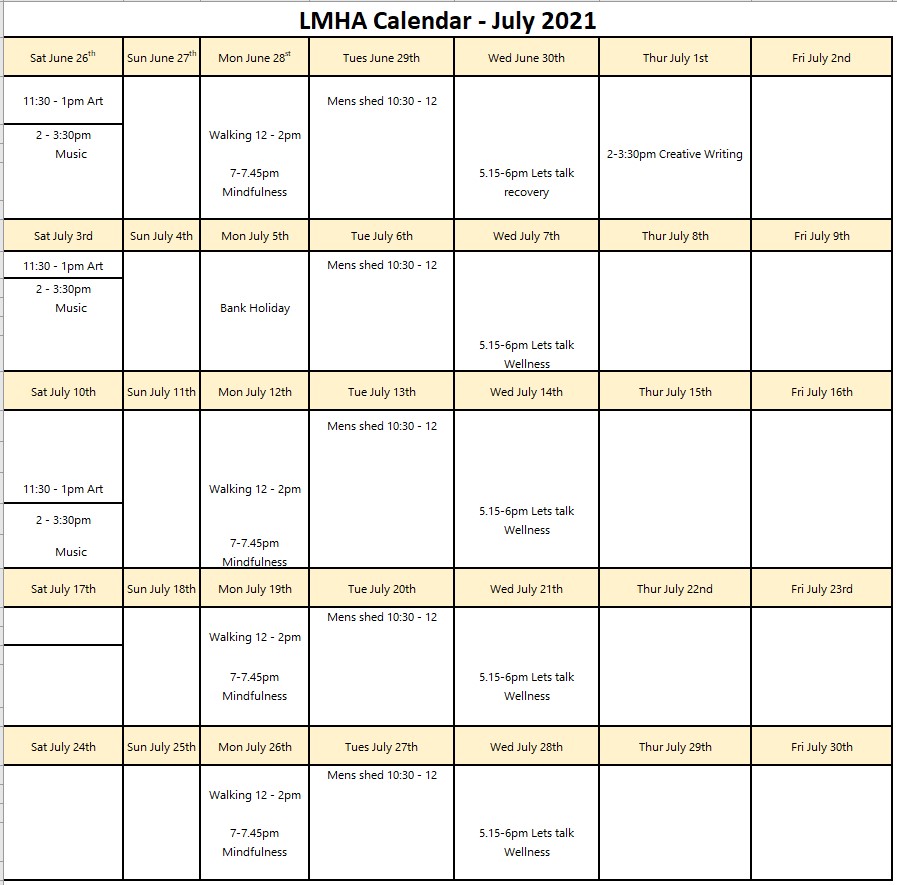 Our weekly classes start on Mondays with our walking group from 12:00 – 2:00pm and then Mindfulness classes from 7:00 – 7:45pm.
On Tuesdays there is the Men's Shed from 10:00- 12:00pm.
Wednesdays we have our Let's Talk Recovery class from 5:15 – 6:00pm.
On Thursday 1st only we have our final Creative Writing class from 2:00 – 3:00pm. A new course will be announced again soon. There are no other classes on Thursdays or Fridays.
Finally on Saturday the 3rd and the 10th we have Art classes from 11:30 – 1:00pm and then Music Classes from 2:00 – 3:30pm. Both classes are held at the Hunt Museum.
To register for any classes please email booking@limerickmentalhealth.ie. New members must also complete the following registration form and we can keep you posted on upcoming plans. We hope to see you all soon.