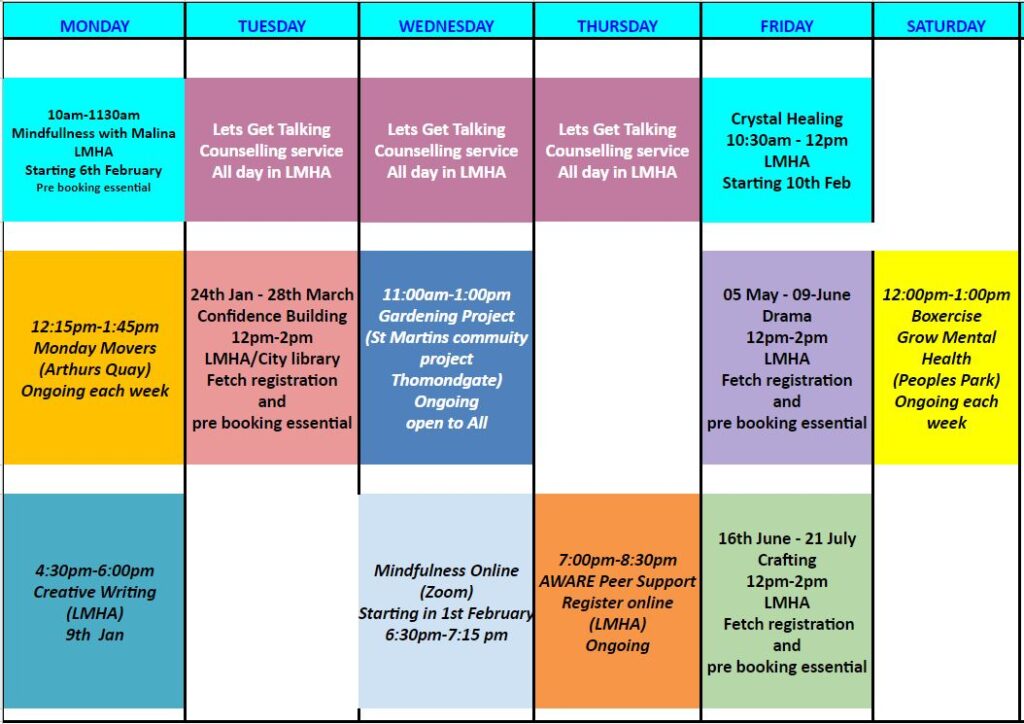 This month we will be launching new classes and programmes from meditation to crystal healing. We have also listened to our service users and we have now started 2 seperate mindfulness classes, one online on a Wednesday evening and the other in house on Monday mornings.
Spaces for some classes are limited so please book in advance to secure your place: info@limerickmentalhealth.ie or 061 446786
NEW MEMBERS ARE ALWAYS WELCOME! If you want to attend a class or would like to be included in our email list for communication, please send your detail(name/phone/email) to info@limerickmentalhealth.ie.
How to become a member? Simply email info@limerickmentalhealth.ie with your name, email address and contact number and let us know which class or group you'd like to attend. That's all there's to it!

Keep an eye on our blog and follow us on Social Media for up to date news!