Our friends at the Limerick Spurs Supporters Club are holding their annual fundraiser to win a framed and signed Tottenham Hotspurs Jersey to raise vital funds for LMHA.
The jersey has been autographed by the entire Tottenham first team, including England captain Harry Kane and comes with a Certificate of Authenticity from Tottenham Hotspur FC.
The draw will be made live on Facebook on the 31/8/21 with members of the Limerick Mental Health Association attending to verify.
How to Enter
If you want your name in the hat a donation of €5 will get you one entry into the draw & a donation of €10 will get you 3 entries into the draw. Donations can be made via PayPal to limerickspurs@gmail.com or through their GoFundMe page – Click here to enter.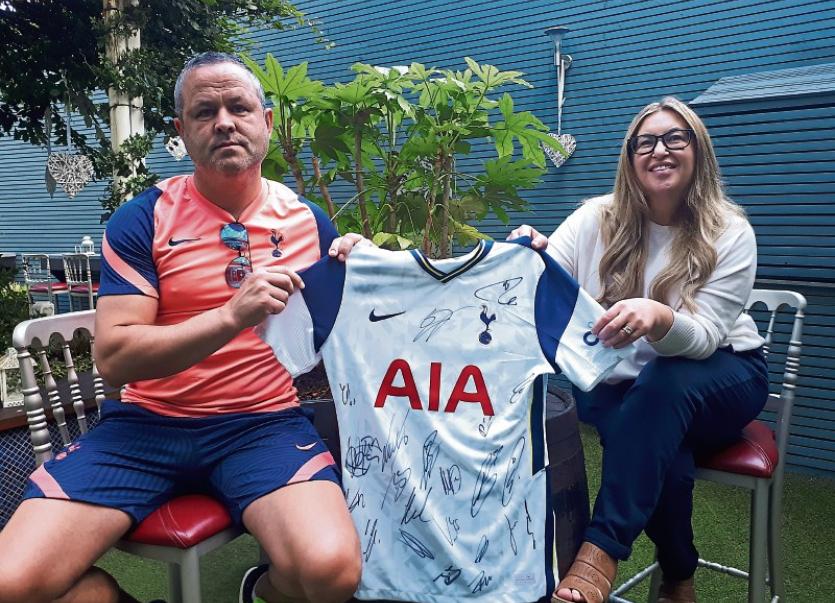 "Due to the pandemic and people being stuck inside the whole time, it's far more important that people are aware of the services around. It was important before, but more so now. It's all about getting awareness of the service out there which is huge. Me, personally, I've lost over eight very good friends to suicide. So it's something that's really close to me. It's something I feel that should be pushed a hell of a lot more."

Paddy Hartnett, Chair Limerick Spurs Supporters Club
We would like to express our deepest gratitude to Paddy and all in the Limerick Spurs Supporters Club for their amazing generosity. 
Best of luck to all entries!