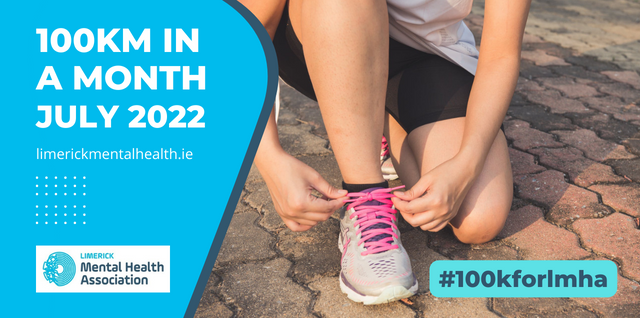 As you may be aware, the Covid-19 restrictions over the 2 years have had a severe impact on charities and non-profit organisations who have been unable to carry out many of their traditional fundraisers so we have decided to bring back an exciting "event" that we can run safely and bring people together in the form of a '100km in a Month Challenge'. 
We are launching this fundraising challenge to help us keep our vital services running safely and resume our person to person activities and groups again, to purchase more materials for our men's shed and also to hire external facilitators that will provide training and support to our members in the form of Art Therapy, Music Therapy to name just a few.  
100km in a month might sound quite daunting but it's just 3-4km a day and you can get the boost in on your kms whilst mowing the lawn, doing your grocery shopping or running around after the kids, you will be surprised how quickly it adds up!
Those of you who joined us on the 100km challenage in 2020 will know we had a fantastic response with 70 participants in our private facebook group for the challenge, it really was a wonderful supportive little community and so lovely to see everyone sharing pictures of their walks (and their four-legged companions) and supporting and encouraging each other to complete the challenge. It was a rewarding and memorable experience for all. We hope to see many of our 2020 heroes joining us again when we kick off on July 1st.
This challenge is open to everyone (no matter what your level of fitness is) and it's free to join and we want to get as many people as possible involved!
It only takes a minute to sign up so we'd love you to join in, to get moving and help us raise vital funds to enable us to continue providing the important peer support programmes that are very desperately needed right now!