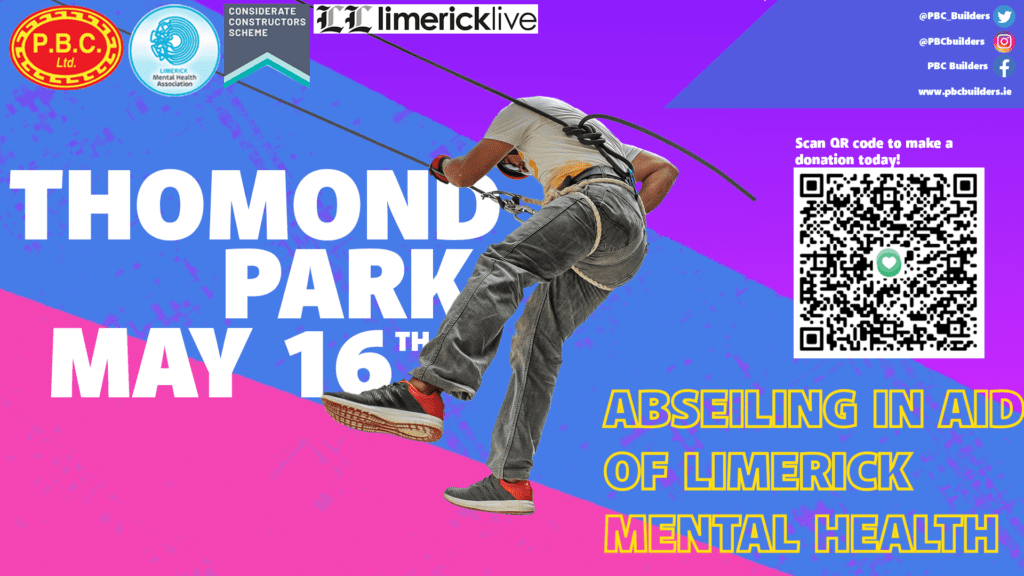 We would like to express our deep appreciation to PBC Builders for their incredible and generous donation of €6000 raised from their recent Abseiling Fundraiser in aid of LMHA. Such contributions go a long way in supporting our mission to provide mental health services and resources to those who need them most. Your unwavering support is invaluable, and we are truly grateful for your partnership in making a positive impact in our community.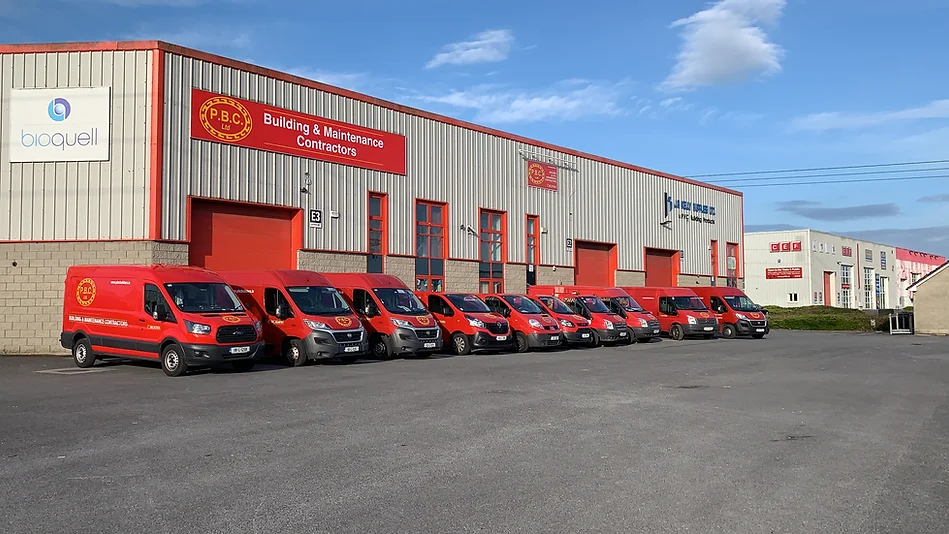 Established in 1979 they are a 100% family owned company that forged a reputation for carrying out high quality work on time and within budget. They have a proven record of accomplishment and are a reputable company in Ireland who ensure that all projects are done on time with utmost professionalism using quality materials while offering clients the support and accessibility.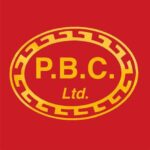 The donation from PBC Builders will significantly aid our efforts to provide vital mental health services, support, and resources to those in need. It is with contributions like these that we can continue to make a meaningful impact on the lives of individuals facing mental health challenges and create a more inclusive and compassionate community.
This collaboration between LMHA and PBC Builders is a testament to the power of community partnerships and the profound impact that local businesses can have when they invest in the well-being of their fellow citizens.
We believe that mental health is a crucial aspect of overall well-being, and the support from PBC Builders reaffirms our commitment to fostering mental wellness and resilience in our community.
The funds provided by PBC Builders will be utilised to expand and enhance our mental health programs, such as peer support services, walk-in facilities, signposting facilities and or wellness activities and programmes  Through these initiatives, we aim to raise awareness, reduce stigma, and create a more empathetic and understanding environment for those experiencing mental health challenges.
On behalf of LMHA, our staff, volunteers, and all the individuals we serve, we extend our heartfelt appreciation to PBC Builders for their philanthropic spirit and dedication to making a positive impact on mental health in Limerick.
We also want to take this opportunity to recognize the hard work and dedication of the team at PBC Builders, whose efforts go beyond construction projects to support meaningful causes in the community.
Together, with the support of compassionate organisations like PBC Builders, we can continue to build a stronger, more resilient community where mental health is prioritised, and individuals feel supported on their journey to recovery and well-being.
Find out more about PBC Builders at their website: https://www.pbcbuilders.ie/