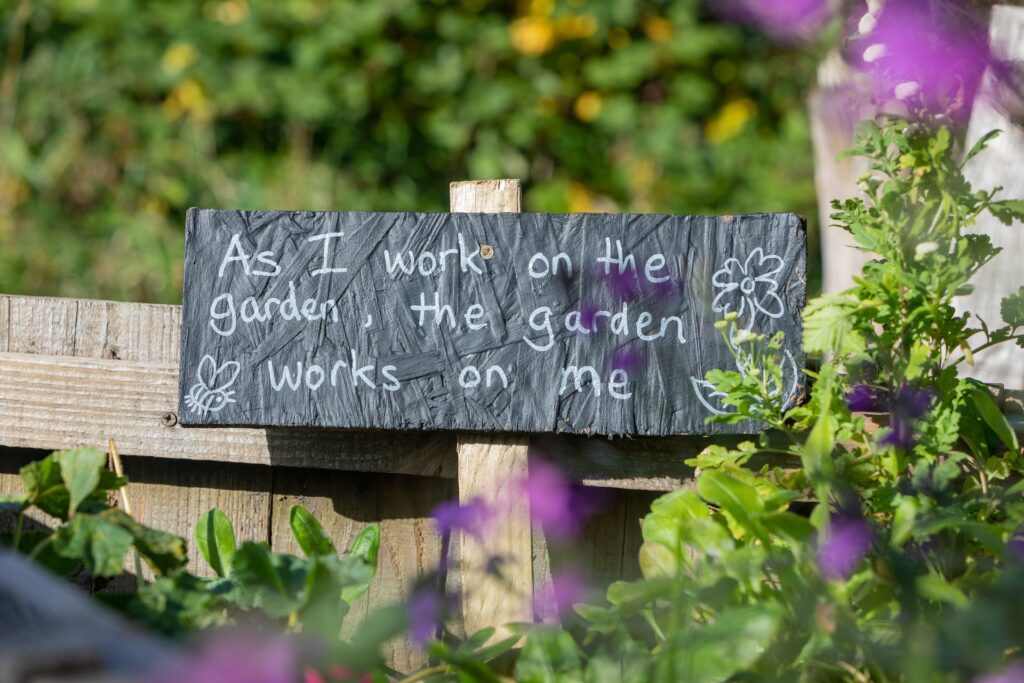 It's a great opportunity to have outdoor space, whether it be a balcony, patio, or garden. All of the gardening-related activities, such as raising our own fruits and vegetables, seeing them flourish, or just taking in the views and fragrances of nature, can significantly improve our mood.
Although being outside is great for our health, gardening can give your time outside a more meaningful purpose. Some fruits, vegetables, and plants may grow on windowsills, so even people without access to an outdoor place can try caring for them. So in this guide, we will discuss the joy of gardening and how to appreciate it.
Is gardening beneficial to us?
For the majority of us, spending time in a garden or other outdoor area is essential. We are aware that it improves our mood. Even if they don't particularly enjoy gardening, most people enjoy being in gardens and value other advantages of being outside. According to YouGov for HTA:
87% think having access to gardens and other green spots improves their mood.
84% of people think having gardens and green areas is good for their physical health.
94% agree that gardens and other green spaces are good for the environment.
94% of people think that having parks and gardens around makes a place pleasant to inhabit.
93% of people think that gardens and other green spaces assist wildlife.
According to the same research, people utilise their personal gardens for a variety of purposes, including:
70% as a spot to unwind
62% to cultivate flowers, trees, and plants
49% to observe, feed, or support the existence of animals
42% to amuse loved ones or friends
35% will plant their own food
31% as a pet-friendly area
23% in favour of a play area for kids
15% to go for a workout
People take pleasure in their gardens for a variety of activities, such as playing with their children or organising barbecues. Although many people also like gardening, for some it may be a matter of finishing the essential tasks so they can relax and take in the surroundings. But did you know that gardening has numerous positive effects on your health and well-being?
Exercise
We remain active, without a doubt, when we garden. Planting, pulling weeds, and mowing the grass are all gardening-related activities that can improve our cardiovascular health and fitness. Digging, weeding, and trimming for long enough will cause you to become sweaty. In actuality, 30 minutes of gardening will burn about 125 calories.
Self-esteem
A genuine sense of accomplishment can come from observing the results of your diligent effort in the garden. In addition to making a space for you and your family to enjoy, gardens that are designed with local ecosystems in mind are crucial. You should feel good about the fact that well-balanced gardens can promote the health of ecosystems.
Mood
Gardening is linked to stress reduction and an increase in feelings of relaxation. The RHS conducted a poll of about 6,000 people and found a strong correlation between increased gardening frequency and gains in wellbeing, perceived stress, and physical activity. The study also found that daily gardeners have wellbeing scores that are 6.6% higher and stress levels that are 4.2% lower than non-gardeners.
Promotes a healthy diet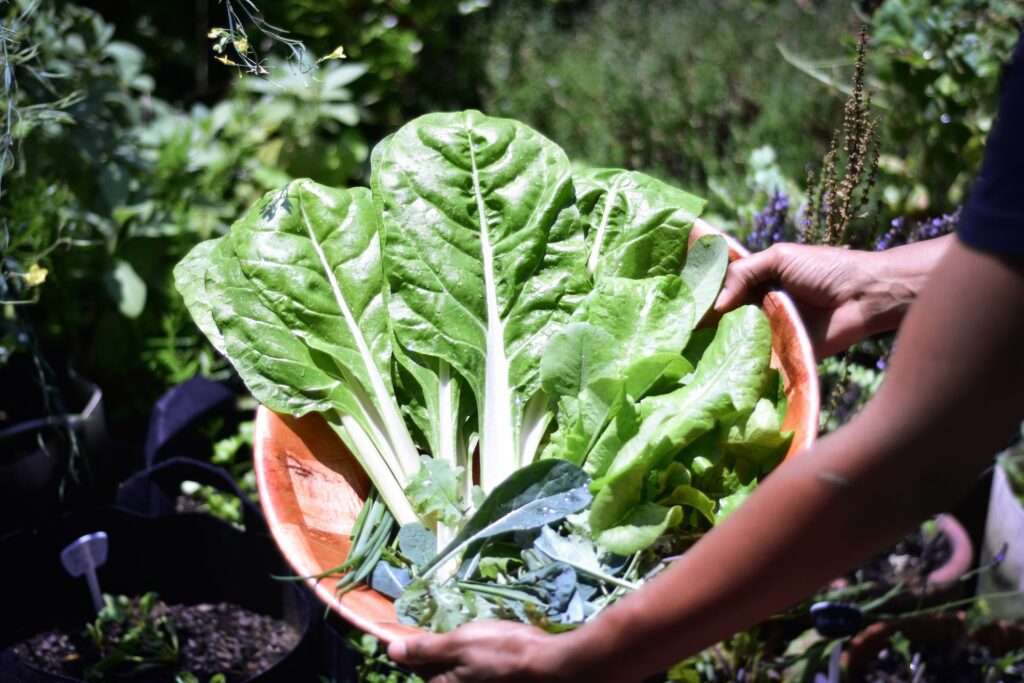 As people who grow their own food are more likely to be aware of the health advantages of eating crops produced organically, gardening promotes healthy eating. No feeling compares to that of eating food that you have grown, I assure you. Additionally, growing a tiny bit of vegetables in your garden fosters a greater appreciation for naturally grown items that are locally produced. In the garden, you can grow your own food, which is a very healthy approach to live life to the fullest. We are more likely to eat food that has been grown in our own backyard since it is fresh and we are aware of the labour-intensive process that went into making it.
Spend less money
Growing your own fruits and veggies can help you save a lot of money. In fact, depending on the kind and volume of what you harvest, you may be able to earn and save a considerable amount of cash. Spending a couple of euros on seeds, plants, and supplies in the spring will enable you to grow veggies that will generate loads of products in the summer.
Minimises the use of technology
When do we ever put down the phone in this day and age with the continual barrage of technology? A wonderful way to disconnect from technology is to engage in activities like gardening. Spending more time in nature offers numerous advantages. One of these advantages is a feeling of accomplishment, which you will get while working in the garden.
Family bonding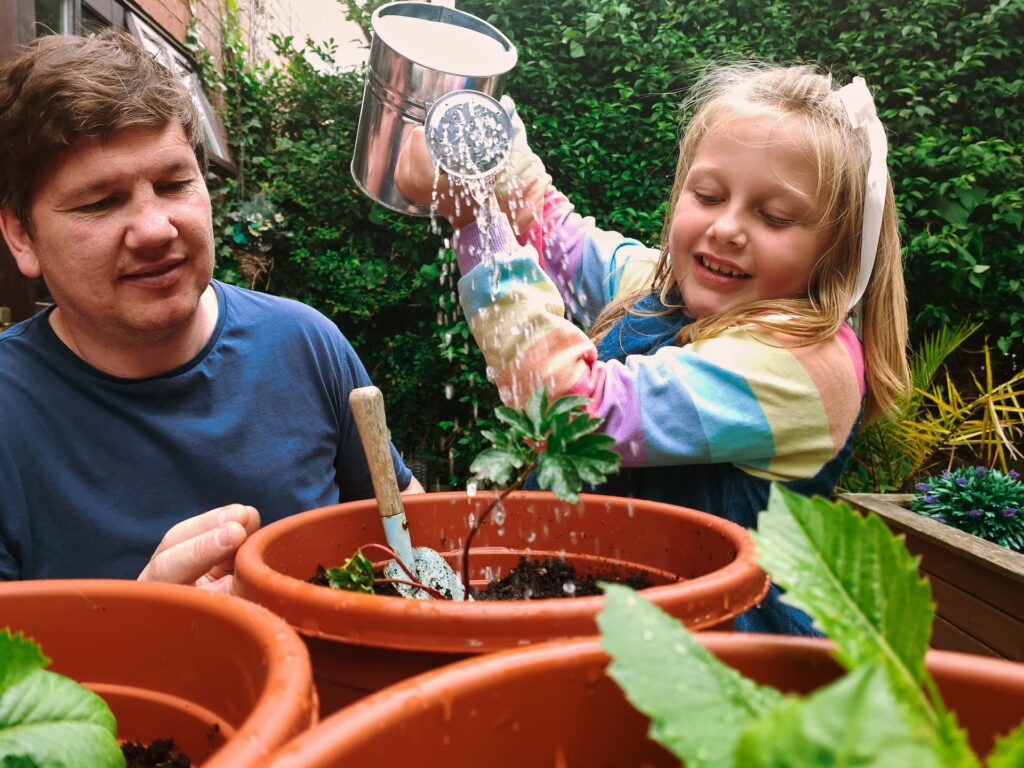 Why not include the whole family in gardening? It's an opportunity to spend some time with each other outside. As basic or elaborate as you wish, gardening is a wonderfully adaptable activity. If you have young children, you can enlist their assistance in weeding and seeding. The ability to use a trowel or a lawnmower may be something older children desire to learn. And everyone can experience the thrill of seeing their garden flourish.
---
LMHA runs a number of free gardening-related classes and projects throughout the year. No prior experience is necessary. If you are interested in taking up gardening to benefit your mental health contact info@limerickmentalhealth.ie for more information.