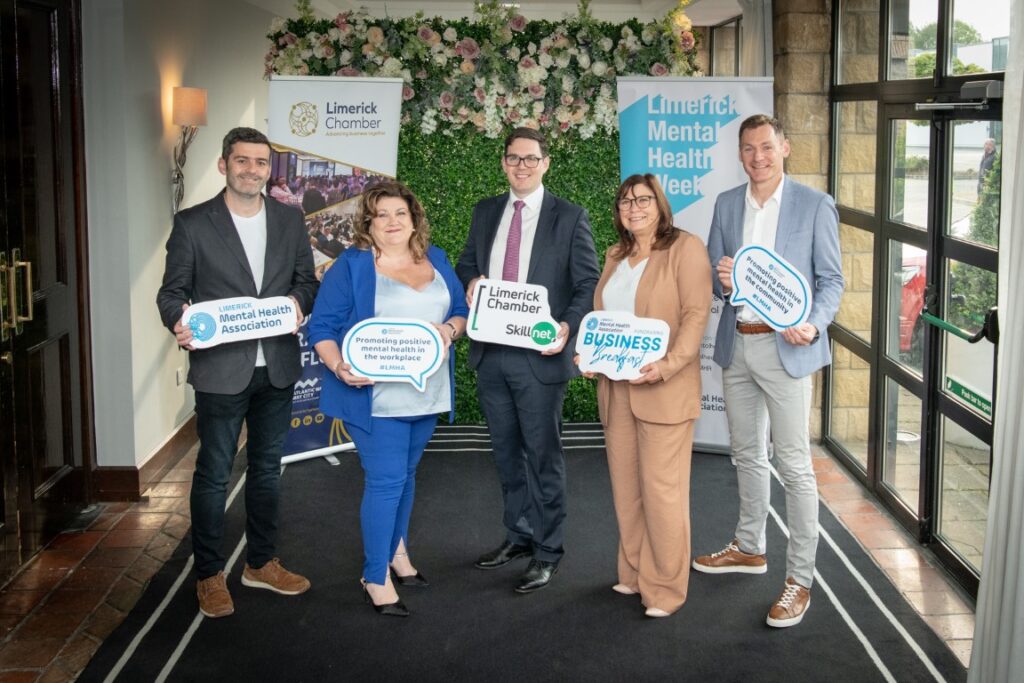 Dear Limerick Mental Health Association Community,
As the warmth of summer draws near, we reflect on the incredible journey we have undertaken together as a community dedicated to mental well-being. Our collective efforts have brought us closer to our vision of a supportive and compassionate society. We are grateful for the unwavering dedication and support from each and every one of you.
I am thrilled to share the remarkable success of our recent event, "The Power of Community and Connection for Mental Health." This enlightening business breakfast took place at the Castletroy Park Hotel, marking the beginning of our ongoing plan to engage more fully with the business community and recognize their integral role in promoting mental health. It was an honour to share the platform with esteemed panel members David Gillick, Linda Ledger, and Tommy Barrett, whose valuable insights deeply resonated with our audience. Their wisdom emphasized the transformative
power of community and connection in nurturing mental well-being.
I want to extend my deepest gratitude to our panel members for their contributions, as well as to Limerick Chamber Skillnet and Michael McCurtin for their generous sponsorship of the event. Your support has propelled us forward in our mission. I would also like to acknowledge the invaluable facilitation provided by our Board member, Lavinia Ryan Duggan, who skilfully guided the discussion, ensuring a rich and meaningful experience for all attendees. Moreover, I express my appreciation to Manager Ian Hackett, who delivered a powerful speech and served as the event's MC, adding an extra layer of cohesion and inspiration.
We were fortunate to be serenaded by the beautiful voices of the St. Patrick's Boys NS Choir, whose performance reminded us of the profound impact of art and expression on mental well-being. My heartfelt thanks go to the choir, their Principal Mr. Anthony Liddane, choir lead Mrs. Sinead Beary, and Mr. Richie Murray, who handled sound at the side of the stage. They provided us with a truly uplifting experience
I would like to personally highlight the tireless work of the Limerick Mental Health Association's Board of Trustees. This dedicated group of individuals gives unstintingly of their time and expertise, and it was their vision and organization that made this event possible. None of these achievements would have been possible without the unwavering commitment and hard work of our staff and volunteers. Their dedication ensured that every aspect of the event was meticulously planned and flawlessly executed, creating an atmosphere of warmth and inclusion. I am deeply grateful for their tireless efforts.
Furthermore, I want to express my sincere appreciation to all members of our business community who attended the event and showed their support by purchasing tables. Your presence and contributions signify a shared commitment to promoting mental health and well-being. We look forward to forging stronger connections with you in the future.
This event marks the beginning of a dynamic journey as we seek to engage more fully with the business community. We recognize the tremendous potential for collaboration and the positive impact we can create together. Our goal is to foster an environment where mental health is prioritized, supported, and integrated into every aspect of our professional lives.
As we transition into the summer months, please keep an eye on our newsletter for updates on upcoming classes and events. We have an exciting array of activities planned, including a vibrant drag show, a thrilling parachute jump, a family fun dog show and much more. Visit our website and social media channels to regularly to stay informed and ensure you don't miss out on these transformative experiences.
Looking ahead, we are already in the early stages of planning for Limerick Mental Health Week, scheduled for October. This annual event serves as a cornerstone of our advocacy efforts, providing an opportunity for our community to come together, raise awareness, and inspire positive change.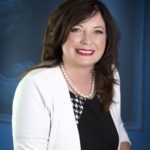 Warm regards,
Dr Lisa O'Rourke Scott
Chair, Limerick Mental Health Association