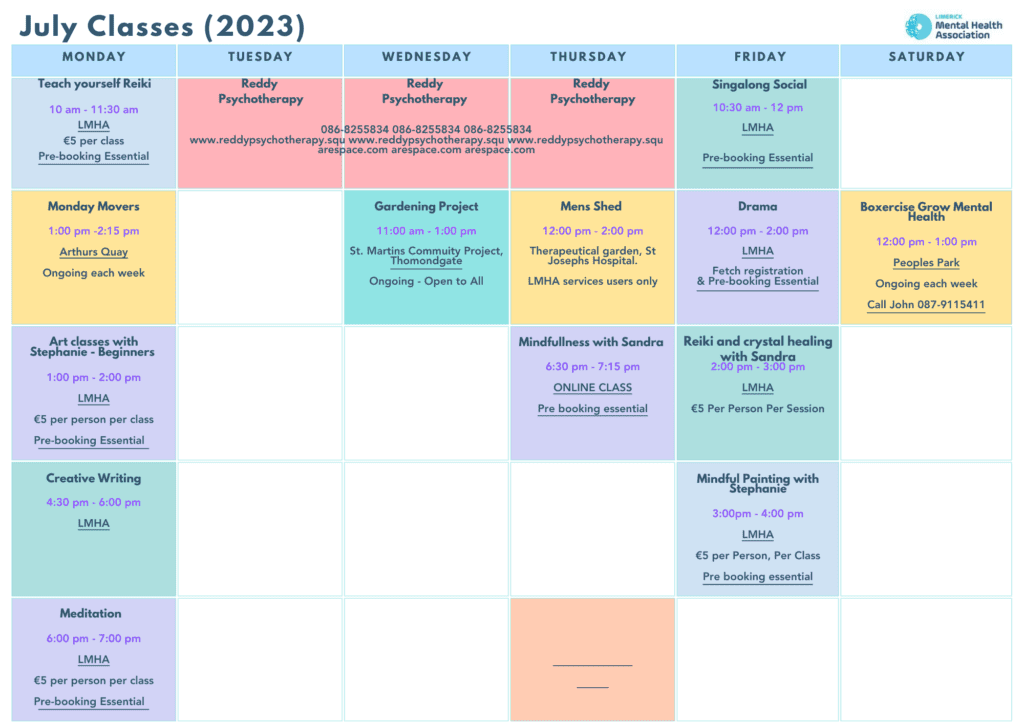 Classes and wellness programmes at LMHA this July. All are available to the public and aimed at promoting positive mental health and wellbeing. These classes are designed to cater to people of all backgrounds 18 and up.
PLEASE NOTE: LMHA closes annually during the month of August to give our staff and volunteers a much needed break. Classses will resume in September, more info on this coming soon…
We have a new Sing Along Social starting on Fridays and and much more. Please take note that our Creative Writing is put on hold due to facilitator upskilling and will return on September 4th.
Our Men's Shed has re-opened in St Joseph's Therapeutic Garden, Mulgrave Street and will run every Thursday from 12-2pm. Why not come along and sit relax and chat with the lads, do a bit of landscaping or keep active in our garden. This is open to all men, all you need to do is register with your name and contact details through LMHA.
NEW MEMBERS ARE ALWAYS WELCOME AND CLASSES ARE OPEN TO ANYONE OVER 18!
If you want to attend a class or would like to be included in our email list for communication, please send your details (name/phone/email) to info@limerickmentalhealth.ie.
Spaces for some classes are limited so please book in advance to secure your place: info@limerickmentalhealth.ie or 061 446786
Upcoming Fundraising Events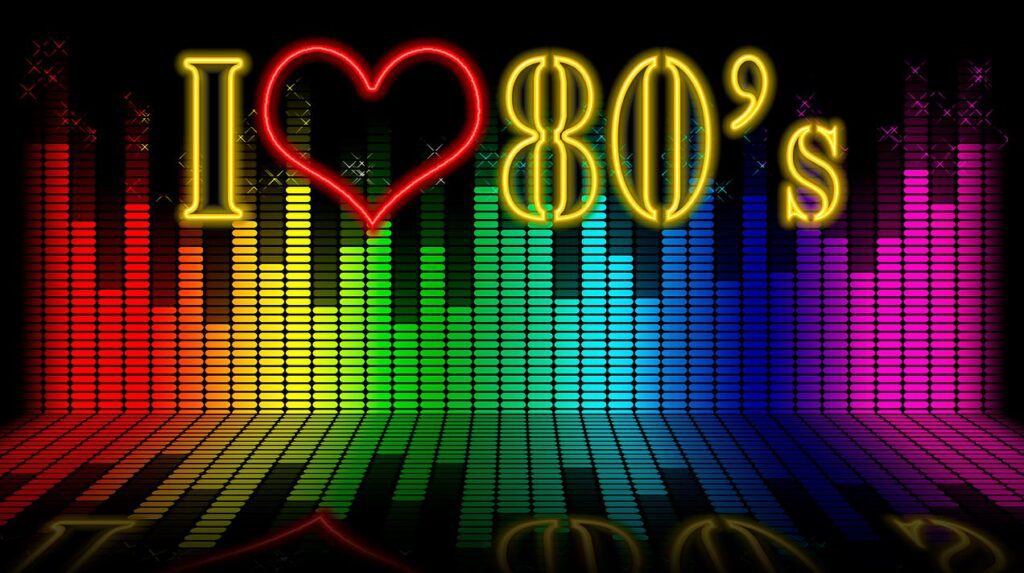 80s Fancy Dress Night at the Black Rabbit, July 29th
Looking ahead, we have an exciting event lined up for all you party enthusiasts! Mark your calendars for our upcoming 80s Fancy Dress Night. Break out your neon leg warmers, tease up your hair, and get ready to dance the night away! Tickets will be available at the door for just €10 euros. We have planned an evening filled with thrilling games and nonstop fun. It's an event you won't want to miss, so be sure to secure your spot early.
Make sure to keep an eye on our socials and website for our poster with more details coming soon.