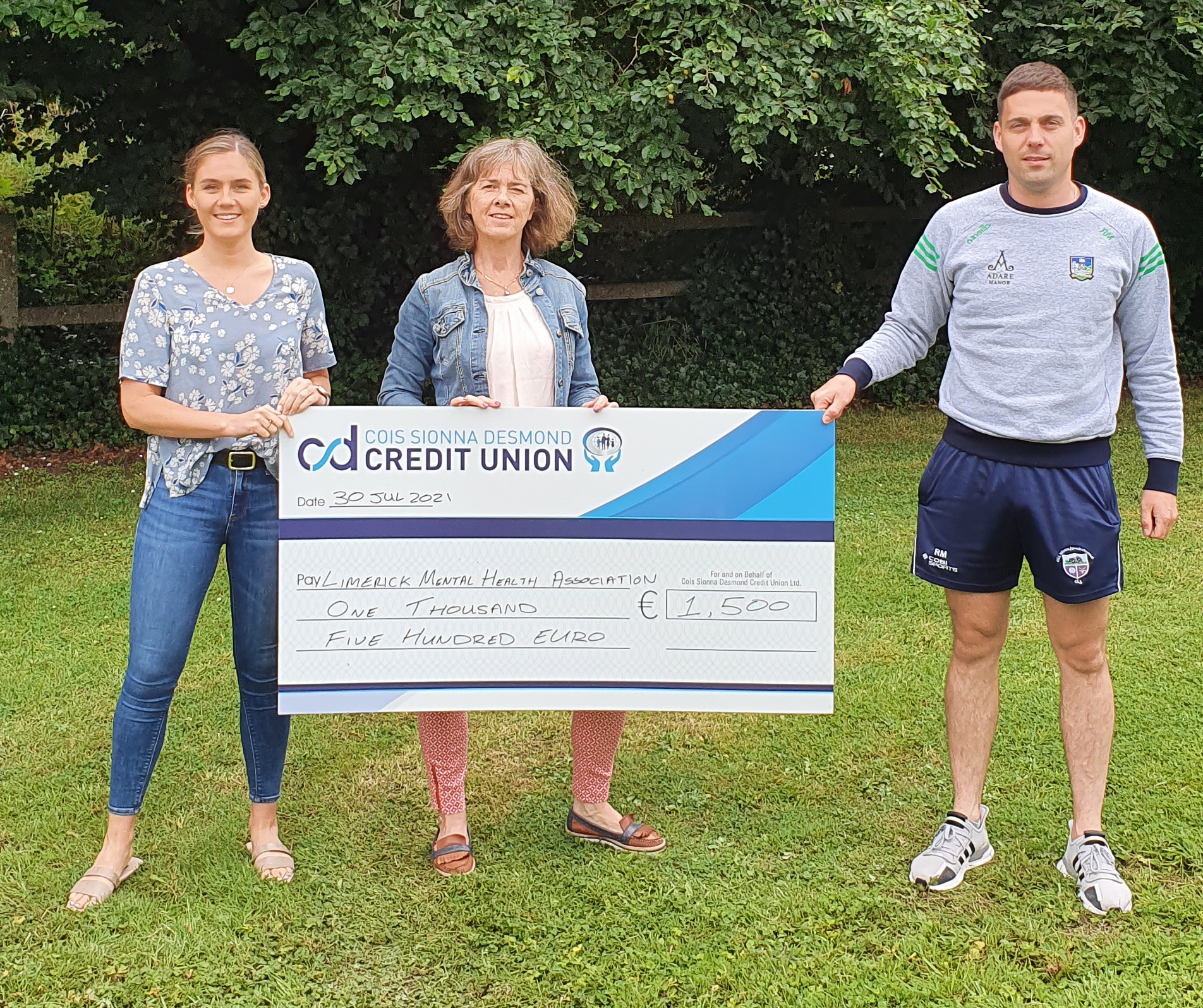 The annual Curraghchase 10K took place this June, and over the last couple of months their committee has been working to meet with the seven local mental health charities chosen to distribute the money raised from the event with Limerick Mental Health Assocation, ASD Ireland, Community Crisis Response Team Ireland, Pieta House, Limerick Marine Search and Rescue, Jigsaw and Alzheimer Society of Ireland all grateful beneficiaries.
The event was a fantastic success raising money for all the charities involved while also encouraging people involved to get out and be active throughout the month of June. LMHA would like to personally extend our thanks to everyone involved in Curraghchase 10K which raised €1,500 for LMHA. Below is a quote about the turnout of the event:
'The entire committee is absolutely delighted with how the event went. It was our second year in a row holding the event as a virtual one, and it was extremely successful. I think people were drawn to the fact that the funds went towards mental health charities here in Limerick. They seemed to like that the event was promoted as a family event and that it wasn't strictly just for runners and walkers. It has most certainly been a difficult two years for people and we felt like the Curraghchase 10K gave people the excuse to get out into nature. We were eager to include LMHA as one of our 7 charities. The work you do is incredible and we wanted to support those who are in turn supporting our loved ones, friends and neighbours here in Limerick'.

Kayleigh Maher, Curraghchase 10k
The Board and all at LMHA are massively grateful to have been selected as one of the Curraghchase 10k's chosen charities this year and give a huge congratulations to everyone involved on their 10th anniversary and the amount of effort put in to making it the success it has been, and a huge thank to all who participated for their incredible generosity.