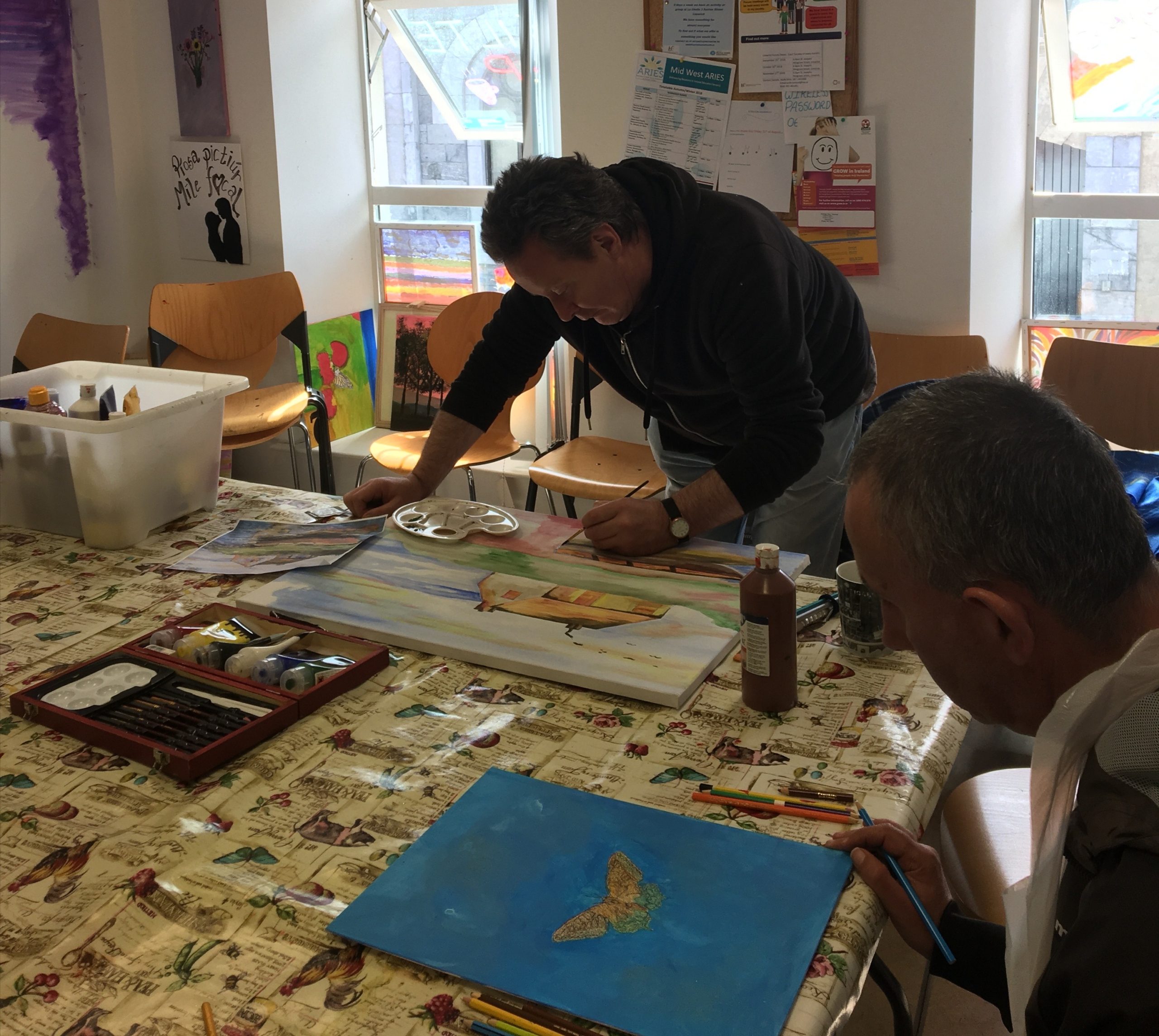 LMHA are delighted to announce a number of exciting new classes and programmes starting from Jan 27th!


"Flow with Grace" – Weekly Chair Yoga and Meditation
When: Every Tuesday: 12pm – 1pm (not 12.30pm as previously advertised), classes will run from Feb 1st – May 3rd
Venue: LCETB Building (Red Tech), O'Connell Avenue
Chair Yoga – Learn basic yoga poses and meditation exercises to enhance wellness. Improve flexibility without straining the joints, while building strength. Help to alleviate stress. Develop resilience and skills that can be employed in different situations. Connect to yourself in a positive way and incorporate mindfulness and breathing practices to enhance health. Feel calm.
Art Therapy (10 Week Programme beginning Jan 27th)
Thursdays: 2:00pm – 4:00pm
Classes running from: Jan 27th to April 14th
Julianne, a multidisciplinary artist spanning the fields of fine art, fashion, film & TV, hair & makeup, music and song writing will bring you through an interactive and experiential ten week programme where you will explore a range of painting techniques that will help you to unlock your inner artist, nourish your creativity, develop your self confidence and build new relationships.
This course is suitable for all levels and abilities, materials supplied but bring along your kit if you have one. Wear old clothes or bring an apron!
'New Year New YOU!! Personal Development (15 Week Programme) beginning Jan 31st
A 15 week programme, 2 hours per week
Monday: 3:00pm – 5:00pm, from Jan 31st – May 9th
As we transition through the end of winter, we prepare for spring, which is just around the corner. Now is a good time to reflect on what we need to let go of and what no longer serves us.
This programme is designed to help us to take a step back and reflect on what has worked well for us in the past year, recognise what we have to let go of, understand our intentions for the year to come and accept responsibility to take action to create the change that we wish to see.
It is an interactive, engaging and fun experience of adult learning, which aims to create a personal pathway to build confidence, through increasing clarity in our lives.
Drama Workshops with Zara Starr Madden, beginning April 26th
Tuesdays: 12:30pm – 2:00pm
Classes running from April 26th to July 12th
Zara Starr Madden will facilitate an introduction to Drama: workshops incorporating acting, movement, voice, storytelling, character, memory, devising.
There is no experience necessary.
Workshops will take place each Tuesday from 12:30pm – 2.00pm running weekly from April 26th – July 12th.
Full Timetable of Classes
Our Monday Movers, Mindfulness Mondays and new Taster Dance Workshops are also continuing. Click here for more on these…
If you are interested in joining any of our classes, please email info@limerickmentalhealth.ie or call us on 061-446786. We hope to see you soon!