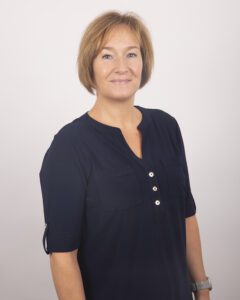 We are delighted to announce that Laurence Garric has been appointed as Secretary on the Board of Trustees at Limerick Mental Health Association. Laurence brings to the board a wealth of experience in management, coaching and business. She has a particular interest in promoting mental wellbeing in the workplace and also in promoting mental wellness more generally. If you have called to our offices in Sexton Street in the last year, you may well have met Laurence because she has been volunteering with LMHA for some time now. We are very happy that she has joined us on the Board of Trustees and look forward to working with her in this new capacity.
I am delighted to join the board of Limerick Mental Health Association and am looking forward to offering continued support to the organisation. The LMHA employees and volunteers provide a wonderful service to the Limerick City and County community in support of positive mental health. I also want to praise the backing we receive from our sponsors -both individuals and businesses-, which helps grow our presence in the community.

LMHA's main goal is to signpost services to our users, which requires tight cooperation from all charities and associations helping with mental health challenges, which we highly appreciate.

– Laurence Garric, Secretary to the Board of LMHA
A fond farewell to outgoing Secretary Elizabeth Stundon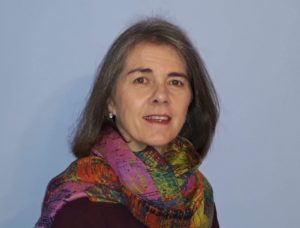 As we welcome our new Secretary to the Board we bid a fond farewell to our outgoing Secretary, the wonderful, hardworking, and dedicated Elizabeth Stundon who has stepped down after providing many years of service on the Board of Trustees of LMHA. Elizabeth has worked tirelessly over the years to ensure that our governance role on the board is correctly administered.
In doing so, she has been a friend and confidant to all of us and has given many hours of time and her excellent expertise to ensuring the smooth running of LMHA. She even stepped in when we were recruiting a manager last year, and kept the whole organisation running smoothly.
On behalf of the board and myself I would like to sincerely thank Elizabeth for her service to the organisation and for supporting mental health and well being in Limerick City and County. We will all miss her butI hope that she will remain part of our lives in the future, despite having stepped away from Board of Trustee duties.
– Lisa O'Rourke Scott, Chair of Limerick Mental Health Association