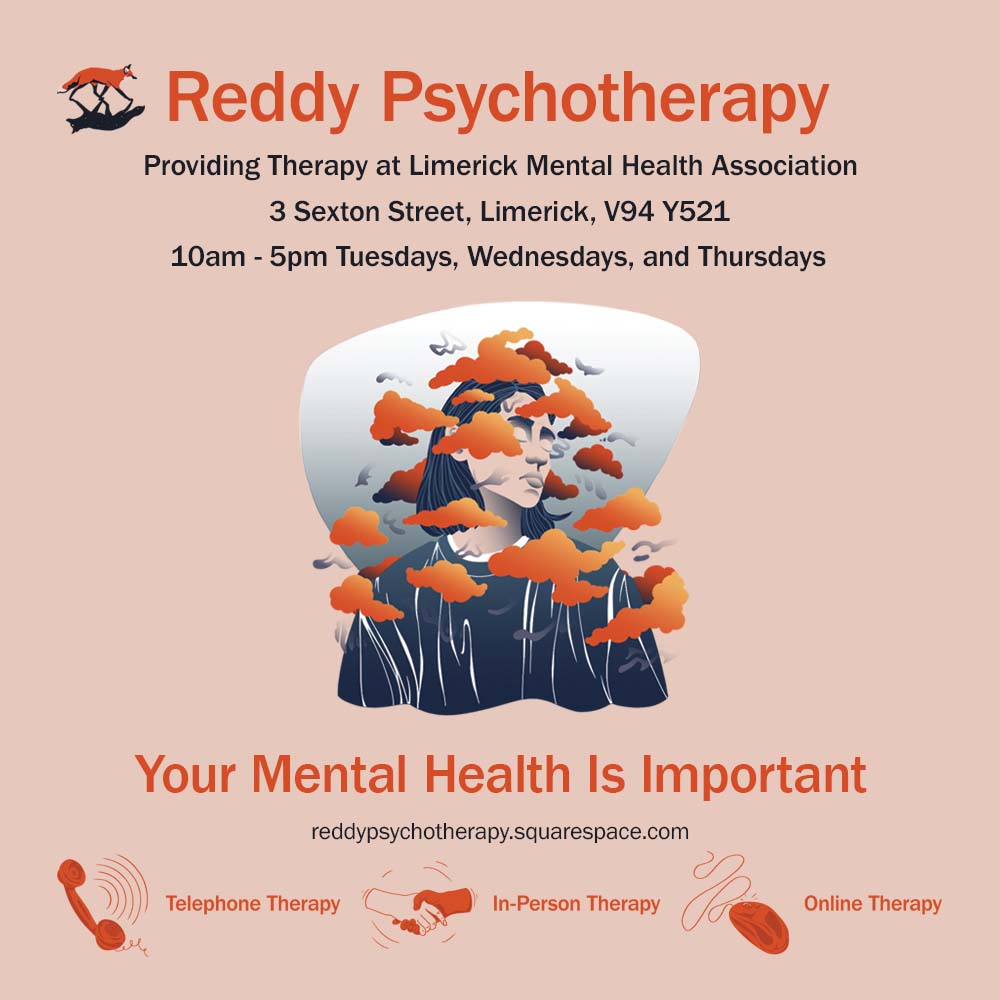 LMHA are delighted to announce our new collaboration with Reddy Psychotherapy. Starting from 4th April 2023 Reddy Psychotherapy will operate from our offices in 3 Sexton Street, 10am-5pm Tuesdays, Wednesdays and Thursdays.
Eva Reddy is a qualified therapist and a pre-accredited member of the Irish Association of Counselling and Psychotherapy (IACP). Eva believes every person is different and would benefit from a tailored-to-the-person approach when it comes to psychotherapy. No one is the same so no one way of working with people exists and Eva aims to collaborate with her clients to find the best path to working together.
To book please contact https://reddypsychotherapy.squarespace.com/ or contact us here in LMHA on 061 446786.