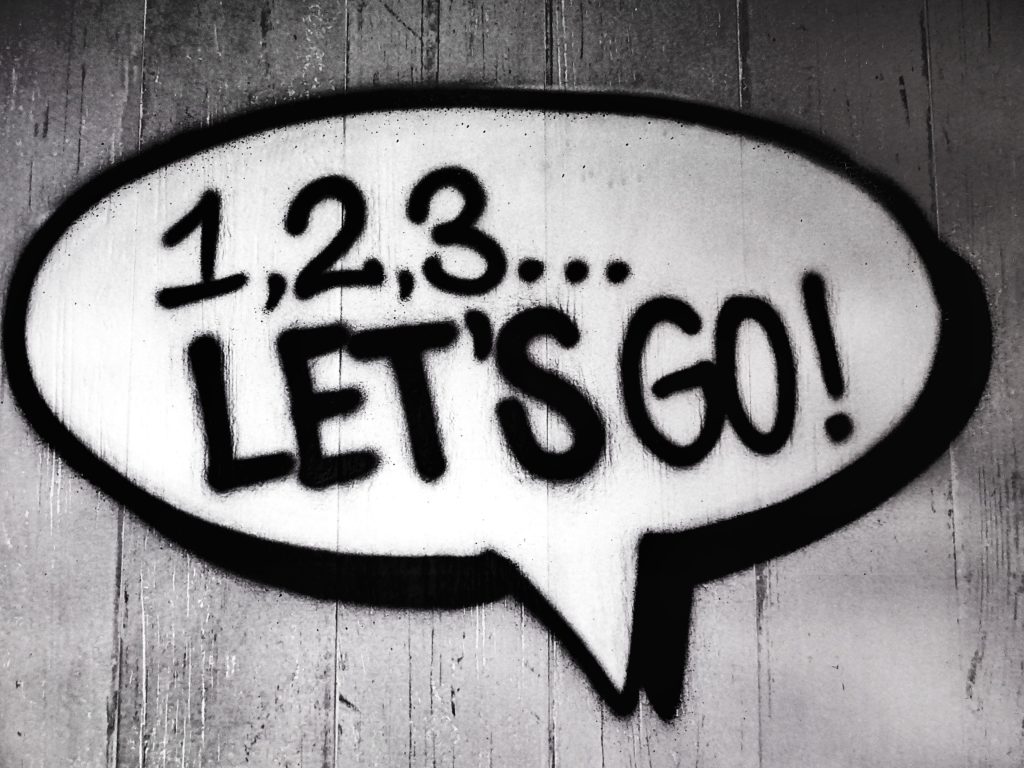 Hello all,
So, who thought that it would all go on for so long? A couple of weeks ago, my Dad, John, got his vaccine! After such a long year, where we have all been impacted one way or another by Covid-19, it is the first real sign of hope, a light at the end of a very dark tunnel. Sharing our lived experiences can often help us relate to each other and feel less alone. We all have our personal experience related to Covid over the past year. For me, losing my mother to a Covid-related illness was so difficult, It went against the normal order of loss. We pay tribute to the person who died through our mourning, but, the Pandemic has changed the traditional ways we mark our grief and indeed the pandemic itself has created its own sense of grief. We collectively feel grief at the loss of our way of life but if we can name it, perhaps we can manage it.
So much of our way of life has been negatively impacted. I think we may all share feelings of isolation, apathy, loneliness, depression, anxiety and so much more. We all have found ourselves fluctuating between so many emotions throughout the past year. It's important to acknowledge how disconcerting such a range of emotions can be, but remember to hang in there. Hopefully, we are now facing the final hurdle as the vaccination programme continues, so let's push through and look out for each other.
What I love about Limerick Mental Health Association is the sense of community. We recently did the St. Patrick's Day appeal where we asked the public: "What makes it great to be Irish?" We had such a fantastic response from the public and thank you all for sharing and supporting the work we do.
Remember, please do check in with us if you need support. You may benefit from our one-to-one peer support, a music or art class, our WRAP wellness programme, Sailing into Wellness or one of LMHA's online groups? We have had some wonderful feedback from our creative writing, art and music therapy classes.
We are delighted to be coming out of full lockdown from the 10th of May and with this brings a new calendar of classes, groups and wellness programmes from May to July. We will move forward with both outdoor FTF and online. All the details of our services during Covid are here: (Click image to enlarge)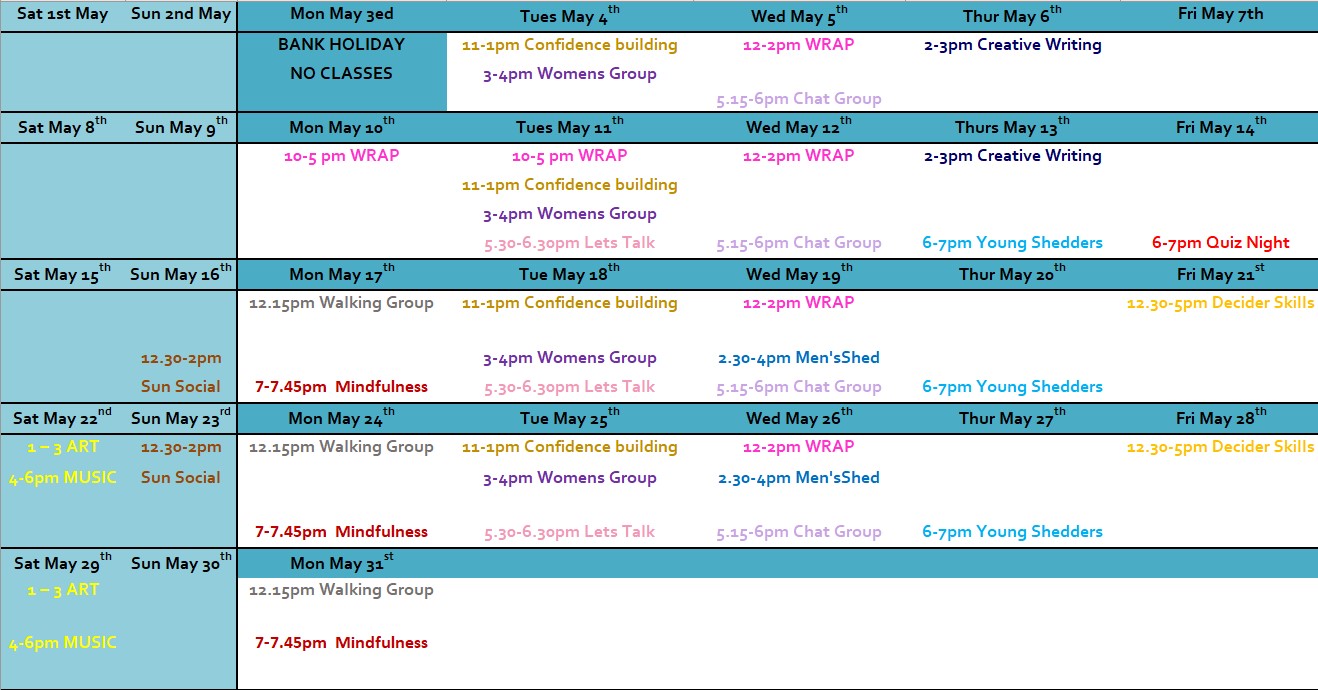 Lastly, we have been busy painting the building in preparation for indoor meetings in due course and cannot wait to get back to hosting our walking clubs, tearoom chats, classes, activities, and wellness recovery programmes.
To register for any classes please email booking@limerickmentalhealth.ie. New members must also complete the following registration form and we can keep you posted on upcoming plans. We hope to SEE you all soon.
Remember: You are human; you don't have to struggle in silence. It's ok, let yourself be un-silent. You can live well with a mental health condition if you speak to somebody about it, because it is important you share your experience with the right people so that you can get the help that you need.. 
Tracey Corbett Lynch (Manager LMHA)
For further information on the government's plans for opening up CLICK HERE.