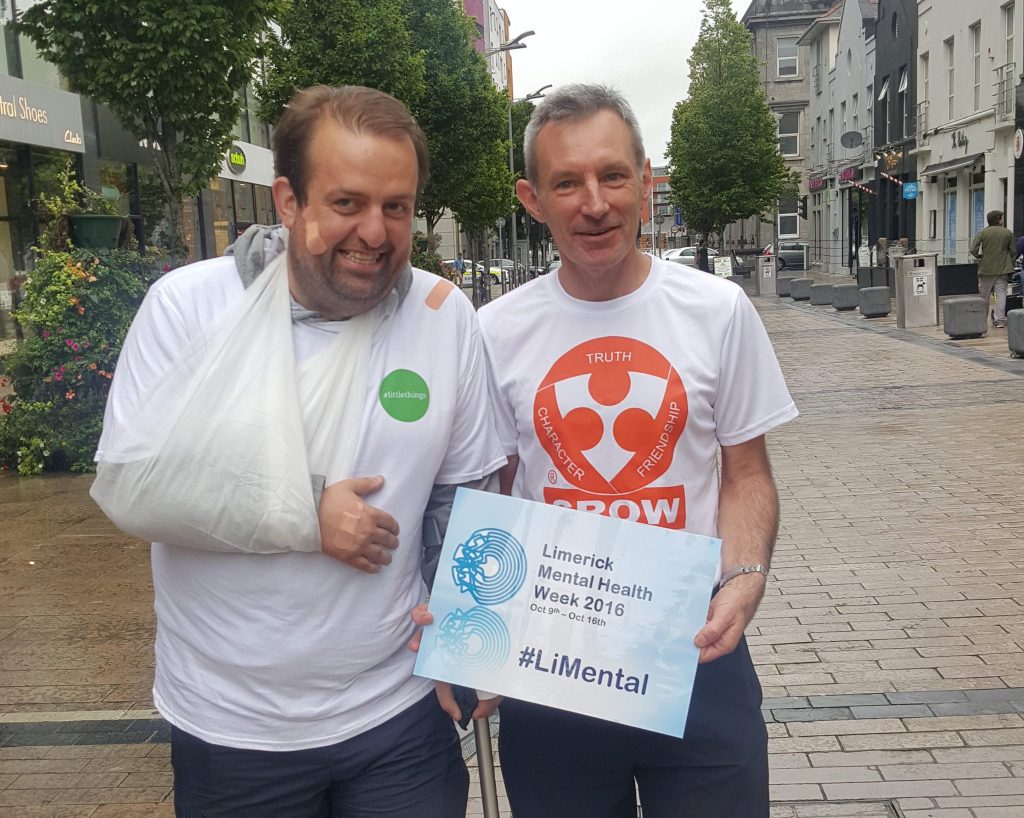 GROW & Limerick Mental Health Week
GROW faces two challenges in reaching some of the most vulnerable sections of our community: Firstly, getting the message out there that it's OK to seek help for our mental health and secondly, to make people aware of the services which are on offer from GROW. This is where initiatives such as Limerick Mental Health Week really makes an impact – it creates a buzz and an awareness of the many small charities and organisations which are out there doing their bit to make Limerick a better place to live. It also shows what can be accomplished when we all work together as a team. The activities and events scheduled during the week provide an opportunity for all sectors of the community to improve their mental health by listening, talking, connecting, learning, getting active and indeed volunteering. A big thank you to all the volunteers without whom Limerick Mental Health Week could not take place.
Who are GROW?
GROW's mission is to nurture mental health, personal growth, prevention and full recovery from all kinds of mental illness. GROW achieves this by its unique 12 step program of recovery and a core component of this is the weekly peer support meeting. These structured meetings are free, open to anyone over 18 and last about 2 hours. Currently there are about a dozen weekly meetings held across the region (Limerick, Clare and North Tipperary) and over 100 nationwide.
History of GROW
The community mental health organisation GROW was founded in Australia in 1957. It first came to Ireland, to Athea, Co. Limerick in fact, in 1969, but did not become well established in Limerick City until the 1980s. After many years of renting space, GROW was finally able to move into a permanent home at 33 Henry Street in 2012, thanks to the generosity of JP & Noreen McManus.
Rob Stephen, Chairperson,
GROW, Mid West Region, 33 Henry St, Limerick.