Importance of Mental Health Week?
Headway is proud to be supporting Limerick Mental Health Week in October. To be part of an event that raises the awareness of mental health within the community, especially considering how it can affect somebody with an acquired brain injury is extremely important to us. Mental health and well-being is something that while cannot be seen should be approached in a positive light. To be part of such an event that does this in Limerick is something that Headway is extremely proud of.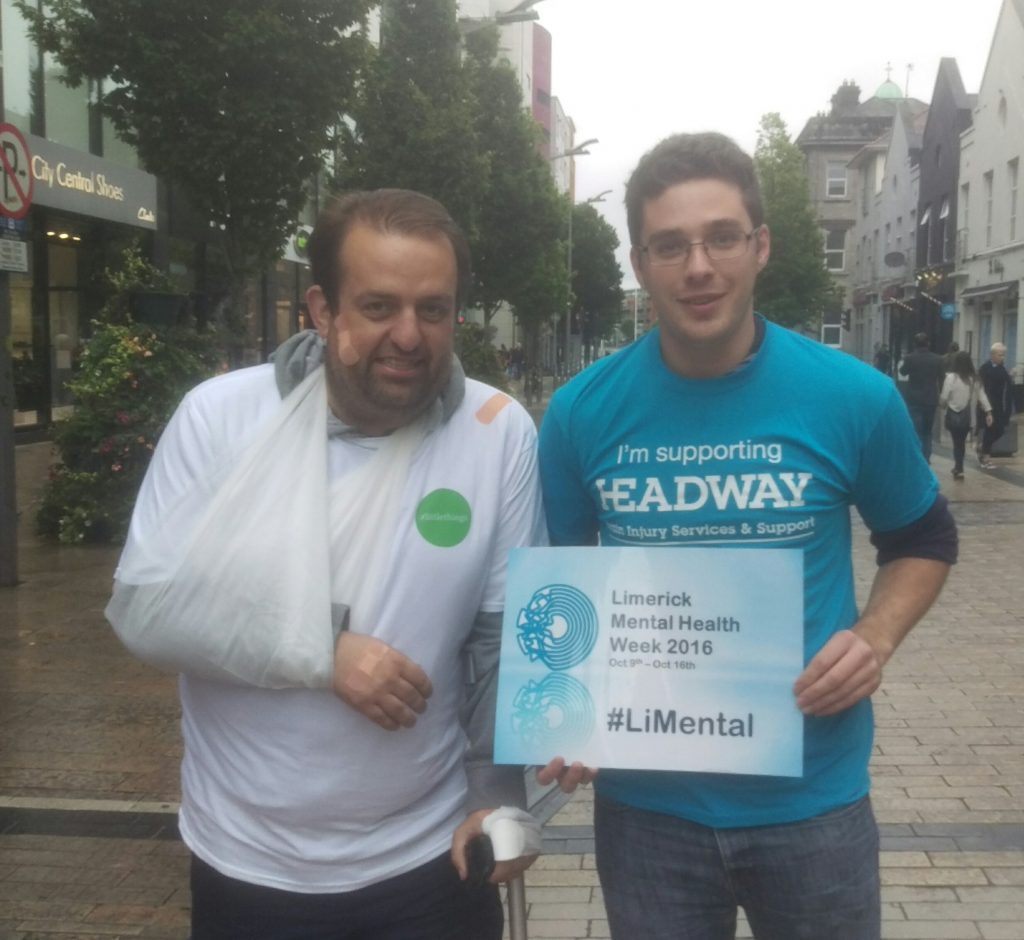 Who are we?
Headway is an organisation that brings positive change to those with acquired brain injury and assists them in achieving the best quality of life that they can. We provide support to people who have been affected by an acquired brain injury and their families. We provide support through rehabilitative training, vocational training and psychological support. Headway was founded in Ireland in 1985 and in 2003 opened up its doors in Limerick.
An acquired brain injury can happen to anyone at any time. While some people can make a physical recovery, the unseen consequences can have devastating effects. The unseen consequences of an acquired brain injury can affect an individual's thinking, cognitive processing, memory, decision making, emotional changes and mental well-being. This can lead to family and social consequences.
Mental health plays an important role in an individual's life. Somebody who has been affected by an acquired brain injury can have their mental health directly affected by their acquired brain injury or due to the consequences after their acquired brain injury. This can lead to an individual isolating themselves from their community, not socialising with family or friends, finding it harder to be motivated in taking part in events in their lives and realising their full potential whether that be in the Headway training centre or out in the community.
How to contact us
Our Limerick centre caters for the needs of people in Limerick, Clare, North Tipperary and Kerry. Headway also campaigns to raise awareness around acquired brain injury and the people affected by it.
This year Headway was part of the #Iseebeyond campaign. The #Iseebeyond campaign was an awareness campaign to increase the awareness levels around hidden disabilities.
Headways Limerick centre can be contacted at 061 469306 , Headway's National Helpline can be reached at 1800 400 478.