LMHA would like to extend a huge thank you to the ladies from Vhi 360 Health Centre Limerick who participated in Vhi Women's Mini Marathon on a lovely sunny day in September raising funds for Limerick Mental Health Association.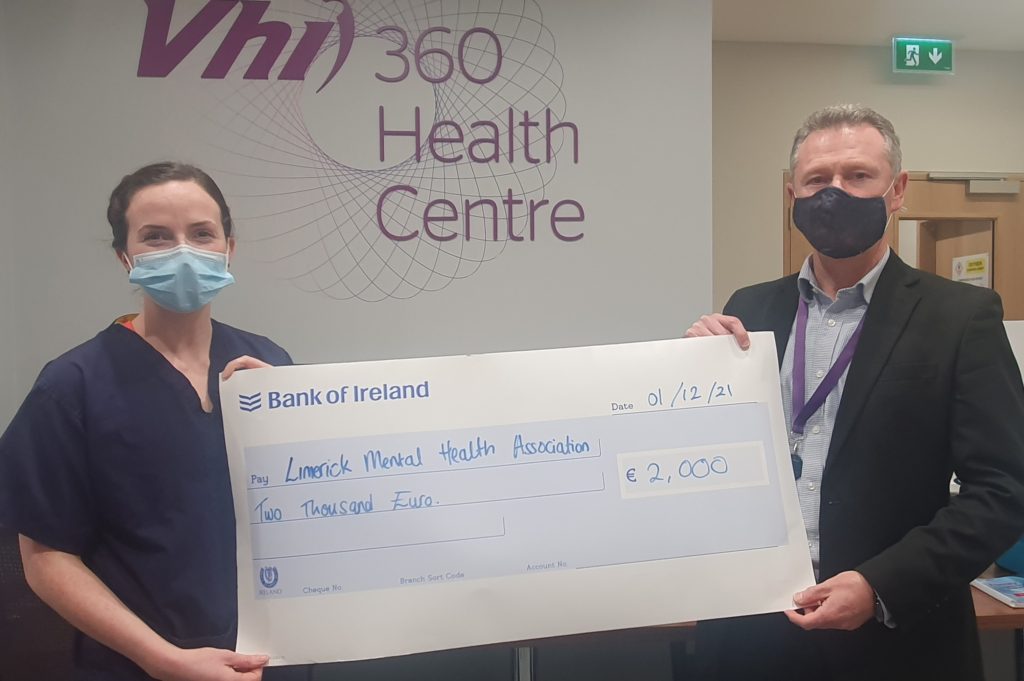 Aoife Leahy, Physiotherapist at Vhi 360 Health Centre Limerick presented the cheque for €2,000 this week to Ray O'Halloran Board Member of LMHA. Thank you ladies.
The Vhi Women's Mini Marathon is an annual 10k charity road race, which typically occurs each June bank holiday weekend in Dublin and is the largest Women's event of it's kind in the world.
The event was held virtually in October 2020 and September 2021 due to the impact of Covid-19, and the 22,000+ entrants used an Event App to track their run. The event will return next year on June 5th 2022, so if you have the chance to enter it would be an excellent opportunity!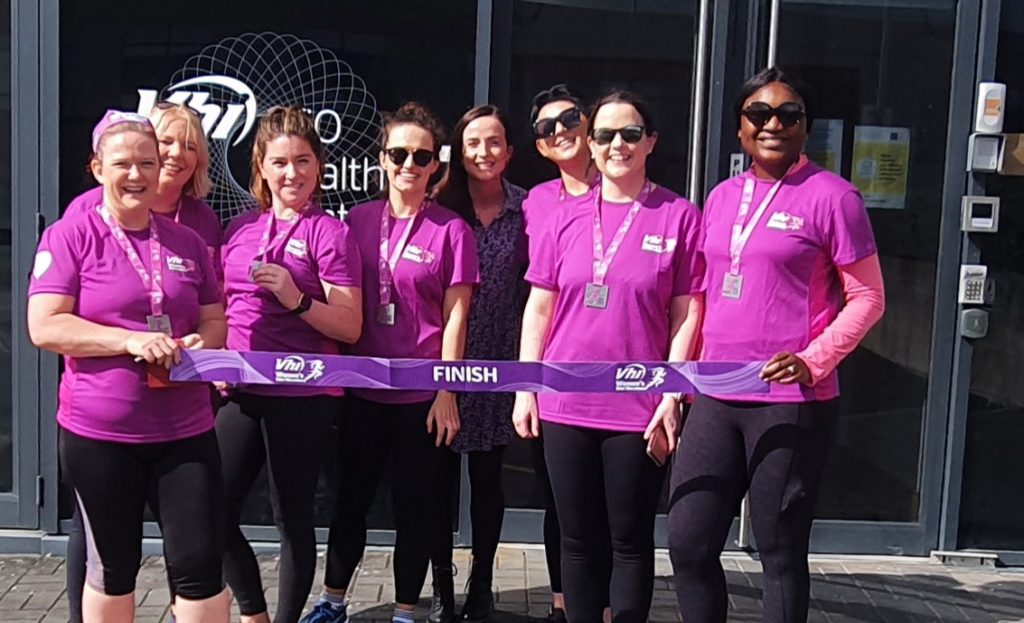 The women who take part have their choice in the charities they support, so once again we're extremely grateful for the contribution!

If you'd like to learn more, you can visit the website here: https://www.vhiwomensminimarathon.ie/