Article written by Ezme Burton – Blogger/ student from Limerick Tutorial College will be discussing her experience with mental health.
I am an 18 year old student studying for my Leaving Cert at Limerick Tutorial College. I would like to share my story with the world in the hope of encouraging others to seek help should they need it or look out for others who might.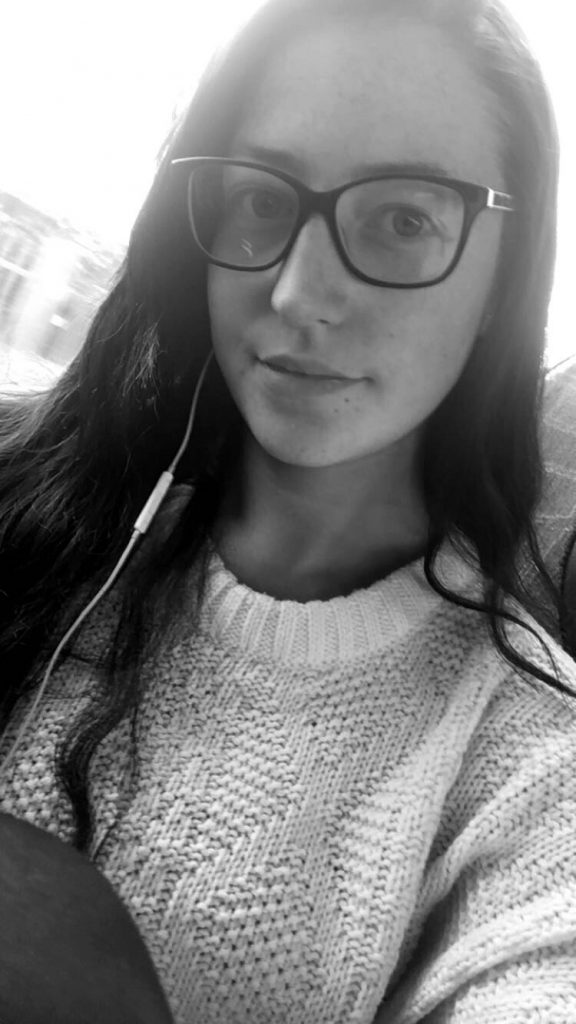 My story
My issues began at a relatively young age with a general feeling of anxiousness and a warped sense of my self image. I began slowly to limit my food intake and hide my feelings from those around me, and to isolate myself from other activities. This resulted with me being diagnosed with clinical depression, anorexia and bulimia but things began to really escalate after the loss of my grandad by suicide I think that coupled with previous events in my life really sent me on a mental decline.
After trying everything from Doctors to psychiatrists to medication, which made my hair fall out, I realized that holding in my problems was holding back my recovery. I thought I was protecting those I loved by keeping quiet however, it only made my symptoms worse. I now realize the dangers of staying silent and would urge anyone bottling up problems to seek help.
My recovery
My first step to finding hope was being honest with the people around me. One year later I am free of medication and have developed my own coping strategies to keep myself on track, the support from friends and family has been really important to my journey of recovery. By using the Headspace App, visualization, breathing techniques and meditation I have created my own safe space. Now I realize my problems do not define who I am they are just a part of who I am. Everyone has different things that work for them, but here are mine which might be of benefit to someone:
Talk to your friends
Talk to your family
Go out and do things you enjoy
Don't isolate yourself from people
But always remember if you don't feel like you can talk to someone you know there are helplines there to listen 24/7
Listen to music or watch a movie
Staying active really helped me
One of the most important parts of the journey of my own recovery, is being able to share my story and the insights I have gained with a wide variety of people. The mental health statistics cause me pain,  especially the increasing numbers every year, with the age of people being affected decreasing with every overall statistic increased. I want to help people who are struggling with similar things but like I did, don't feel able to voice it and ask for help. It is okay not to be okay. People are becoming more aware and outspoken about these challenging issues.
Improving mental health's outlook
Everybody has a story to tell and it's really important that we develop empathy as a nation and educate ourselves and others. In order to tell mine I have set up an Instagram page @ezmes_story as a way to reach a larger audience and to share my journey and helpful discoveries so that I may help others find their light.
These issues are becoming more spoken about now and this is only because of people like myself and public events like Limerick mental health week. Schools are only now beginning to implement a well being programme however I feel that mental health initiatives should take priority over academic results!  However, this weeks mental Health week offers a variety of inspiring talks and workshops around the theme of metal health. Along with the work of Pieta House offering support to those in crisis. Keep an eye out for Pieta Houses upcoming fundraisers for Feel Good Week starting 20-27th of October. Plus the outstanding work of Joe Burke from Baring My Soles for Pieta House. It is amazing to see the work being conducted by the volunteers at Limerick suicide Watch volunteers.
Contacts
Pieta House 24-hour suicide helpline on -1800 247 247. Or, alternatively, text HELP to 51444 (standard message rates apply)
Childline Call us free on 0800 1111
Samaritans SMS – 087 260 9090
Bodywhys Ireland Helpline – 1890 200 444