Article written by Patrick Fitzgerald – Director of Limerick Mental Health Week 2018.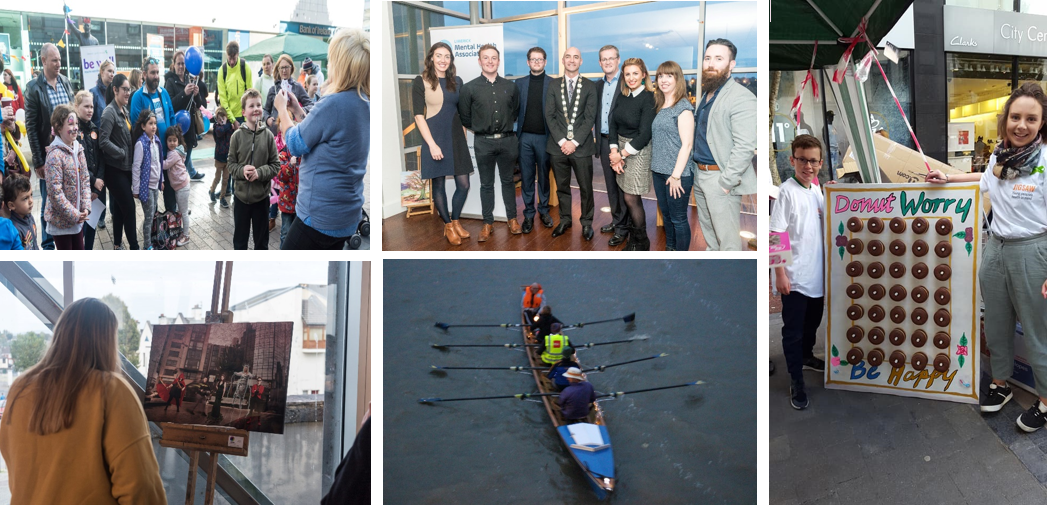 Limerick Mental Health Week 2018 turned out to be one of the biggest events in Ireland this year. We, at Limerick Mental Health Association, are proud to be leading the way in raising awareness of mental health and the services available.
This year's theme was "Youth and mental health in an ever-changing world". It is important to focus on the changing world we live. Our society is continually evolving and young people are now growing up with the use of online technology. With this theme in mind, we approached Limerick Youth Service and Jigsaw to ask their YAPs (Youth Advisory Panel) to help plan and live out the theme during the week. With so many great informative events throughout the week, we are delighted with the amount of people we engaged with.
Just a snapshot of some of the events held throughout the week:
Official launch of Limerick Mental Health Week 2018 – King John's Castle
This year kicked off with an art show at King John's Castle. Limerick Youth Service, Le Cheile and the art college came together to showcase their art and make the evening memorable. King John's Castle is such an iconic building for Limerick and really added to the atmosphere that was on show. With speakers from Mental Health Ireland, the Mayor of Limerick and the groups who showcased the art, it was a moving and inspirational start to the week.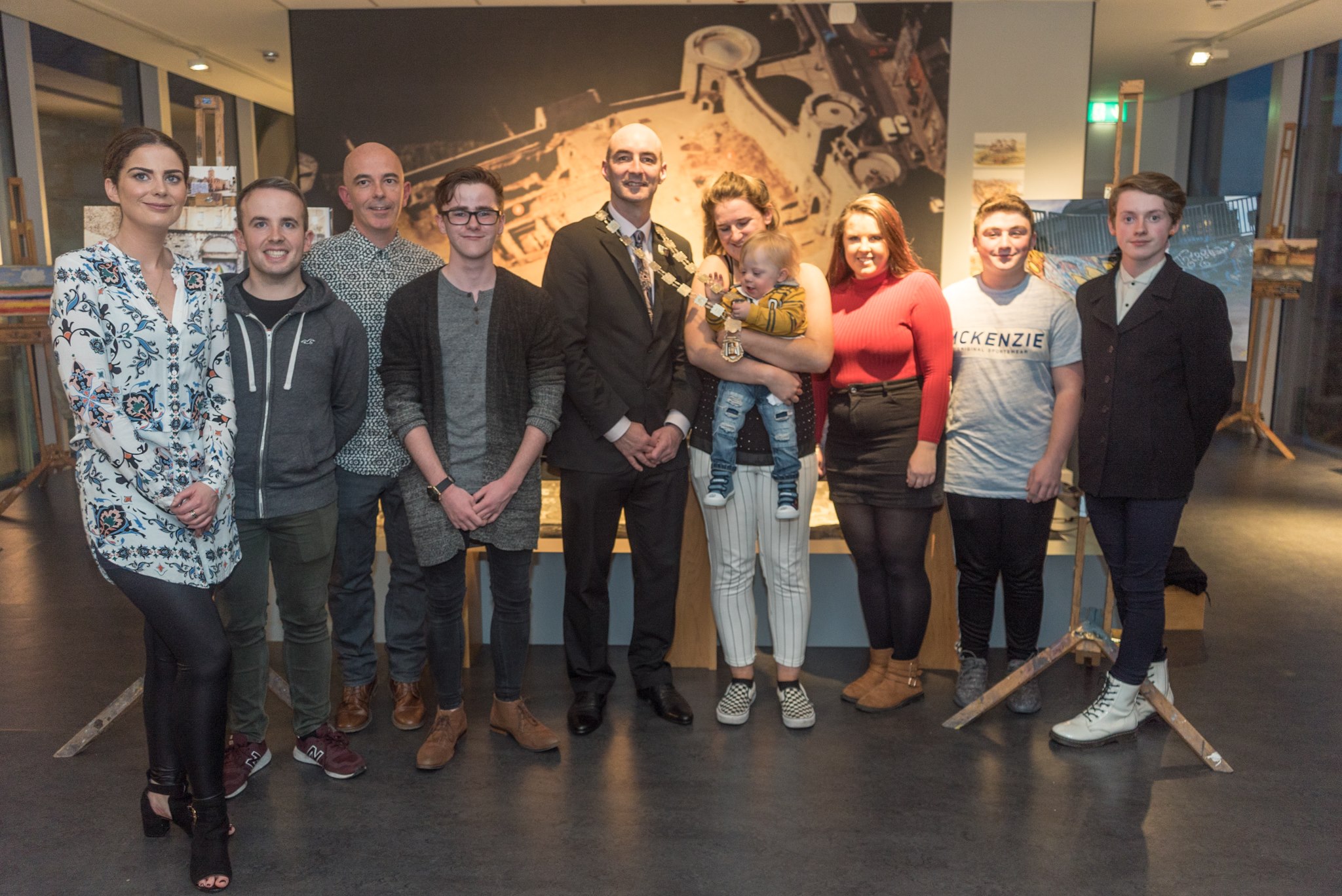 Family Funday – Bedford Row, Limerick City
With collaboration at the heart of what we do with Limerick Mental Health Week, it is no surprise that one of our biggest events each year is the Family Funday. On this day each mental health organisation comes together to deliver something fun and interactive to the public. On offer this year was Jigsaw's "Compliment Carwash". This event saw people go into a tent blindfolded and showered with compliments before leaving. Also, Employability's fun interview engagement had tips and funny questions on offer as well as numerous other engaging activities.
Shine a light on the river – 3 bridges of Limerick City
This year our team decided to try something new and innovative. Last year, we gathered all the third level education sectors together to walk around UL campus holding lanterns in remembrance of loved ones. To expand this idea, we decided to bring our lanterns into the city and around the different bridges of Limerick. Jigsaw and a member of their YAP also came up with an idea to have a boat procession led down the river Shannon. This turned out to be the biggest event in Mental Health Week history with local and national coverage. Numerous groups were involved in the river event; from the Gardai graciously sending down their Aqua Unit from Dublin to the Fire and Rescue Service. We had illuminated boats carrying over 60 people and the Liam McCarthy cup sailing on the Shannon as over 1000 people looked on shining lights on the river.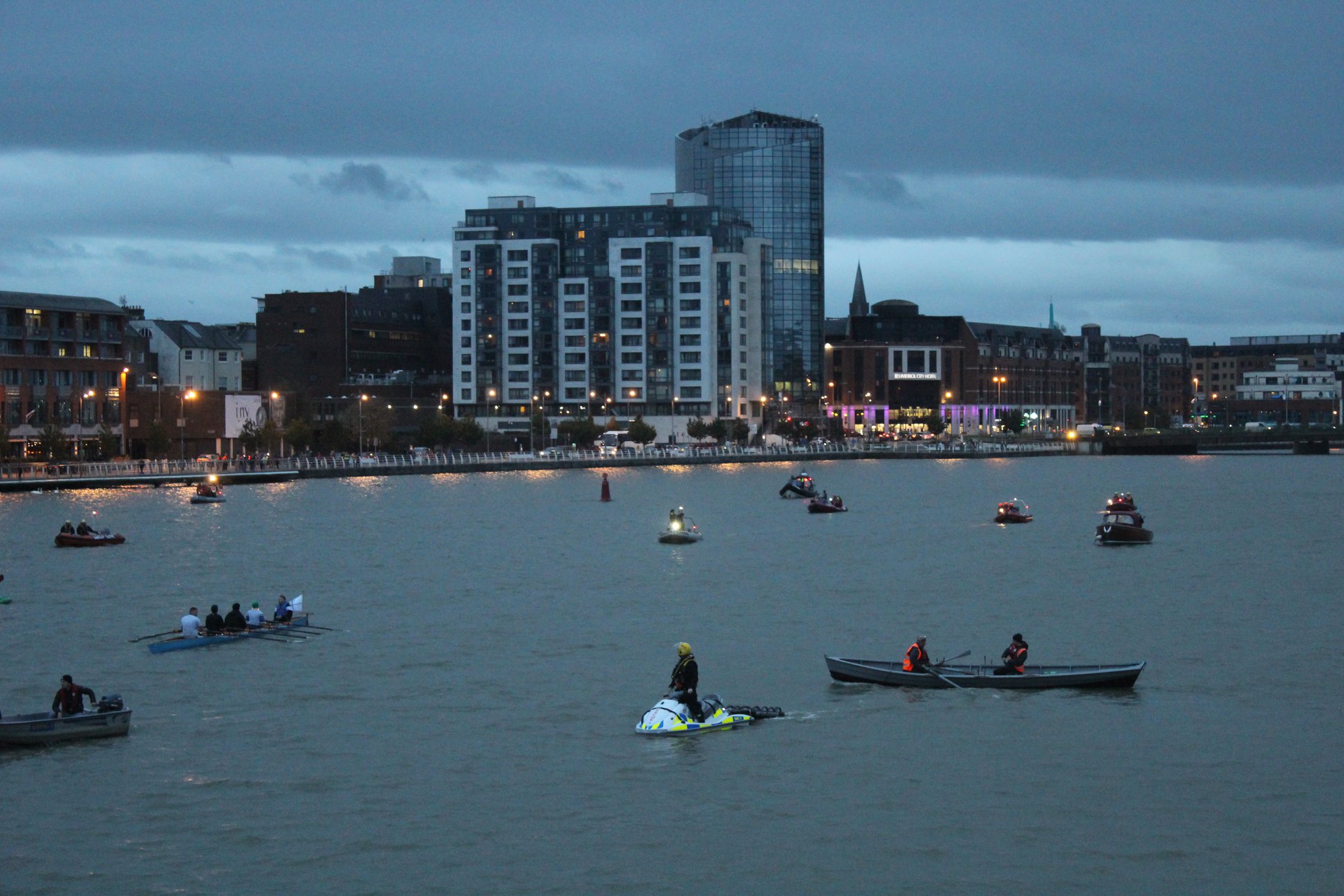 David Coleman – U.L.
Psychologist David Coleman held a very interesting talk about young people, mental health and social media at University of Limerick. Mr Coleman spoke to the audience about the increasing levels of anxiety, stress and depression in younger generations. Parents were given tips and advice on how to set a good example for their children. If parents are very anxious, it is likely that their children will be feeling anxious too. He explained that "if we can show that we are not scared, this makes it easier for the person overcome their anxiety".
Mr. Coleman also discussed how too much social media can lead to depression, lack of good-quality sleep and a negative body image. He urges parents to avoid introducing children to social media before secondary school. For young adults, he suggests going somewhere without your phone to see if being without your phone gives you anxiety. If it does, then you may need to do something about it.
More information on this talk can be found at Limerick Voice.
Closing Ceremony – St Mary's Cathedral Limerick City 
The official closing ceremony of the week took place at St. Mary's Cathedral with stunning performances from various choirs across Limerick. These choirs came together to showcase their talents and gave the week an emotional close.
Thank you
Limerick Mental Health Association has grown from 15 partner organisations to over 60 in the past four years. As director, I am proud to see how much we have grown and the engagement we have had with the community. As it was my last year overseeing Mental Health Week, I want to take this opportunity to thank the numerous people and organisations who have taken part over the years. Thank you for giving your time and effort to make the week what it is. Also, I want to say a big thank you to all the public who have attended events over the last number of years. I hope you have gained something from them. And finally to Limerick Mental Health Association for allowing me the opportunity to take on this role and for all the support I have received.
I am already looking forward to Limerick Mental Health Week 2019. Keep tuned! 🙂
About the author
Patrick Fitzgerald was the Director of Limerick Mental Health Week for the past 3 years, and sits on the Limerick Mental Health Association Board. He has been actively involved in the mental health scene of the Mid-West for a number of years. He manages various projects and regularly speaks about the issues being faced by today's society. Along with practicing as a CBT therapist, Patrick sits on a number of boards across Limerick.
A selection of photos from the Limerick Mental Health Week 2018: