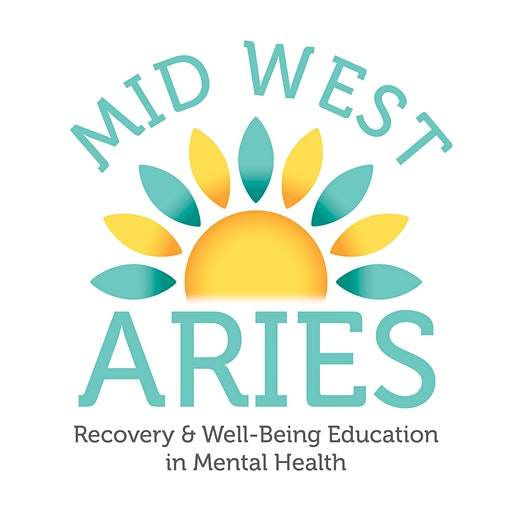 With Christmas on the horizon, Mid West AIRES are now delighted to share their Workshop Timetable for December 2020. This month will be focused on taking care of our mental health and well-being at what can be a challenging time of the year for many, especially in this most challenging of years. The month starts with a "Managing Well-being and Mental Health Recovery" Workshop, then there will be a co-production conversation exploring "Self-Care at this Time of the Year".
Co-production is at the heart of everything at Mid West ARIES and all of their courses are created collaboratively by people with lived experience of mental health issues, their family members/carers/supporters and staff working in the mental health services, with everyone's contribution equally valued.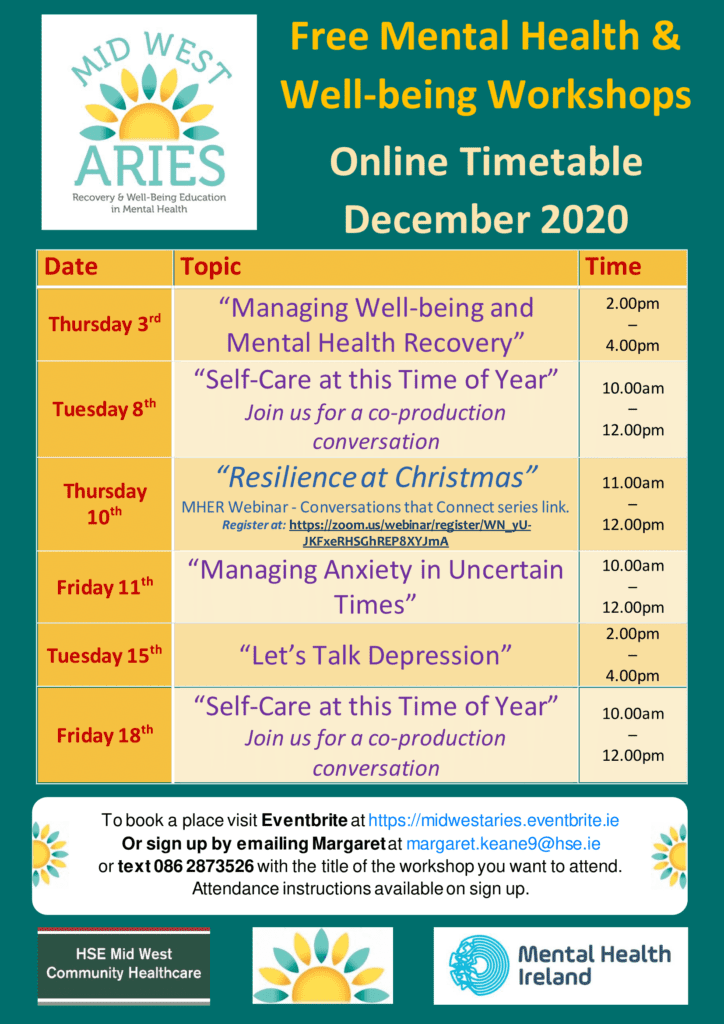 Classes are held on Tuesdays, Thursdays and Fridays throughout December at various times – mornings, afternoons and evenings. These sessions are free and open to anyone (aged 18+) with an interest in mental health and well-being. You can book a place on the online modules on their Eventbrite page: https://midwestaries.eventbrite.ie.
You can also book a place by contacting Margaret Keane at margaret.keane9@hse.ie or 086 – 28 73 526.
A Community Prospectus outlining details of modules available at Mid West AIRES can be found here: MW ARIES Online Prospectus.