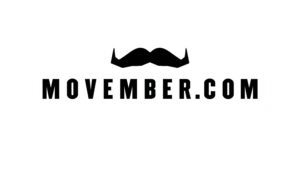 When people hear of Movember, they instantly think of the abundance of moustaches suddenly popping up around them during the month of November. But what most people don't know is that Movember also offer many different programmes to help better men's mental health, such as, SpeakEasy, Movember Conversations, Movember Family Man, and more. In an interview with Limerick Mental Health Association, Jack O'Connor, Movember's Ireland Country Director, spoke of these different services that Movember offer the men of Ireland.
SpeakEasy
"SpeakEasy are live, interactive conversations with facilitators about men's mental health." These events aim to pass on the different skills needed to have difficult conversations and to help those in your life who need it most in an open, friendly environment. "We talk about things like masculinity, we address why we have these preconceived misconceptions about men, how we should be as men. Essentially, what we aim to achieve through those events is to have everyone who attends leave with a greater skillset to effectively hold space for people in their life who could be going through a tough time, and we've had some amazing feedback from that."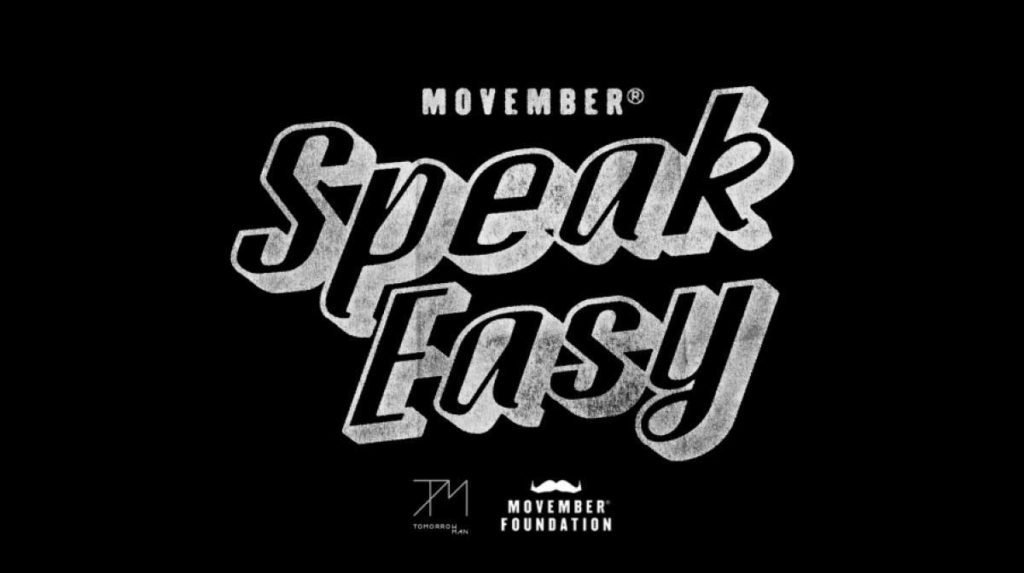 SpeakEasy events bring men together to tackle the issues that dominate their lives and have since been adapted to zoom due for the current circumstances. Jack emphasised that the feedback they've gotten on these events has been amazing – from both the in-person event and the virtual one. So, if you're interested, their next virtual event is on the 26th November and you can register here.
Movember Conversations
Movember Conversations is "a digital tool that aims to give people the lexicon and the language that they can use in a dialogue with someone who is struggling". This interactive tool simulates a text message thread with a friend, where you get the chance to help them: "you get a text from somebody and it says 'Argh, I can't handle this COVID stuff anymore' … they're not asking for help but they're exhibiting signs that they are stressed." You are then given a few different responses to choose from; once you pick one, it explains why that is the best option or why it's not.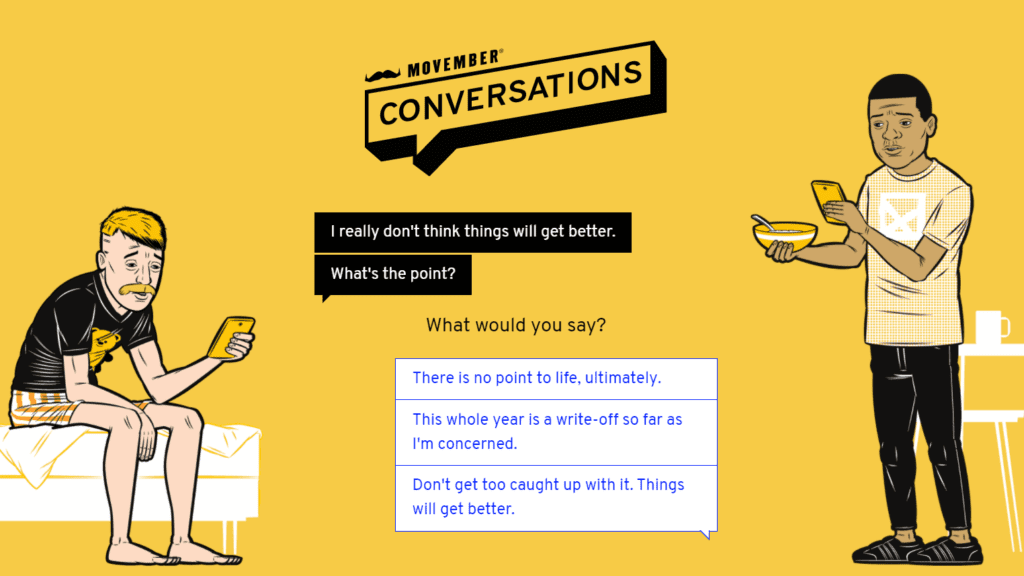 Conversations like these can be difficult – sometimes you just never know what to say and often people reach out or show signs that they're struggling in ways that can be easily overlooked. That's what's great about Movember Conversations; you learn to pick up on key words and behaviours that could be worrying as well as how to respond and keep the conversation going. "It brings you through a whole conversation and it leads you to use open questions and to use the vocabulary that is most effective for keeping a flowing conversation to have someone to open up". Teaching men these skills is a key part of Movember's overall strategy, "helping people to support one another and preventing people from ever getting to that point".
There are different conversations to practice, such as, supporting an unemployed friend, a friend who's struggling to juggle work and family, and a friend who is withdrawing. By engaging with this interactive conversation, you gain the skills needed to navigate these important conversations with those around you.
Movember Family Man
"We identified about three or four years ago what were some of the key factors for men's mental health and becoming a father was a big one. So one of the things we developed was Movember Family Man, which aims to alleviate the stresses of becoming a father".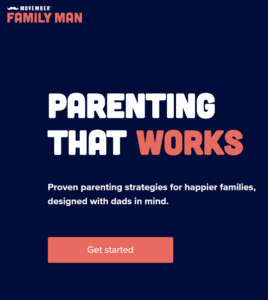 "All of the parenting resources [out there] are kind of developed with the maternal lens and there's not actually that much stuff out there that helps guys make that transition. That transition, as a result, can be very very stressful and very very lonely. So, what happens is your stresses go up, because you just had a kid, and your social circle gets smaller, so you've got less social support. So, the lifeline that you have against your mental health spiralling has been made smaller, and that's something that's built into that Family Man product – teaching guys that they need to maintain their social connections throughout fatherhood and so on."
Using evidence-based strategies, Family Man provides its users with simple, effective tools for mastering parenting. With a range of resources available to show you the best ways to tackle difficulties in parenthood, such as misbehaviour in the little ones and connecting with those around you for that extra bit of support, you will be feeling like SuperDad in no time!
Physical Distancing & ALEC
This year has objectively been a crazy one for everyone. But while it's important to still follow guidelines and take all the precautions necessary, Movember emphasize the difference between social and physical distancing. "In lockdown, we ran an awareness campaign encouraging people to stay socially connected, in a time of being physically distant. While it was called 'social distancing'; we were trying to fight that it's 'physical distancing'".
"We need to stay socially connected, we all need to stay together because the reality is, and this feeds into our prevention and early intervention strategy, our social connections, if good enough, can be the best preventative measure for your mental health spiralling. If we can get that through to people, if we can give people the skills to spot the signs and if we can give people the skills to support the people around them if they notice that they're struggling it can have a massive impact."
One of these skills is a model that Movember implement called ALEC, developed by the amazing people are RU Okay?. "It's the model we would suggest if you do spot a sign in somebody to help you to navigate that conversation and to go one step further."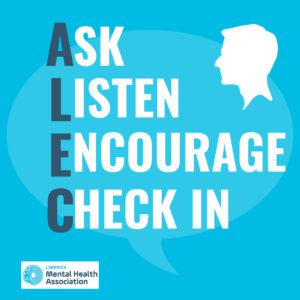 A – ASK someone how they're feeling, something as simple as "How are you today?" may be all that's needed to start a conversation.
L – LISTEN. It's very important that when conversations like this are initiated, that you actively listen to the other person and give them your full attention.
E – ENCOURAGE ACTION. Work with the other person to explore the options they have that may help improve their wellbeing, such as exercise, eating and sleeping habits.
C – CHECK IN. Follow up with how they're feeling afterwards; this show them that your help doesn't stop with just that one conversation.
Men's Shed
If you're looking to for ways closer to home to get involved with the men in your community, then why not get involved with LMHA's Men's Shed programme? This gardening project is gives you the opportunity to learn new skills or develop old ones in a social, positive environment. For more information, visit here and here.
If people want more information on what Movember does, go to their website Movember.com. Register for Movember here to stay up to date on all things Movember.
To check out our previous post where Jack spoke about men's health and the risk factors associated with it, click here.
Need immediate help? Contact Pieta House on 1800 247 247 or Samaritans on 116 123. If you feel your or someone else's life is in immediate danger, call 999 or go directly to emergency services.
________________________________________________________
Written by Nicole Russell, a volunteer with the Limerick Mental Health Association and psychology graduate of the University of Limerick.