Cian Dalton is studying an MA in Journalism at UL. In this guest blog post, he talks about his own personal mental health journey and encourages people to use the mental health services available, as COVID-19 has had a massive impact on our wellbeing.
---
It's been a tough year. As a Masters and mature student it has been a lot easier for me in my first semester back to college than it was in my previous four years at the University of Limerick between 2012 and 2016. I have learned to reach out and ask the people around me, my most trusted friends and loved ones, for help when I've needed it. It only took me until I was 26 to realize that the people around me were there to help and not to judge or feel burdened by my minuscule problems. Between 18 and 22 I held everything inside, like a good Irish man, and let it manifest into drinking most nights and skipping class most mornings.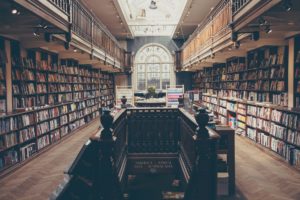 Now, you may say that that is a quintessential college experience and I would say, 'Yes, maybe in first year, but when this continues through second and third year and your family don't know about it then it is the mark of something deeper and darker.' At the time I wouldn't have classed myself as someone who was struggling with their mental health. I was just another 'lad' on campus who didn't know what day his next exam was and only had money for beer and chicken rolls. Although I still love chicken rolls…and beer…but I am making my classes and getting involved. I wouldn't be where I am today without talking to people and writing my thoughts down.
In 2016 BC (Before Coronavirus) as I neared the end of my Bachelors degree I passed by the Counselling Service in the Courtyard between the Stables Bar and the Students Union. I hovered by the door, fighting a battle within myself to open the door and ask to talk. I eventually turned away and went about my day. This might have happened ten or twenty times over the course of my time at UL. I would sit in my room, shut off from my housemates and friends, only coming out to drink and go on nights out, drinking enough until I felt comfortable enough to stand in a packed nightclub for a few hours, altering between being too nervous and too drunk to talk to women. It wasn't until I lived abroad in New York for two years and continued this behavior that I knew something would have to change.
Some things that have helped me come to terms with the issues I had with not engaging with my mental health during college were:
Writing: I started a blog. You don't have to start a blog, but writing your thoughts down each day or typing them into a Word doc can help give you a release, however small, to the demons you may be fighting.
Exercise: OK, I'm not working too hard here and you're definitely familiar with this suggestion. I'm not talking about going to the gym and becoming obsessed with dead lifting. Go for a walk. Ask one of your housemates if they want to go for a walk around campus, or walk into town or down to the pontoon. Get some fresh air into your lungs and, cliché or not, it will clear your mind.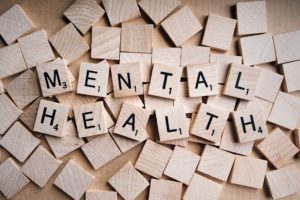 Podcasts: I initially found it hard to get into podcasts. I went with everybody else's
recommendations of serious ones about murder and crime, which I found weighed me down even more. Don't get me wrong, we all need a good sad song every now and then but sometimes sad podcasts just make you, well, sad. I tend to go for laughs myself so would recommend Doireann Garrihy's Laughs of Your Life and Tony Cantwell's Hit Show. For any GAA heads out there check out the 2 Johnnie's Podcast. I also released a few episodes about stress and mental health on my own podcast, The Rathpeacon Rambler on Spotify.
Talking: It's cliché special at the Limerick Mental Health Association Dinner dance tonight! Seriously, it is not easy to just open up and talk to someone if you are so used to bottling things up. As men (and women too) we tend to try and put on the big strong man image. Nothing can affect me for I am man and man is strong! I used to feel like my low days were nothing compared to what others were going through, but I am not worried about anyone else. I am worried about you and me.
If someone was finding it hard to talk to a counsellor on campus before COVID-19, they are more than likely not reaching out online. Everyone is just a name on a screen, but the folks here at the Limerick Mental Health Association are more than that. They are friendly, welcoming and provide services such as Le Chéile and the Wellness Recovery Action Planning workshops. You can find more details here:
https://limerickmentalhealth.ie/services/le-cheile/
https://limerickmentalhealth.ie/services/wrap/
Sometimes things can get overwhelming. College work is piling up and you can find neither the motivation nor the inclination to start. It is very easy to say, 'Everyone is going through the same thing and those smiling the most might be bearing the biggest crosses.' True, we all have our crosses to bear but I'm not worried about everyone else. I'm worried about me, and more importantly about you.So please have a look at the services the LMHA have to offer and contact the below numbers if you feel the need to do so.
Samaritans: Free Phone – 116 123 | Email: jo@samaritans.ie
Suicide Intervention Response Limerick: Call – 085 177 7631 (5pm – 6am distress calls only)
Pieta House: Call – 1800 247 247 | Local – 061 484 4444
UL Éist Counselling: Email – counselling@ul.ie
Mary I Counselling Service: Call – 0861204948 / 0861204919 | Email – Counselling@mic.ul.ie
LIT Counselling: Text – LIT to 50808
Read Cian's previous article: Tips for dealing with exam stress
---
Written by Cian Dalton, currently studying an MA in Journalism in UL. Cian Dalton writes about his attitude towards his own mental health on his blog, the Rathpeacon Rambler