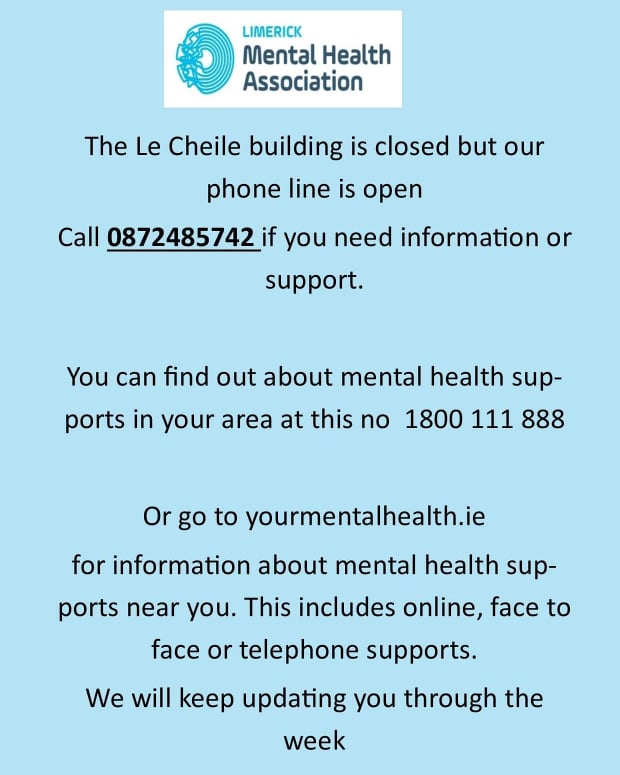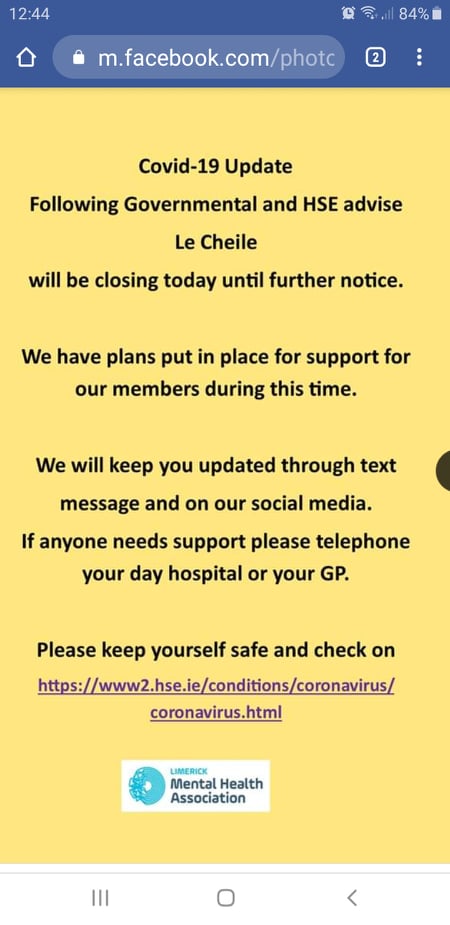 Following Governmental and HSE advise, Le Cheile will be closed until further notice. However,  we do have plans in action to help support our members during this time. Our phone line is open, if you need some support or information call 0872485742. To find out about mental health supports in your area contact 1800111888, or go to yourmentalhealth.ie for more information about support near you. This can include online, face to face or telephone supports. Updates will be regularly sent through text message and on our social media pages. If anyone is in need of some support please contact your GP or day hospital. 
On behalf of everyone at Le Cheile, please keep yourself safe!
Some steps as of what to do if you feel like you have COVID-19, can be seen below.