A testimonial written by Sylvia Kiely – Le Chéile member and Project Worker. Sylvia has experience as an adult mental health recovery support worker. She also has a B.A in Applied Social Studies and Social Care from L.I.T and a Postgraduate Diploma in Adult and Further Education from Mary Immaculate College.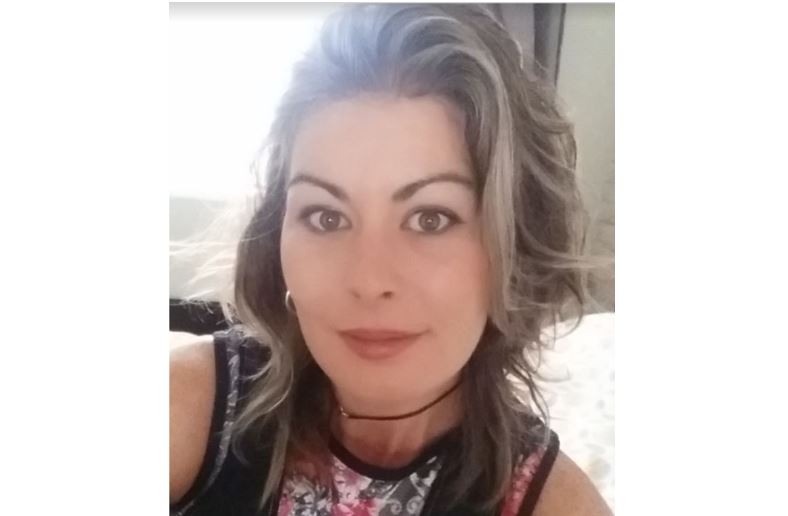 I joined Le Chéile in 2012 after I completed my 3rd Year in college, as I took a year's break to stay at home with my newborn daughter. I was very apprehensive but having had access to counseling during college I was seeking to look after myself by tapping into my unmet needs that I felt could not be supported by talk therapy alone. By nature, I am introverted, and coupled with years of depression and anxiety I tended to find comfort and safety in isolating myself.
Creative Writing group
I was drawn to the creative writing group at Le Chéile as I have always found writing to be one of my tools for personal development and therapeutic processing, and most importantly as a means of self expression. My biggest worry was that I thought I would have to 'wear a mask' as the means to hide any vulnerability when in the group. From experience, doing this depletes so much energy and can be a strategy that enhances emotional struggles rather than alleviate them.
My aim was to attend, say hello, be polite and follow the facilitators' instructions. Of course I was also planning to keep my writings to myself. However, plans change, I managed to write and read aloud my piece. This was very new and strange for me, but it was the completely relaxed atmosphere, the openness and warmth that I felt from everybody there that gave me the courage. That day I tapped into an inner strength from connecting to others who were not fearful of showing or sharing who they were. It was this experience that showed me the immeasurable potential and benefits of peer support and peer led engagement.
Returning to college
I returned to my final year in social care in L.I.T feeling more refreshed and resilient that I could handle the year and fulfill a long term recovery goal of my own- to obtain a degree. I couldn't attend Le Chéile as much with the demands of studying and family life, but I knew the tie was not severed, and it would be my first pit stop on my wellness journey again.
In 2017, I arrived at that pit stop, but now it supported me in a professional capacity as a mental health recovery support worker. I supported a service user in participating in the 'Step Out Social Anxiety' group. As part of the recovery process, I knew Le Chéile would provide a service to break down the barriers of isolation and diminishing hope for the service user when they were ready. The service user commended Le Chéile as a place where they did not have to justify a diagnosis, where they could 'just be'.
Self care
Being in this role as a professional and peer was challenging but deeply rewarding. However, self care was never my forte and I knew I had to take action in preventing the risk of burnout. Enter Le Chéile again and my WRAP training. There is not enough scope here to list the benefits and learning I gained, but I did learn this: Recovery can be complex and simple at the same time. It can be painful and liberating at the same time. Ultimately, it requires commitment to the self. It made me realize that it doesn't take huge acts of change, or lengthy interventions to start loving and caring for your mental health. The first step is realizing you deserve it!
There is no miracle cure, or one size approach to recovery. The key to recovery is often within yourself and the tools you use and develop as part of that journey. WRAP showed me the simplicity of self care and having and maintaining focus. It has been there for me as a tool to help me understand myself better through identifying stressors and emotional challenges. Through aligning my strengths with what brings me joy, I can empower myself more readily in comparison to when I had no tools and had lost hope.
A vision for change
I am indebted to Le Chéile for their place in the mental health and wellness community. Along with many other voluntary organizations such as SHINE, GROW and the charity organization Pieta House, these services constantly strive to focus on what truly matters – the individuals and their lived experiences, and their strengths. As a nation, we have held out for too long on the proper and just implementation of the national policy principles of 'A Vision for Change'. The mental health crisis prevails and we are losing people, young and old, from all walks of life to suicide and mental distress. It is a devastating epidemic and for many a silent one. Therein lies the huge value that Le Chéile and other services bring to the landscape of mental health and wellbeing – Be Silent No More.
Help available
If you have been affected by anything mentioned above, please contact:
The Samaritan's (24hr listening service)
Free phone: 116 123
Text: 087 260 9090
Aware (Depression and Anxiety)
Free phone: 1800 80 48 48 Mon – Sun 10am – 10pm
Grow (Free peer support groups for over 18's struggling with mental health)
1890 474 474
My Mind Limerick (Counselling service)
Phone: (076) 680 1060 or 831-01284