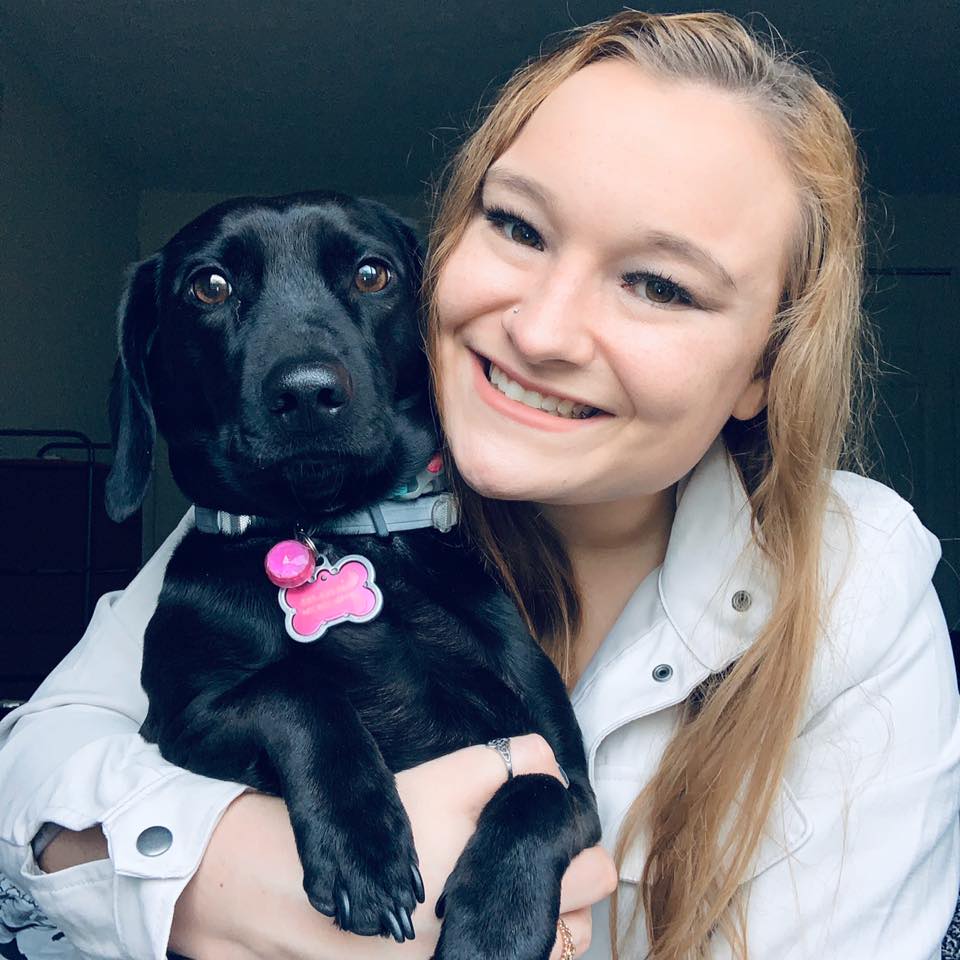 I am a graduate from St. John Fisher College with a Bachelor's in Science of Psychology and currently working on my Master's in Clinical Mental Health Counseling. This May, I obtained a certification from Harvard University on Global Health: Focusing on Quality and Safety which emphasizes cultural differences in health care. I also have certification with Project SAFE that helps identify violence and child abuse as a mandated reporter. I'm currently an active member of the National Alliance of Mental Illness (NAMI) of Rochester and was the President of NAMI at St. John Fisher College in 2019.
As for my work, I am a Geriatric Psych Specialist at Highland Hospital located in upstate New York. My job helps people with behavioral disturbances meet their biopsychosocial needs while providing a safe and positive environment.
In my free time, I enjoy being outside on nature trails with my best friend and companion, Baylee (pictured in photo above). Baylee is in training for an emotional service animal and I've been using my knowledge that I have learned to teach her myself. She has personally been a huge help when it comes to my own mental health and would love to be able to use her in my clinical counseling services when I'm licensed.
As of this past month, I am excited to announce that I am a guest blogger for Limerick Mental Health Association. My blogs will be affiliated with promoting positive mental health. I hope you all enjoy reading my blogs as much as I enjoy writing them!
To have a look at Serena's personal blogs click here.