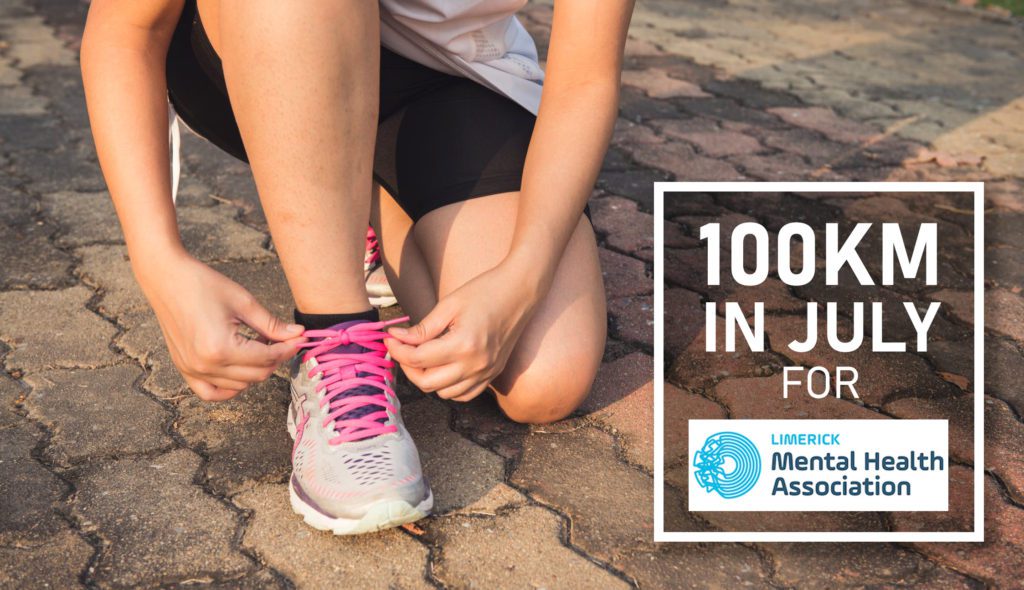 It is July 1st, the sun is out and our 100km in a Month Fundraising Challenge has officially kicked off! We have over 50 superstars who have signed up to participate and we have already raised over €5,200 before we've even started so a HUGE THANK YOU to all who have signed up, donated and supported our fundraiser so far!
It's not too late to sign up, it's fun and it's free and will help us raise vital funds in order to help us re-open our Le Chéile centre safely and resume our person to person activities and groups again, to purchase more materials for our men's shed and also to hire external facilitators that will provide training and support to our members in the form of Art Therapy, Music Therapy to name just a few.
100km in a month might sound quite daunting but it's just 3-4km a day and you can get also boost your kms in whilst mowing the lawn, doing your grocery shopping or running around after the kids, you will be surprised how quickly it adds up! When you sign up you will also receive an invitation to our dedicated private facebook support group for this challenge where you will receive:

1. Expert advice on how to train & fundraise
2. Gain support, friendship & advice from runners, walkers and crawlers just like you.
Did you know that exercise can help your mental health?
We all know the benefits of exercise on physical health but did you know the proven benefits of exercise on your mental health? We have a great blog post that takes a deep dive into all the ways exercise can help to reduce stress and symptoms of mental health conditions, such as depression and anxiety.
We even have some great advice and helpful links that will help you get started if you've never exercised before.
How to Donate to our Fundraiser
If you would like to support our runners, walkers and crawlers you can donate in 4 different ways:
1) Visit any of our participants Facebook Fundraiser pages to donate
2) Visit our GoFundMe page to make your donation:
3) Donate directly via our Paypal Donation Page
4) You can also donate €4 by texting LMHA to 50300. (Text costs €4. Limerick Mental Health Association will receive a minimum of €3.60. Service Provider: LIKECHARITY. Helpline: 076 6805278.
Your donation, no matter how big or small will make a difference and allow us to continue supporting people in the community with their mental health recovery!
If you have have any questions or if you are a business and you wish to help support this event please contact theresa@limerickmentalhealth.ie
We wish all our runners, walkers and crawlers the very best of luck with this challenge and can't wait to see you hit your goal!