Written by Tina Storey, Service User Representative.
Who attended MHI 50 conference?
Claire Flynn, the Project Manager at Le Chéile, and Tina Storey, Service User Representative on the LMHA Board of Directors, attended the MHI 50 th Anniversary Conference in November 2016. The theme of the conference was "Resilience, Mental Health and Wellbeing". It was officially opened by the Minister for Health, Simon Harris, T. D.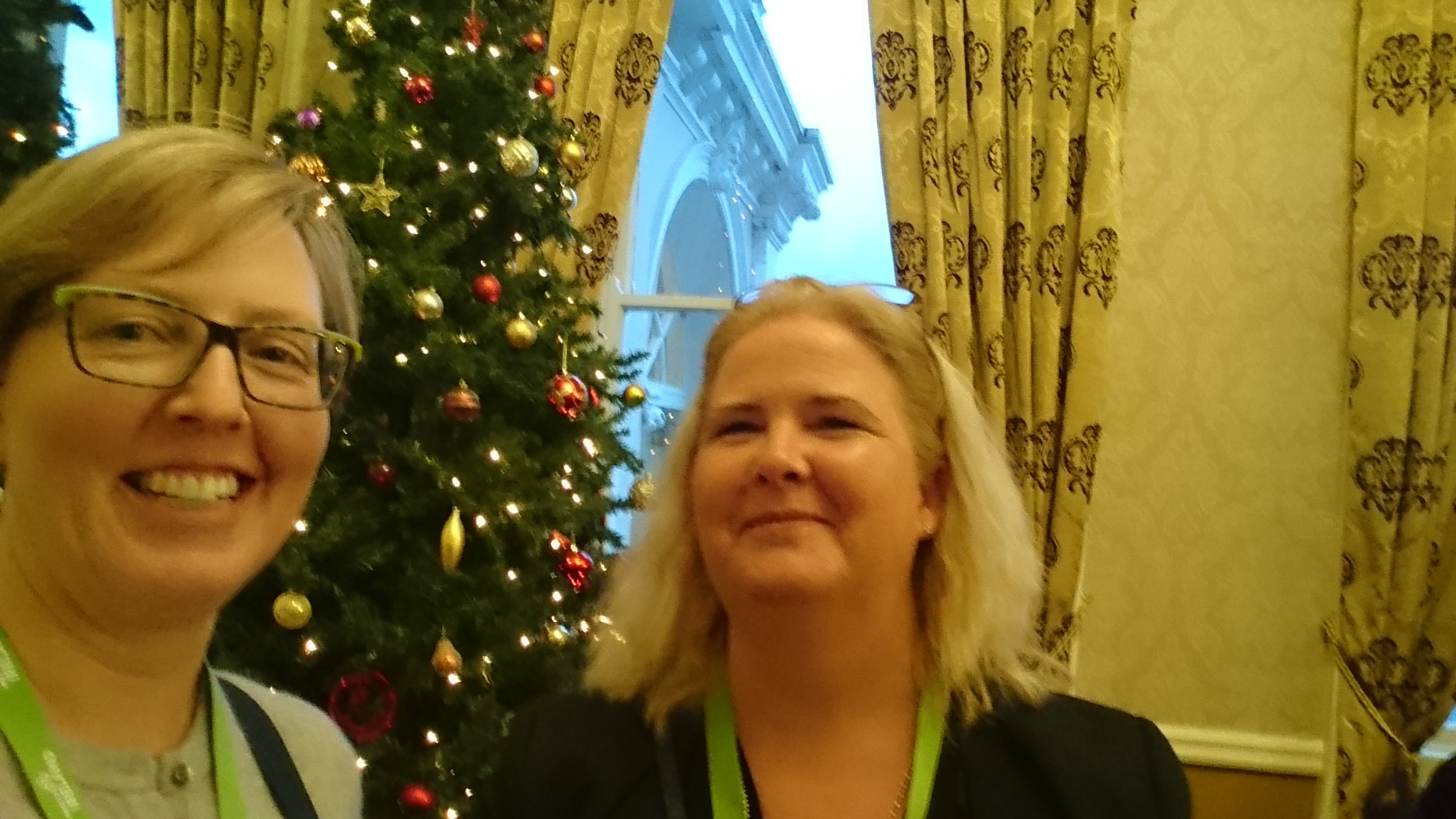 The 200-plus speakers and delegates came from all over Ireland and Europe and included members of every group of stakeholders in mental health, including: the National Director of Mental Health for the HSE; directors of the Brussels-based organisation Mental Health Europe, to which MHI is affiliated; lecturers in mental health nursing, sociology and the science of happiness; psychologists, psychotherapists and psychiatrists; Wellness Recovery and Action Plan (WRAP) facilitators; Coordinators of Community Health organisations and voluntary groups; Service User peer representatives; past and present service users; and other interested people.
Resilience
Resilience is the ability to bounce back after life has knocked you sideways. The danger is that too many small knocks at the same, or one BIG knock, can push you completely off balance and compromise your mental and physical wellbeing.
There are many factors that can help anyone develop resilience, including:
Getting adequate restful sleep
A good nutritious diet
Regular exercise
Mindfulness
Having people who care about you
Having something to do that has meaning for you
Having a place where you feel safe and welcome
Practicing self-compassion
Remember that everyone is a work in progress.
Even if you have been knocked off balance, you can develop resilience in baby steps, and if sometimes bouncing back seems impossible, it is okay to accept that and just be alive for now.
Several speakers addressed the concept of teaching children how to develop good mental health and resilience for themselves. Happiness skills are now taught on the curriculum in some schools in France, the UK, Singapore, Japan and Bhutan, and there is a module in development for Ireland.
Young people (aged 14-25) have the highest incidence of mental health problems of any demographic. The most beneficial solution is to encourage them to take up regular volunteering / civic engagement. This fosters a sense of self-confidence and teaches them real-life skills, while also giving them a rest break from their usual worries. It helps them to answer for themselves the existential questions of
"What is my purpose?" and "What can I contribute?".
Helen McEntee TD, Minister of State for Mental Health and Older People, chaired the first meeting of the National Taskforce on Youth Mental Health, in September 2016. This age-, gender- and locality– diverse group will work to empower and support young people (18-25 years) to strengthen their resilience, mental health and wellbeing. Minister McEntee will also establish a Young Persons' Reference Group co-chaired by Niall Breslin (from Lust for Life) and Emma Farrell (previously a youth advisor to Jigsaw) in addition to an inclusive National Consultative Forum that will involve key stakeholders in testing and shaping the work of the Taskforce at key stages.
Shift in focus of HSE resources
There is a shift in focus from funding provision of in-patient mental health services, which require the most input in terms of buildings and trained medical and therapeutic staff, but are accessed by a relatively small number of patients, to funding services upstream in the community. These are cheaper and reach greater numbers of people, hopefully assisting them in recovery before they reach the point where hospitalisation would be required.
Only 6.2% of the HSE's budget is allocated to mental health services – this is the lowest proportion ever. It can be partially explained by the closure of psychiatric hospitals in recent years, but we must ensure that the budget increases to the minimum of 9.2% advised in the "Vision for Change" report (2006).
Medications: Lifeline or straitjacket?
Dr. Pat Bracken, Consultant Psychiatrist and former Clinical Director of HSE Mental Health Services in West Cork, spoke about the debate around prescribing psychoactive drugs for mental health issues, particularly the current family of SSRIs (specific serotonin reuptake inhibitors). Medical trials have shown these to be no more effective in treating depression than sugar-pills, so the beneficial "placebo effect" is actually due to the positive therapeutic relationship between patient and therapist, not the drugs themselves. As psychoactive drugs can have an array of negative side-effects both during use and when trying to give them up, the British Medical Association has now uses the terms "addiction" and "dependence" in relation to certain drug therapies, and recommends that clinicians provide withdrawal advice and tapering kits to patients who are reducing their dosage. Dr. Bracken said that the therapeutic relationship is central to the process of recovery, but the challenge to professionals is to shut up and listen to individuals and families, not to try to diagnose or fix them.
Resilient societies
The United Nations Convention on Human Rights of Persons with Disabilities (UNCPRD) has been ratified by the EU and is scheduled to be signed into law in Ireland before the end of 2016. This enshrines human rights as universal, regardless of ability or disability. Mental health is a human rights issue – breaches of human rights lead to demoralisation, oppression, stigma, abuse; all of which cause mental health problems. Those whose human rights are abused are more likely to need the mental health services than those whose rights have been upheld.
Mental health still is a somewhat taboo subject, and where there is a stigma and a culture of silence about an issue, then people can be abused and their human rights trampled.
It is important that:
We speak openly about mental health issues to reduce the stigma and break the silence. There is no "us" and "them": there is only "us".
Those who are doing well in recovery from mental health issues need to tell those who are currently having problems "Look, I was where you are now; now I am recovered and you will be too". We heard inspiring stories of adversity and recovery from speakers and panel members. Expertise comes from experienced sufferers, not from trained psychiatric professionals.
The recovered must stand up for and be the voice of those who need help but cannot access services, and must demand services, respect, and recognition of our human rights.
Recovery is not just about each individual journey – structural change to social conditions is required. The human rights of all people, ESPECIALLY minority groups, must be recognised and upheld to help to develop a resilient society and avoid future mental health crises. More funding is required upstream in education, housing and employment.
Local Community Groups
Excellent presentations were given by peer support groups and volunteering organisations, including Áras Folláin in Nenagh, Gateway in Rathmines, and the Carlow Mental Health Association. Many speakers highlighted the need for more funding of local organisations to provide appropriate and alternative places of sanctuary in addition to acute units.
A lot of networking, making contacts, and sharing of ideas took place over the two days, and everyone came away energised and optimistic and ready for the work ahead.