Sarah Keating is a qualified music therapist, qualifying from the University of Limerick in 2018 with an MA in Music Therapy. The University of Limerick is the only place in Ireland which fully qualifies individuals to practise Music Therapy. Sarah is the founder and operator of Keating Music Therapy (KMT).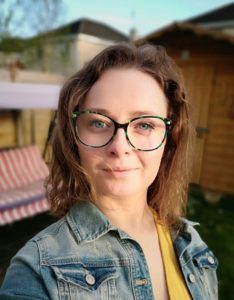 Music therapy in Ireland
My name is Sarah Keating and I am a qualified Music therapist. I graduated from the University of Limerick in 2018 with an MA in Music Therapy. I am also a member of the Irish Association of Creative Arts Therapies. This Association provides a governing body for all creative arts therapists in Ireland. In this blog, I hope to give a brief description of music therapy, and to raise some awareness of the important role music therapy plays within mental health services.
The benefits of music therapy
Music plays an important role in our lives regardless of culture, beliefs, age or wellbeing. Music therapy is a clinical therapy, which uses music as a tool to promote therapeutic change. This change can be in areas of social, emotional, physical and cognitive domains. Music therapist's work alongside SLT, OT, Physio etc., to aid service users in reaching their goals. The non-verbal nature of the intervention makes it accessible to those who find it difficult to communicate conventionally. It is also accessible to those who simply cannot find the words they need to express themselves. To those experiencing mental health difficulties, this form of therapy offers alternative mediums for self-exploration, socialisation, communication and expression. Consequently, music can act as a tool for people to access both themselves and those around them.
Music Therapy also follows the quality framework for mental health services in Ireland by adhering to its themes. Music can; facilitate respectful and empathetic relationships, promote empowerment and provide a holistic service. Music therapy is accessible to all and can be an integral part of the highly skilled multidisciplinary team.
Therapy through music in Le Chéile
In February and March of 2019, I conducted a four-week music therapy program within the Limerick Mental Health Association (LMHA). This program provided a safe, confidential space for emotional exploration and expression through music. In addition, this space was one in which service users could work with the music therapist in deciding what goals they would like to reach. During each session, group members were offered opportunities to participate in instrumental play. For instance, these opportunities varied from familiar song singing, creative song writing and discussion of music.

"Research shows the benefits of music therapy for various mental health conditions, including depression, trauma, and schizophrenia (to name a few). Music acts as a medium for processing emotions, trauma, and grief – but music can also be utilised as a regulating or calming agent for anxiety or for dysregulation". (Warren, 2016)
However, it is also important to note that you do not need previous musical abilities to partake in music therapy. The aim of music therapy is not to produce a musical piece, but to use music to achieve certain goals, therefore allowing you to reach your full potential.