Article written by Ainna Fawcett-Henesy – Volunteer at Le Chéile.
Upon completing a Masters in Creative Writing at the University of Limerick, myself and two colleagues were asked if we would take part in a creative writing group organised by Le Chéile for people living with mental health challenges. We accepted, and we felt it would be a way of giving something back.
Art and Mental Health
I knew that art not only plays an important part in therapy, but also in diagnosis. Many people living with mental health challenges enjoy painting, while others benefit from creating images. For almost 100 years, the Rorschach Inkblot Test has encouraged people to talk about their emotions. Similarly, the Thematic Apperception Test invites people to look at an ambivalent picture and write a story about it. You can even complete the test online.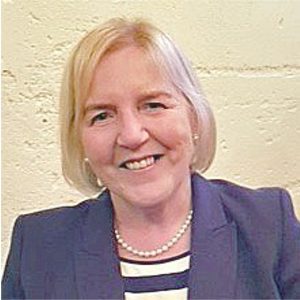 Stories and Mental Health
Stories are as old as humankind, and our country has a notably rich tradition. Joan Didion, in The White Album, says: "We tell ourselves stories in order to live…by the imposition of a narrative line upon disparate images." Her book, The Year of Magical Thinking, was written about her feelings and grief in the year after the death of her beloved husband. It explores her attempts to make sense of his death and her emotions.
As I looked for examples of therapeutic storytelling for the creative writing group, I found that there is an abundance in the literature. One example is Jonathan Franzen's story Freedom. Funny, sad, and truer than a work of fiction has any right to be, the characters in this story fight to find satisfaction in their lives. Patsy is one of the main characters, and is asked by her psychiatrist to write about her life story and emotions to help her heal. Sadly, when her husband accidentally discovers her revealing text, their marriage breaks down. There is a time and a place for everything.
Using Creative Writing to Help Others
We orientated the creative writing group towards positive experiences. It could help with handling and managing emotions, and could become an important part of the recovery process. In the introductory session, we asked members about their interest in writing about their life or an aspect of it. Using a photograph was a possible starting point, as was answering a series of questions about positive experiences.
Writing about positive experiences such as 'a time when I overcame a difficulty', 'when I was able to help a friend' and 'when I did something for which I was praised' could be a route towards finding a meaning in life. It also allows people to tell others about their life in the form of a story where they overcame problems and learned lessons. These are classic narrative themes over the ages.
Current and Upcoming Challenges
While I was excited about my contribution to the creative writing group, there would also be challenges to face. Claire, the project manager at Le Chéile, emphasised this during our induction. In a group of people living with mental health difficulties, every person will have different literacy levels. Some people will read on a regular basis, though others will have less experience. Social media has further compounded the problem with the loss of written word and storytelling. This affects all the arts; films, TV, and videos have changed the way that stories are told. In the present day, slowly developing story-lines and reflections are far less common.
Still, the challenge is worthwhile. The body of knowledge on creative writing and storytelling and its link with mental health continues to develop. However, the most effective way to direct our efforts is still unclear. The real test is seeing how much it helps a person achieve a happier approach to his or her life. Listening to what the group and the individuals within the group want will be my first task.
Ainna Fawcett-Henesy
Volunteer at Le Chéile – Limerick Mental Health Association
July 2017
About the author
Ainna Fawcett-Henesy is a respected leader in nursing, particularly primary care and community nursing, in the UK and Europe. She pioneered the role of nurse practitioners and introduced the concept of nurse prescribing whilst working at the Royal College of Nursing in the 80s. She also held clinical, managerial and policy posts at all levels of the English National Health Service.
In 1995 she joined the WHO Regional Office for Europe in Copenhagen as the Regional Adviser, supporting nurses in establishing their position and potential in the hospital and community setting. She has also written widely for nursing, medical and social work journals, acted as technical adviser to film productions on primary care and is a regular contributor on radio. In addition, she was made a Fellow of the Royal College of Nursing in 2004 for her contribution to International Health.
After early retirement as a result of illness, she expanded her cultural interests by completing a Masters in Creative Writing at the University of Limerick in 2016. She is currently a volunteer in Le Chéile's programme for people living with mental health difficulties.
The Le Chéile creative writing group meets each Wednesday 2pm to 4pm.