Limerick Mental Health Week review written by Patrick Fitzgerald – Director of Limerick Mental Health Week 2017. 
Limerick Mental Health Week 2017 review
It's not one organisation, it's not one person…. I have used that line throughout the lead up to Limerick Mental Health Week 2017 and in nearly all of my speeches throughout.
I am privileged in my role that I get to go out and meet these different organisations and the people behind them. An organisation is an organisation because of its members, because of its volunteers and because of its staff. The passion and dedication from all of these organisations and people is testament to how big and impactful the week is.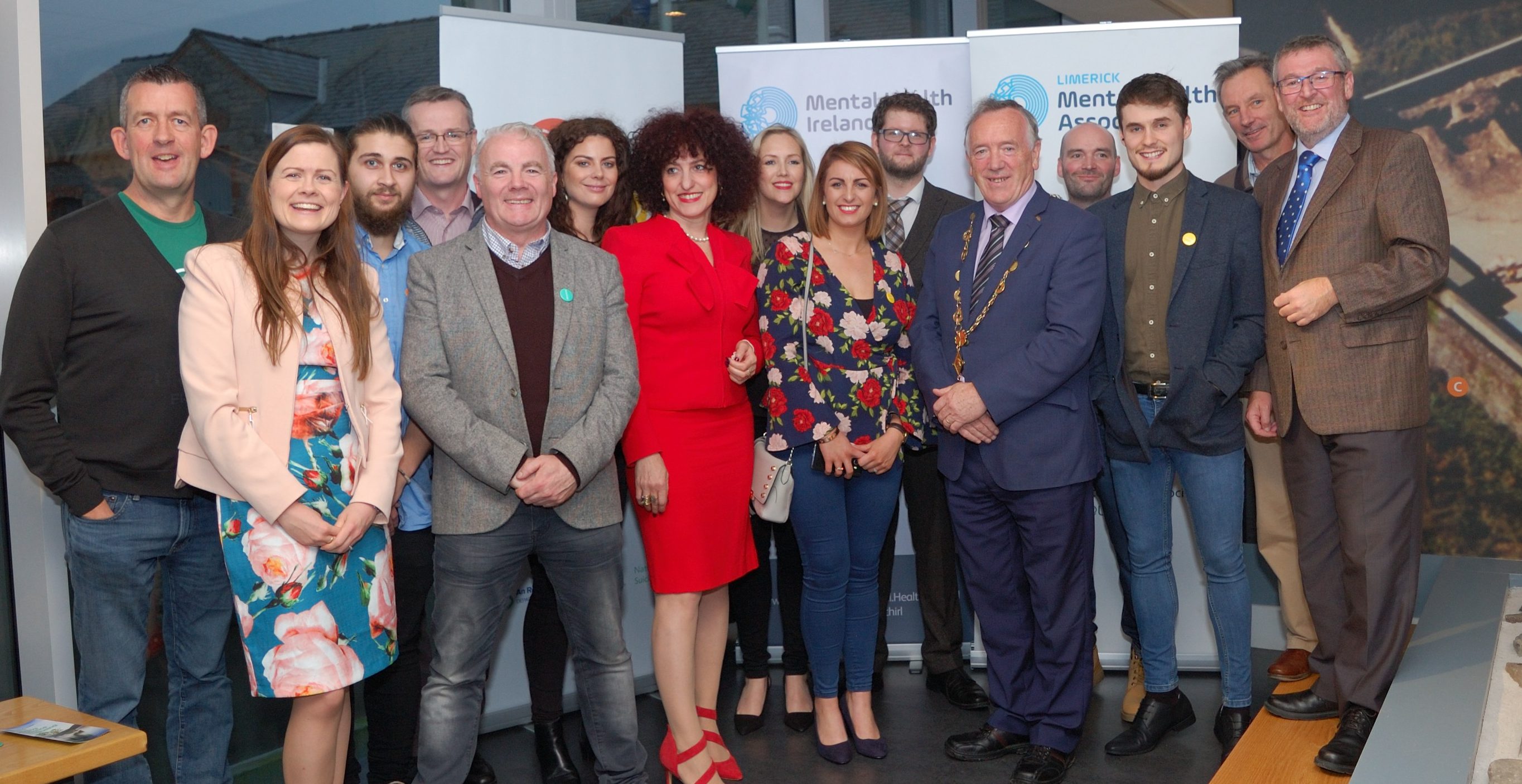 Why do we run Limerick Mental Health Week?
Limerick Mental Health Week in an essence plays out to raise awareness and engage the public in discussions around mental health. Starting with an amazing launch in King John's castle (I did manage to introduce the mayor under the wrong name) and ending with a choir night in St Mary's cathedral. I was asked "How did the launch go?" the day after and my answer was as follows: When I arrived I spent the first hour showing one of our speakers around and then the mayor, by then the event had started and I gave my talk, introduced the speakers then pictures afterwards. By the time the pictures were finished the event was ending and I did not even get a chance to meet half the people I wanted to. To answer the question I did not know how the launch went but was told it was amazing.
It would be an injustice I feel to pick events out as highlights of the Limerick Mental Health Week 2017 considering the amount I did not even get time to attend. What I can say is the events I did attend evoked laughter, tears, joy and surprise in me.
This year did see changes as will next year. We are very happy to have students on board evaluating from a demographic standpoint around numbers attending, reasons and how they found out. Tell us your thoughts with this short survey on Limerick Mental Health Week 2017. From this we hope to put new structures in place to further enhance the week for 2018. The week from an organisation standpoint is to highlight what they do and network with each other. I feel it is a responsibility for us as professionals in mental health to educate ourselves on what we all do so we can signpost effectively.
Rippling effect
I would hope everyone involved and whom attended events got something out of the week. A lecturer of mine spoke about rippling and how each action we perform throughout life has effects on everyone. You taking a leaflet home and in six months' time using the information to help someone or learning something from one of the many talks and using it in your life. We get to choose how we engage with each other be that positive or negative.
Thank you
This is my second year overseeing the week and third year involved. I want to say thank you to all the organisations and people who helped out in any way. It is the continued support we receive that helps us move forward. Lastly I want to say a thank you to Limerick Mental Health Association and our dedicated project manager in supporting this amazing project. I am already looking forward to Limerick Mental Health Week 2018!
Expect bigger and more impactful 🙂
Let us know what you think
Did you attend any of our events? Please complete this short survey and let us know what you thought of Limerick Mental Health Week 2017.
A selection of photos from the Limerick Mental Health Week 2017