Written by Nicole Russell, a volunteer with the Limerick Mental Health Association and psychology graduate of the University of Limerick.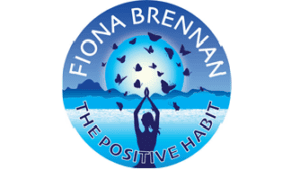 So many changes have occurred in our lives over the past few months, with many more changes to come, it seems. Though we've adapted to this 'new normal' relatively quick and easy, donning our masks and bracing the socially distanced world, this doesn't necessarily mean that our mental health has remained intact.
The rise of anxiety and mental health problems in this new world has encouraged Fiona Brennan, clinical hypnotherapist, to reach out and help us combat these feelings of dread by sharing her six-week Positive Habit programme, for FREE!
The Positive Habit is an online programme that teaches you practical techniques to deal with those nasty and stressful situations that arise in your day-to-day living so that you can live a peaceful and positive life. With scientific groundings in both psychology and neuroscience, this programme works with the natural flexibility of the brain and rewires it to have a more positive default perception of the world. And the best part? Half of the work is done while you sleep!
With this free membership you will be able to access:
The online self-help program for six weeks,
Eight audio files that you can download and keep forever,
Videos, readings, and exercises to help your learning and understanding of the different pathways,
Quizzes that help you assess your progress.
You will spend about 20 minutes a day reading, watching videos, and completing exercises, then a further 20 minutes a night listening to the audio clips while you sleep. So, if you're tired of your anxious thoughts or bad habits having a negative impact on your daily life, this is the programme for you. Learning how to take responsibility for you mental wellbeing is extremely empowering and the first step to finding your inner calm.
Visit The Positive Habit Website to Read More and Sign Up For Free!