Limerick school's focusing on mental health
Limerick Mental Health Association were recently a part of "Wellness Week" in
Corpus Christi National School
, Moyross, Co. Limerick, where they sponsored a competition during the school's event which focused on mental health.
It's the little things
The theme for the week was based around the
HSE "Little Things" campaign
, which promotes five simple things to maintain your mental health. These include:
Keeping active
Connecting with friends
Eating healthily
Getting enough sleep
Getting support if you need it
Competition time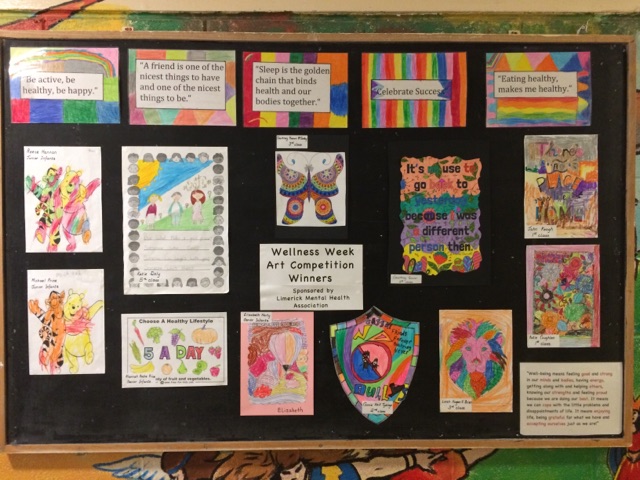 Limerick Mental Health Association sponsored a creative competition around the theme of "Little Things", for every class in the school. Each student created a piece of art, a poem, or story based on the theme. The teacher from each class picked the most creative, and they were awarded a pencil case full of goodies. Each class was also awarded with a prize for their efforts.
Positive changes
Claire Flynn, Project Manager for Limerick Mental Health Association said:
"It is so positive to see a primary school staff and parents take such an proactive and interactive way to promote positive mental health in children.  By speaking about wellness and showing children steps they can take to help themselves stay well, this will be of great benefit to them as they grow into young men and women. It also reminds us adults how to promote positive mental health within our own communities."