We are still here for you. With things starting to get back to normal, so are we! Here is what is happening in Le Chéile this month. If you are interested, please email or call with the information provided!
Some things are still online but we have re-started some face to face groups like our Women's Group and our Walking Group with strict adherence to social distancing protocols. PLACES MUST BE BOOKED BEFORE ATTENDING! Please see timetable below or click here to view our timetable online.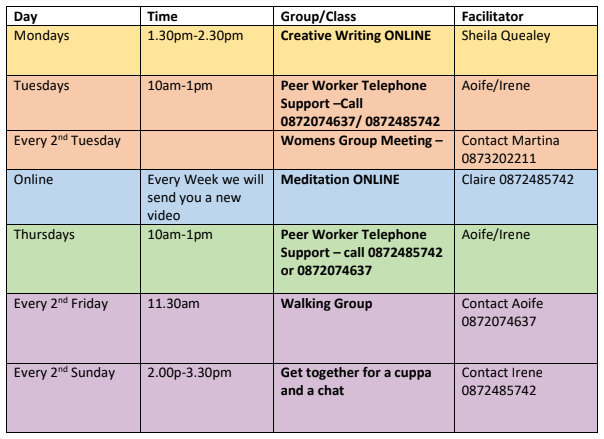 We have also started our Sunday Social's again, running every second week! Again places muct be booked before attending. Book now to secure your space!
Our next social is on Sunday 9th of August and we are running our social Sunday every second week from 2:00-3:30pm. With games, Papers, Radio, Tea, Cake, and lots of fun! Appointments are needed to secure attendance! Please contact 0872485742 to make your booking today.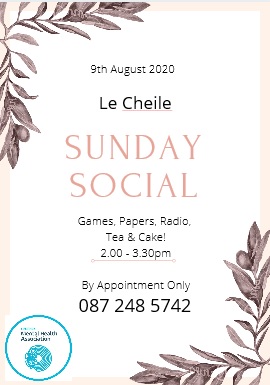 If you have any queries or questions please contact us at 087 2485 742 and we will assist. You can also email info@limerickmentalhealth.ie.
Stay safe, wash your hands and we'll see you all soon! #mentalhealthawareness #mentalhealth #health #work #wellness #care