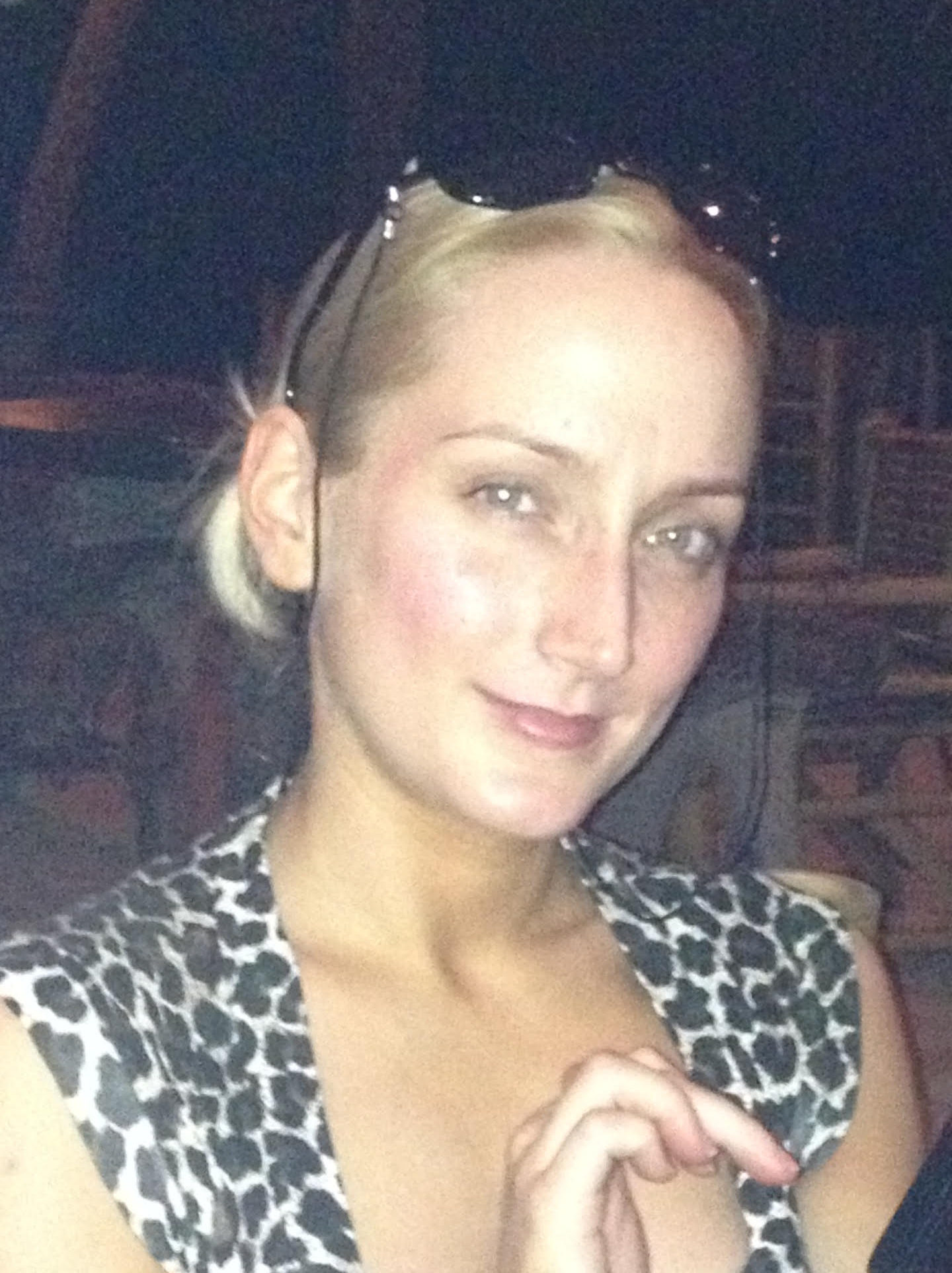 "Hi my name is Diane Daly, I'm 39 years of age and I work in a hair salon in Raheen. I'm studying counselling and psychotherapy part-time in ICHAS and I'm hoping to (gently) introduce mindfulness and maybe a little meditation into peoples lives, because I believe it contributes to greatly to positive mental health.

All of us get distracted by thoughts about the past, and of the future and at times forget to notice and appreciate the present moment. Past events have come and gone, and no matter how traumatic they may have been, we needn't punish ourselves by clinging onto them. Also the future is unknowable, so its no use worrying about that. If we can focus on the present moment, we can become calmer, more open, more observant, more aware and more grateful.

The good news is that it doesn't require too much effort, mostly deep breaths and becoming aware of your body, mind and feelings. My aim is to make life easier not harder! Mindfulness and Meditation have helped me a lot over the last 10 years, after suffering loss, and facing other mental health issues in my own family. I can see, in hindsight how becoming more mindful and practicing short meditations got me out of a dark place. If I can do it, anyone can!

I hope to help in some little way! Looking forward to seeing you all! "

Dianne Daly, Mindfullness and Meditation Volunteer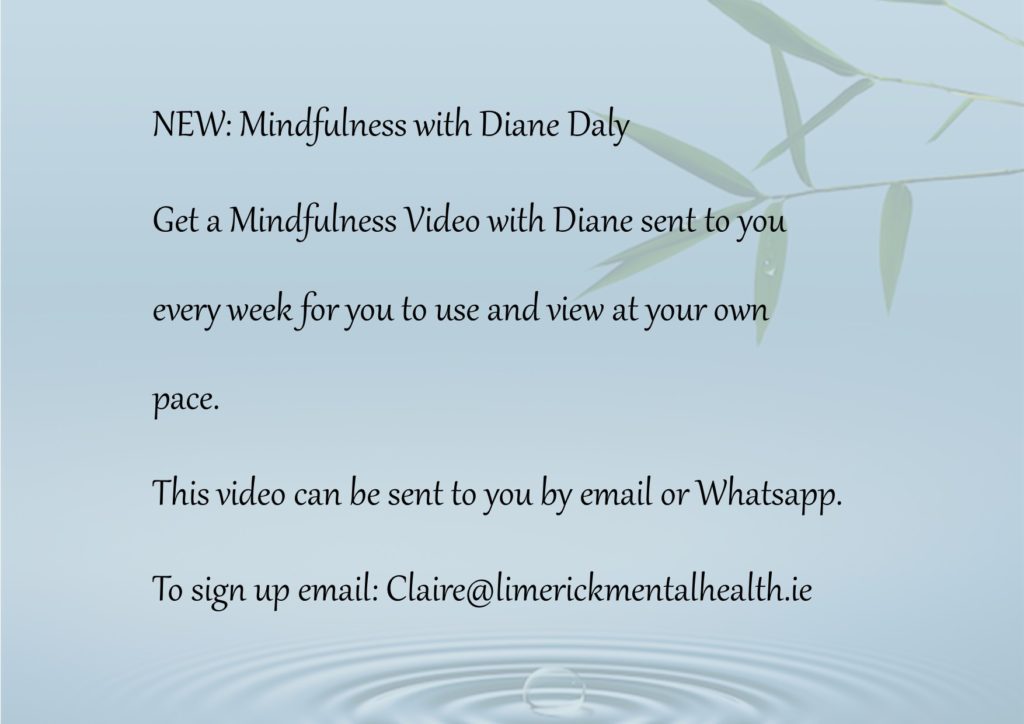 Mindfulness with Diane is an extremely exciting and meaningful opportunity which will allow you to meditate in the comforts of your own home!
Anyone who wishes to signup will receive a mindfulness and mediation video every week through email or by WhatsApp. So you can do these videos anytime and anywhere and at your own pace!
Sign-up by emailing claire@limerickmentalhealth.ie